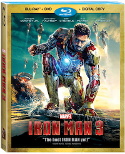 New Releases:
"Iron Man 3" (Disney/Marvel) hands the franchise reigns over to director / screenwriter Shane Black, who takes Robert Downey Jr. out of the suit for much of the movie and plays with the supervillain threat in ways designed to keep both comic books and franchise newbies on their toes. Blu-ray, Blu-ray 3D, and DVD, and along with the usual supplements, the Blu-ray editions features another "Marvel One Shot" original live-action short, this one spotlighting Hayley Atwell as "Agent Carter." Videodrone's review is here.
The comedy "The Kings of Summer" (Sony) is "a lesson in wish fulfillment, both for the teens it portrays on-screen and the cinematic devotees eager to see a movie about coming-of-age that doesn't include a stray vampire, werewolf or sulky heroine," writes MSN film critic Kate Erbland. Blu-ray, DVD, VOD and On Demand. Reviewed on Videodrone here.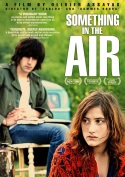 "Something in the Air" (IFC, DVD, Netflix Instant), Olivier Assayasa's quasi-autobiographic​al portrait of youth culture in early-seventies France, is this week's foreign language pick. "Leviathan" (Cinema Guild, Blu-ray, DVD), an impressionistic portrait of life on a fishing boat, is the non-fiction pick, and "Room 237" (IFC, Blu-ray, DVD), which looks at five unusual readings of Stanley Kubrick's "The Shining," gets a special mention for movie obsessives.
Also new: "Unfinished Song" (Anchor Bay, DVD, On Demand) with Terence Stamp and Vanessa Redgrave, the horror anthology "V/H/S/2" (Magnet, Blu-ray, DVD), "In the House" (Cohen, Blu-ray, DVD, On Demand) from French director François Ozon, and "Fill the Void" (Sony, DVD, On Demand) from Israel.
"No Place on Earth" (Magnolia), a documentary about one of the most unusual World War II survival stories, leads off the True Stories round-up of non-fiction films for September. Also profiled is the wine-culture documentary "Somm" (First Run), the profile "Koch" (Zeitgeist, DVD), and the acclaimed 1989 series "C.G. Jung: The Wisdom of the Dream" (Kultur, DVD), among others.
Most releases are also available as digital download and VOD via iTunes, Amazon, and other web retailers and video services.
Browse the complete New Release Rack here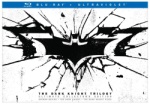 Cool and Classic:
"The Dark Knight Trilogy: Ultimate Collector's Edition" (Warner), a newly repackaged edition of the three films in a limited edition box set, jumps to the front of line of cool disc editions for the holiday gift season. This Blu-ray set adds an exclusive bonus disc with an original documentary and a bunch of collectibles to the already supplement-packed discs. Videodrone's review is here.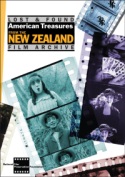 "Lost and Found: American Treasures from the New Zealand Film Archive" (Image) presents the American silent films — features, shorts, and fragments — that were once thought lost until their rediscovery in a New Zealand Film Archive in 2010. Among the discoveries are the first three reels of "The White Shadow" (1924), which Alfred Hitchcock wrote and worked on, and John Ford's lighthearted comedy "Upstream" (1927). DVD. Reviewed on Videodrone here.
"Prince of Darkness: Collector's Edition" (Shout Factory) and "Halloween: 35th Anniversary Edition" (Anchor Bay), two of John Carpenter's best films, get newly remastered editions with new supplements. Videodrone's reviews are here. Blu-ray and DVD.
"3 Films by Roberto Rossellini starring Ingrid Bergman" (Criterion) collects the first three of five features made by the director / actress team, plus hours of supplements. Blu-ray and DVD.
Plus: the minor film noir classics "The Big Combo" (Olive, Blu-ray, DVD) and "Shack Out in 101" (Olive, Blu-ray, DVD), the animation anthology "Bill Plympton's Dogs & Cows" (Plymptoons/Microcin​ema, DVD), and more horror with "Psycho II" (Shout Factory, Blu-ray, DVD) and "Psycho III" (Shout Factory, Blu-ray, DVD) and the documentary "Crystal Lake Memories: The Complete History of Friday the 13th" (1428 Films, Blu-ray+DVD Combo Pack).
All of the Cool and Classic here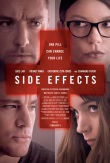 Streams and Channels:
"Side Effects" (2013), a medical drama-turned-psychol​ogical thriller with Jude Law and Rooney Mara, is sharp piece of filmmaking from Steven Soderbergh and he's said it is his last theatrical film. It's now available on Netflix Instant.
"Sun Don't Shine," the acclaimed directorial debut of indefatigable indie actress Amy Seimetz, arrives on Fandor before disc, and the 1962 adaptation of "Billy Budd" (1962), directed by and starring Peter Ustinov and introducing Terence Stamp, in on Warner Archive Instant.
Browse more streaming and/or cable offerings here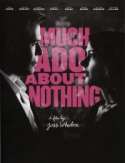 New On Demand:
Joss Whedon's "Much Ado About Nothing," his modern-dress take on the Shakespeare farce, debuts On Demand two weeks before it arrives on disc. Videodrone's review is here.
Arriving in advance of theaters is Keanu Reeves' directorial debut "Man of Tai Chi" and same day as theatrical release is the music documentary "Muscle Shoals." Available same day as disc: coming-of-age comedy "The Kings of Summer" and old-age comedy "Unfinished Song" with Terrence Stamp and Vanessa Redgrave, and the foreign films "In the House" from France and "Fill the Void" from Israel.
Videodrone's TV on Disc coverage, featuring "Hannibal: Season One" (Lionsgate) and "Foyle's War: Set Seven" (Acorn), is at the TV Buzz blog.