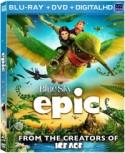 New Releases:
"Epic" (Fox), an animated fantasy from the creators of "Ice Age," sends an American teenager into the midst of an ecological war being fought in the forest by diminutive warriors: birds, bugs, small animals, and tiny humans. On Blu-ray, Blu-ray 3D, DVD, On Demand, digital download, and VOD. MSN is giving away copies of the Blu-ray+DVD combo with a cool prize package; see details on how to enter plus an exclusive Blu-ray clip here.
Michael Haneke's "Amour" (Sony), starring Jean-Louis Trintignant and Emmanuelle Riva as an aging couple trying to hold on to their independence and dignity in face of age and infirmity, won the Academy Award for Best Foreign Language Film. In French with English subtitles, on Blu-ray, DVD, On Demand, digital download, and VOD. Reviewed on Videodrone here.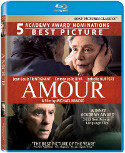 "Vampire" (Lionsgate), the English language debut of Japanese director Shunji Iwai, offers a different approach to the vampire movie, this one decidedly human. DVD. Videodrone's review is here.
"Rapture-Palooza" (Lionsgate, Blu-ray, DVD, On Demand, and VOD), a comedy about life on Earth after the Apocalypse, stars Anna Kendrick and Craig Robinson, and "Scary Movie 5" (Lionsgate, Blu-ray, DVD, On Demand, digital download, and VOD) is the first new film in the horror comedy franchise in seven years.
Indie releases include the Sundance award winner "This Is Martin Bonner" (Monterey, DVD) and foreign releases include Cannes award winner "Post Tenebras Lux" (Strand, DVD) from Mexican director Carlos Reygadas.
The documentaries of the past weeks, including "West of Memphis" (Sony), are featured in the True Stories round-up.
Most releases are also available as digital download and VOD via iTunes, Amazon, and other web retailers and video services.
Browse the complete New Release Rack here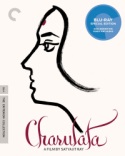 Cool and Classic:
"Charulata" (Criterion) and "The Big City" (Criterion), two compassionate and beautiful classics from Satyajit Ray, debut on Blu-ray and DVD. Ray is one of the great humanists of 20th century cinema and these are two of his greatest films. Videodrone's review is here.
"Betty Boop: The Essential Collection Volume 1" (Olive) presents newly-remastered, high-quality editions of 12 animated shorts featuring the "It" girl of thirties cartoons on Blu-ray and DVD. Reviewed on Videodrone here.
"The Awful Dr. Orlof" (Kino), Jess Franco's 1962 breakthrough film, is remastered for Blu-ray and DVD along with two other Franco films, "Nightmares Come at Night" (Kino) and "A Virgin Among the Living Dead" (Kino).
All of the Cool and Classic here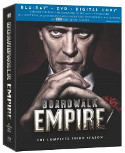 TV on Disc:
"Boardwalk Empire: The Complete Third Season" (HBO) pits Atlantic City bootleg kingpin Nucky Thompson (Steve Buscemi) against Sicilian upstart Gyp Rossetti (Bobby Cannavale) and a mob war for control of the bootlegging industry is inevitable. 12 episodes on Blu-ray and DVD. Videodrone's review is here.
"The Good Wife: The Fourth Season" (Paramount) charts the law firm's struggle to staved off bankruptcy while the gubernatorial election goes into full swing. Julianna Margulies stars but this is really an ensemble show with great guest stars. 22 episodes on DVD. Reviewed on Videodrone here.
"Star Trek: Enterprise – Season Two" (Paramount), the "Star Trek" prequel series, debuts on Blu-ray.
And the seasons keep on coming: "Revenge: The Complete Second Season" (ABC, DVD), "NCIS: The Complete Tenth Season" (Paramount, DVD), "NCIS Los Angeles: The Fourth Season" (Paramount, DVD), "Mike & Molly: Season Three" (Warner, DVD), and more.
Flip through the TV on Disc Channel Guide here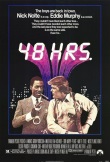 Streams and Channels:
Criterion is teaming up with Martin Scorsese's World Cinema Foundation to make a selection of rare films from around the world, recently preserved and restored by the World Cinema Foundation, available via Hulu Plus and, for a limited time, free on Hulu (with limited commercial interruption). The details on the films and the project on Videodrone here.
Previously exclusive to Amazon Prime, "Revolution: Season 1" is now also on Netflix Instant. Also newly arrived is Walter Hill's "48 Hrs." (1982) with Nick Nolte and Eddie Murphy and the cult movie "Donnie Darko" (2001).
Fandor has added Wong Kar-wai's first two films: "As Tears Go By" (1988) and "Days of Being Wild" (1991), Warner Archive Instant has Martin Scorsese's "Alice Doesn't Live Here Anymore" (1974), and Amazon Prime adds "Grimm: Season 2."
Browse more streaming and/or cable offerings here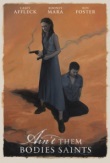 New On Demand:
"Ain't Them Bodies Saints," which just opened in select theaters, arrives On Demand on Friday, August 23, just a week after its New York opening and the day it opens wider across the country. Videodrone's review is here.
Available before theatrical release is the drama "Jayne Mansfield's Car" directed by and starring Billy Bob Thornton and co-starring John Hurt, Robert Duvall, and Kevin Bacon, the science fiction film "The Colony" with Laurence Fishburne and Bill Paxton, and the thriller "A Single Shot" with Sam Rockwell and William H. Macy.
Arriving same day as its theatrical release (Friday, August 23) is "The Frozen Ground" with Nicolas Cage and John Cusack.
Available same day as disc: the animated "Epic," the Oscar winning French drama "Amour," and the horror spoof "Scary Movie 5" (Unrated).