New Releases:
Videodrone's pick of the week is "Mud" (Lionsgate), starring Matthew McConaughey as a scruffy but affable outlaw whose romantic plan gets two young boys caught up in an adventure with real-world dangers and consequences. It's lovely and moving and deeply rooted in a culture slowly disappearing in the 21st century, a culture that writer / director Jeff Nichols brings out like another character in the film. On Blu-ray, DVD, digital, On Demand and VOD. Videodrone's review his here, along with an interview with the director and an exclusive clip from the disc.
"Oblivion" (Universal), starring Tom Cruise as the last man Earth (or so he thinks) patrolling the devastated planet from guerilla attacks by the remnants of an alien invasion, is as derivative a science fiction film as you'll see. Cruise does what he does best here, playing the good, loyal soldier whose romantic streak drives him to bend the rules to feed his soul and satisfy his curiosity, but it looks great and delivers the inevitable twists with some style. Reviewed on Videodrone here.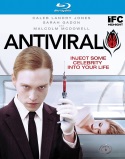 "The Place Beyond the Pines" (Universal) reunites filmmaker Derek Cianfrance with his "Blue Valentine" star Ryan Gosling for a family crime drama co-starring Bradley Cooper, Eva Mendes, and Ray Liotta. Blu-ray, DVD, digital, On Demand and VOD.
"Antiviral" (MPI, Blu-ray, DVD, and digital) is the indie science-fiction debut feature from Brandon Cronenberg, who seems to be following in his father David's footsteps, and "Paradise: Love" (Strand, DVD), the first feature of Austrian filmmaker Ulrich Seidl's "Paradise" trilogy, toplines the foreign releases.
Also new: Terrence Malick's "To the Wonder" (Magnolia, Blu-ray, DVD, digital, VOD), with Ben Affleck, Olga Kurylenko, Rachel McAdams, and Javier Bardem; "On the Road" (MPI, Blu-ray, DVD, digital), the long-in-the-works adaptation of Jack Kerouac's Beat Generation; the Australian musical comedy "The Sapphires" (Anchor Bay, Blu-ray, DVD, digital, On Demand, VOD); and the acclaimed documentary "West of Memphis" (Sony, Blu-ray, DVD, digital, On Demand and VOD).
And for your all those other films you've never heard of, check out the B-Sides round-up of direct-to-disc and made-for-cable films. This month we celebrate the undead!
Most releases are also available as digital download and VOD via iTunes, Amazon, and other web retailers and video services.
Browse the complete New Release Rack here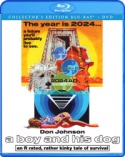 Cool and Classic:
"A Boy and His Dog: Collector's Edition" (Shout Factory), the directorial debut of character actor L.Q. Jones, is the most faithful screen adaptation of any of Harlan Ellison's stories and one of the standout science fiction films of the seventies. It debut in a newly-remastered Blu-ray+DVD Combo edition along with "Swamp Thing" (Shout Factory), Wes Craven's campy adaptation of the metaphysical monster comic book. Reviewed on Videodrone here.
"The Earrings of Madame de…" (Criterion) is the most elegant of Max Ophuls' elaborate cinematic dances of romance and seduction and disappointment and it debuts on Blu-ray from Criterion, mastered from a new restoration. Videodrone's review is here.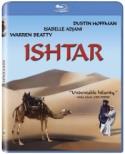 Elaine May's notorious 1987 "Ishtar" (Sony), starring Warren Beatty and Dustin Hoffman as struggling (and largely untalented) New York songwriters, was a notorious flop. The Blu-ray debut confirms that it is not as clever as it should be but far funnier that its reputation suggests. Reviewed on Videodrone here.
Three more Disney animated features debut on Blu-ray in Blu-ray+DVD Combo editions. "The Sword in the Stone: 50th Anniversary Edition" (Disney), "Robin Hood: 40th Anniversary Edition" (Disney), and "Oliver and Company: 25th Anniversary Edition" (Disney).
"Charlie Chan Collection" (Warner, DVD) is a boxed set of four films from the Monogram incarnation of the movie series, with Roland Winters taking over from Sidney Toler.
All of the Cool and Classic here
TV on Disc:
"The Thick of It: Seasons 1-4" (BBC), the brutally funny satire of British politics and bureaucratic incompetence, is a showcase for Peter Capaldi, soon become the new Doctor in "Doctor Who." Videodrone's review is here.
"Community: The Complete Fourth Season" (Sony), the first (and, apparently, the last) season of the cult sitcom without creator Dan Harmon at the helm, relies on cast chemistry to keep the show steady as the new showrunners find their voice. 13 episodes on DVD. Reviewed on Videodrone here.
"Political Animals: The Complete Series" (Warner) stars Sigourney Weaver as a former First Lady and current Secretary of State trying to carve out a political future. 6 episodes on DVD.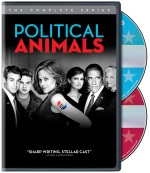 "The Borgias: The Third Season" (Paramount, Blu-ray and DVD) and "Smash: Season Two" (Universal, DVD) feature the final seasons of the respective shows and "Strike Back: The Complete Second Season" (HBO) continues the high-octane Cinemax action series.
Plus: "Smiley's People" (Acorn) debuts on Blu-ray, and two Swedish mystery series come to DVD: "Annika Bengtzon: Crime Reporter" (MHz) and "Detective Inspector Irene Huss" (MHz).
Flip through the TV on Disc Channel Guide here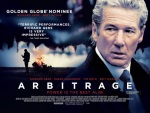 Streams and Channels:
"Arbitrage" (2012), a drama set in the culture of corporate trading and financial misbehavior starring Richard Gere in one of his best performances, is now on Amazon Prime and Netflix Instant.
Netflix also has "Zodiac" (2007), David Fincher's superb drama of the unsolved Zodiac killings, and Spike Lee's incendiary "Do the Right Thing" (1989), and is offer "Antiviral" (2012) the same week as its disc debut.
Amazon Prime debuts "Ragtime" (1981), Milos Forman's version of E.L. Doctorow's kaleidoscopic novel of life in 1906 America, and a lot of exclusive TV.
Hulu Plus has more Criterion, including Krzysztof Kieslowski's gorgeous "The Double Life of Veronique" (1991), and Warner Archive Instant has "Day For Night" (1973), Francois Truffaut's Oscar-winning love letter to cinema.
Browse more streaming and/or cable offerings here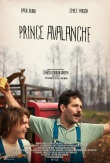 New On Demand:
"Prince Avalanche" gets David Gordon Green back to the basics after his extended flirtation with Hollywood comedies. It's a modest, warm-hearted tale of two guys (Paul Rudd and Emile Hirsch) on a rural road crew, like a short story with the laconic, musing quality of his early indie films injected with a low-key character humor. It premieres same day as theaters.
Also debuting same day as theaters is "Lovelace," with Amanda Seyfried as the young woman who made "Deep Throat" and years later set the record straight about her life of abuse and forced prostitution. Peter Sarsgaard and an unrecognizable Sharon Stone co-star and Rob Epstein and Jeffrey Friedman direct.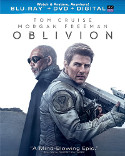 Available same day as disc is the Tom Cruise science fiction thriller "Oblivion," the crime drama "The Place Beyond the Pines" with Ryan Gosling and Bradley Cooper, the American indie "Mud" with Matthew McConaughey and Reese Witherspoon, the musical comedy "The Sapphires" and the documentary "West of Memphis."
Complete calendar of releases after the jump. Click on "More" below