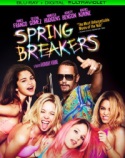 New Releases:
The featured release of the week, Harmony Korine's day-glo beach movie crime spree "Spring Breakers" (Lionsgate), stars Disney Channel sweethearts Selena Gomez and Vanessa Hudgens as college girls who head to Fort Lauderdale with funds appropriated in a fast food stick-up and join forces with a Florida rapper / drug dealer (a sleazily charming James Franco). Not your usual spring break antics. MSN also has an exclusive Blu-ray clip. Blu-ray, DVD, On Demand, VOD, and digital download. Videodrone's review is here.
"Admission" (Universal), a grown-up romantic comedy starring Tina Fey as a demanding admissions officer at Princeton and Paul Rudd as a free-spirited teacher at an alternative high school, in one of Tina Fey's better big screen movies, says MSN film critic Glenn Kenny. Blu-ray, DVD, On Demand, VOD, and digital download. Reviewed on Videodrone here.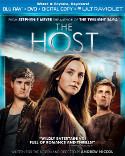 "The Host" (Universal), based on Stephanie Meyers' post "Twilight" novel, is an alien invasion drama with a young adult romance, starring Saiorse Ronan, Diane Kruger, and William Hurt. Blu-ray, DVD, On Demand, VOD, digital download
Also new: "Dead Man Down" (Sony), a revenge thriller with Colin Farrell and Noomi Rapace directed by Niels Arden Oplev (Blu-ray, DVD, On Demand, VOD, digital download) and "Tyler Perry's Temptation: Confessions of a Marriage Counselor" (Lionsgate), which received worse reviews than usual for Perry (Blu-ray, DVD, On Demand, VOD, digital download).
From New Zealand comes "Boy" (Kino, Blu-ray and DVD), "Shun Li and the Poet" (Film Movement, DVD) is from Italy, and "The Gatekeepers" (Sony, Blu-ray, DVD, On Demand, VOD, digital download) was an Oscar nominee for Best Documentary.
Browse the complete New Release Rack here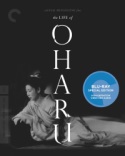 Cool and Classic:
"Life of Oharu" (Criterion) marks the American disc debut of Kenji Mizoguchi's 1952 masterpiece, which won a major award at the Venice Film Festival and elevated the Japanese master to the world stage. On Blu-ray and DVD, with introductory commentary, an audio essay, and a 2009 documentary. Reviewed on Videodrone here.
"Hands of the Ripper" (Synapse) is another of Hammer Films' seventies horrors, where the studio brought in sex and gore to stay current in an era of modern horror cinema. This one reworks Jack the Ripper a la Hammer, with a little invention, a compromised hero, and a villain who is also a victim. Blu-ray+DVD Combo, with a new short documentary. Videodrone's review is here.
"Blood and Sand" (Fox) brings the 1941 Technicolor remake of the silent bullfighting classic, with Tyrone Power in Valentino role, to Blu-ray.
Also new: "Street Trash: Special Meltdown Edition" (Synapse) and "Cohen and Tate" (Shout Factory) on Blu-ray and the 1995 comedy "Jeffrey" (Hen's Tooth) on DVD.
All of the Cool and Classic here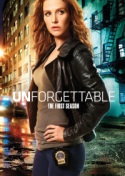 TV on Disc:
"Unforgettable: The First Season" (Paramount), the 2011 crime procedural starring Poppy Montgomery as a police detective with a rare medical condition that gives her total recall, was cancelled, then revived for a 2013 summer run. The first season arrives on DVD weeks before the revival begins. 22 episodes on six discs on DVD. Videodrone's review is here.
"Warehouse 13: Season Four" (Universal), one of the SyFy Channels most popular shows, offers a whole new crisis when Artie (Saul Rubinek) uses a forbidden artifact to save the world, unleashing a terrible evil as a side effect. 20 episodes on DVD. Reviewed on Videodrone here.
"Portlandia: Season Three" (VSC) offers all 10 episodes, plus the Winter Special, from the third go-round of IFC's hipster skit comedy from Carrie Brownstein and Fred Armien. Blu-ray and DVD, in environmentally responsible paperboard cases, of course.
Plus "How the West Was Won: The Complete First Season" (Warner, DVD) and the animated "The Legend of Korra: Book One – Air" (Paramount, Blu-ray and DVD).
A fan of British TV mysteries and drama? Check out some of the foreign language TV imported for American audiences by MHz on disc and digital, including detectives like Commisario Brunetti, Maigret, Wallander, and others. The shows surveyed here.
Flip through the TV on Disc Channel Guide here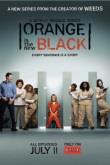 Streams and Channels:
Netflix launches its newest original streaming series this week: "Orange is the New Black." Also new on Netflix this week is "Tokyo Godfathers" (2003), Satoshi Kon's tart yet sentimental animated drama, Alan Pakula's classic conspiracy thriller "Parallax View" (1974) with Warren Beatty, the documentary "56 Up" (2012), and the TV series "New Girl: Season 1."
And from other streaming services: Amazon Prime offers Cristian Mungiu's award-winning Romanian drama "4 Months, 3 Weeks and 2 Days" (2010) and the nerve wracking survival thriller "The Descent" (2006), Hulu has "The Snow Walker" (2005), Fandor presents Hong Sang-soo's "In Another Country" (2012) with Isabelle Huppert, and Warner Archive Instant launches the all-star Hollywood drama "Night Flight" (1933).
Turner Classic Movies presents a John Gilbert festival on Wednesday, July 10, and continues paying tribute to the career of Francois Truffaut on Friday nights.
Browse more streaming cable offerings here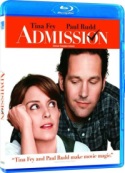 New On Demand:
Arriving same day as disc is Harmony Korine's "Spring Breakers" with Selena Gomez, Vanessa Hudgens, and James Franco, the comedy "Admission" with Tina Fey and Paul Rudd, "The Host" with Saoirse Ronan and Diane Kruger, and "Dead Man Down" with Colin Farrell and Noomi Rapace, plus "Tyler Perry's Temptation: Confessions of a Marriage Counselor," "The Gatekeepers," and "The Power of Few."
Theatrical films arriving before disc include the comedies "The Look of Love" with Steve Coogan and Imogen Poots and "Coffee Town" with Glenn Howerton and Adrianne Palicki. Available Friday, July 12, is "Killing Season" with Robert De Niro and John Travolta, "Crystal Fairy" with Michael Cera and Gaby Hoffman, "Pawn Shop Chronicles" with Paul Walker and Elijah Wood, "Blood" with Paul Bettany and Mark Strong, and "InAPPropriate Comedy" with Rob Schneider and Michelle Rodriguez.