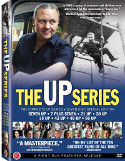 New Releases:
"56 Up" (First Run) continues what may be the most fascinating cinematic sociological record of our time. The eighth documentary in the long-running documentary series catches up with 13 of the original 14 kids profiled in the 1964 production "Seven Up," and it is also included in the collection "The Up Series" (First Run) which collects all eight productions on seven discs. Both on DVD. Videodrone's review is here.
"6 Souls" (Anchor Bay), from Swedish directors Mans Marlind and Bjorn Stein, stars Julianne Moore as a psychiatrist and Jonathan Rhys Meyers as a patient whose multiple personalities are of murder victims. The film was originally titled "Shelter" and released in the rest of the world in 2010. Blu-ray, DVD, digital download, VOD, and on Netflix.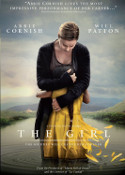 Indie offerings include "The Girl" (Virgil, DVD) with Abbie Cornish as a single mother who helps a Mexican family cross the American border illegally and foreign arrivals include the steampunk martial arts sequel "Tai Chi Hero" (Well Go, Blu-ray and DVD) and the Romanian documentary "The Autobiography of Nicolae Ceausescu" (Kino, DVD).
"Tower Block" (Shout Factory DVD and Blu-ray) and "Blood for Irina" (Autonomy, Blu-ray and DVD) are featured in the monthly B-Sides roundup of direct-to-disc and made-for-cable films.
Most releases are also available as digital download and VOD via iTunes, Amazon, and other web retailers and video services.
Browse the complete New Release Rack here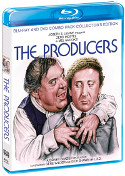 Cool and Classic:
"The Producers: Collector's Edition" (Shout Factory) presents the Blu-ray debut of Mel Brooks' 1968 feature debut, starring Zero Mostel as a threadbare Broadway producer and Gene Wilder as a meek accountant roped into a scheme to make a fortune on a flop: a musical called "Springtime for Hitler." Blu-ray+DVD Combo with supplements. Videodrone's review is here.
Also debuting on Blu-ray is "Kentucky Fried Movie" (Shout Factory), the cult sketch comedy from director John Landis and future "Airplane!" creators Jim Abrahams, David Zucker, and Jerry Zucker. Reviewed in Videodrone here.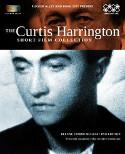 "The Curtis Harrington Short Film Collection" (Flicker Alley) resurrects the forgotten early career of the respected genre filmmaker with a collection of his short avant-garde and surreal short films (including his final film, the 2002 "Usher"), plus supplements. Its arrival coincides with the director's posthumously published autobiography. Blu-ray+DVD Combo.
"Best of Warner Bros. 20 Film Collection: Comedy" (Warner) continues the studio's 90th anniversary celebration with a selection of comedies from "A Night at the Opera" (1935) to "The Hangover" (2009). 20 discs in a DVD box set. Videodrone's review is here.
The MOD movies wrap looks to some of the stand-out releases on the Sony Pictures Choice Collection previously available only in box sets, such as "The Line-Up" and "Theodora Goes Wild."
All of the Cool and Classic here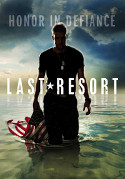 TV on Disc:
"Last Resort: The Complete Series" (Sony) presents the complete run of the short-lived 2012 series about an American nuclear submarine that defies an order to unleash nuclear war and takes refuge on a tropical island while it holds fast against a conspiracy in the American government. Andre Braugher is in command of the 13-episode series, which cobbled together a rushed finale to bring some closure to the show after it was cancelled. Three discs on DVD. Videodrone's review is here.
"The Many Loves of Dobie Gillis: The Complete Series" (Shout Factory) collects all 147 episodes of the high school sitcom starring Dwayne Hickman as a girl-crazy teenager and Bob Denver as his beatnik best friend. Tuesday Weld and Warren Beatty launched their careers with this show as well. 21 discs on DVD in a box set of four cases. Reviewed in Videodrone here.
"Falcón" (Acorn, DVD) is a British mystery series with Marton Csokas as police inspector in Seville, Spain, and "Corleone" (BFS, DVD) is an Italian mini-series on the life of real-life Sicilian mafia don Salvatore 'Toto' Riina (in Italian with English subtitles).
Flip through the TV on Disc Channel Guide here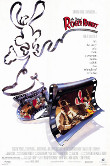 Streams and Channels:
Netflix Instant offers "6 Souls" (2009) the same week as disc and digital and "Pusher" (2012) days after its disc and digital premiere (reviewed here), and presents the live-action / animation hit "Who Framed Roger Rabbit" (1988).
Also newly arrived on Netflix Instant: the Disney animated features "The Hunchback of Notre Dame" (1996) and "Mulan" (1998) and the British TV shows "Agatha Christie's Marple: Series 1-4" with Geraldine McEwen and the 2002 "The Forsyte Saga" with Damian Lewis.
TCM pays tribute the beloved French director Francois Truffaut, one of the fathers of the French New Wave, on Friday, July 6, with "The 400 Blows" (1959) and the complete Antoine Doinel cycle starring Jean-Pierre Leaud. The Truffaut series continues Friday nights on TCM.
Browse more streaming and/or cable offerings here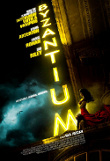 New On Demand:
"Byzantium" Neil Jordan's vampire tale with Gemma Aterton and Saoirse Ronan, was released to theaters in a few major cities on Friday, June 27. It's set to open wider this week, but in the meantime it debuts On Demand on cable and satellite as of July 1. Reviews here.
Arriving On Demand before theaters is "Drift" with Sam Worthington and Xavier Samuel (July 1), the comedy "I Give It a Year" with Rose Byrne and Anna Faris (July 3), and the drama "Just Like A Woman" with Sienna Miller (July 5).
"Between Us," a drama with Julia Stiles, Melissa George, and Taye Diggs, and the music documentary "Stevie Nicks: In Your Dreams" are both available after a limited theatrical release.