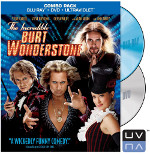 New Releases:
"The Incredible Burt Wonderstone" (New Line) sets Steve Carrel against Jim Carrey as rival illusionists in the cutthroat world of stage magic and street theater. MSN film critic Glenn Kenny admits that the comedy has some hilarious bit but "falls kind of flat as a complete moviegoing experience." Steve Buscemi, Olivia Wilde, and Alan Arkin co-star. Blu-ray, DVD, Digital Download, VOD, and On Demand.
"The Call" (Sony), a thriller starring Halle Berry as a 911 operator trying to track a kidnapped girl (Abigail Breslin) from cell phone call, comes with high marks: "a breakneck, truly thrilling thriller, one that builds excitement through both brains and brutality," promises MSN film critic James Rocchi. Morris Chestnut and Michael Imperioli co-star and Brad Anderson directs. Blu-ray, DVD, Digital Download, VOD, and On Demand.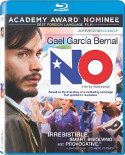 From Chile comes "No" (Sony), Pablo Larrain's fascinating look at the end of General Pinochet's rule and the unusual media campaign that led to his unexpected defeat. Blu-ray, DVD, Digital Download, VOD, and On Demand. Videodrone's review is here.
Also from overseas comes "As Luck Would Have It" (MPI, DVD), a dark media satire from Spain starring Salma Hayek.
"Upside Down" (Millennium, Blu-ray, Blu-ray 3D, DVD, Digital Download, VOD, and On Demand) is a science fiction Romeo and Juliet with Jim Sturgess and Kirsten Dunst as gravity-crossed lovers and "Phantom" (Fox, Blu-ray, DVD, Digital Download, and On Demand) is a Cold War submarine thriller with Ed Harris and David Duchovny.
"The Host" (Universal) is available as a digital download two weeks before disc, On Demand, or VOD.
Most releases are available as digital download and VOD via iTunes, Amazon, and other web retailers and video services.
Browse the complete New Release Rack here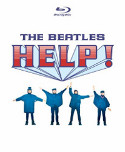 Cool and Classic:
"Help!" (Capitol), the second Beatles movie, is a music-filled romp with religious cults, mad scientists, a brand new ring for Ringo, and seven songs performed by the mop top quartet. It is newly remastered for Blu-ray and comes with all supplements. MSN is hosting a giveaway for two copies of the new disc. Videodrone's review is hereand details on how to enter here.
Claude Lanzmann's "Shoah" (Criterion) tackles the Holocaust with an epic scope (over nine hours) and an unusual approach. He uses no archival footage whatsoever, relying on the first-person testimony and haunting images of the camps as they looked decades later.  Criterion presents a newly remastered edition with bonus films and interviews among the supplements. Blu-ray and DVD. Profiled on Videodrone here.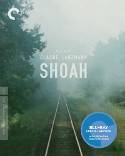 Jean-Luc Godard's "Comment Ça Va" (Olive) and "Keep Up Your Right" (Olive) are the first two films in Olive's "The JLG Collection" to the get the Blu-ray treatment along with their respective DVD debuts. Both French with English subtitles.
"Crashout" (Olive, Blu-ray and DVD) is a brutal 1955 prison break thriller starring William Bendix and Arthur Kennedy and dripping with film noir sensibility. "Wild Bill: Hollywood Maverick" (Kino, DVD), Todd Robinson's 1996 portrait of the director, debuts as a stand-alone disc, and "Mystery Science Theater 3000: Volume XXVII" (Shout Factory, DVD) features the disc debut of four more episodes of movie heckling.
"The Mask of Dimitrios" (Warner Archive), "Loophole" (Warner Archive), and "Nick Carter Mysteries Triple Feature" (Warner Archive) headline the MOD Movies recommendations in the week's DVD-R roundup.
All of the Cool and Classic here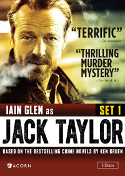 TV on Disc:
"Jack Taylor: Set 1" (Acorn) , a new British mystery series based on the novels by Ken Bruen, stars Iain Glen (late of "Game of Thrones" fame) as a hard-drinking ex-cop turned private detective in Galway. It plays like a classic American private eye movie relocated to modern day Ireland, with Glen as a soiled hero in a corrupt world. Recommended. Three feature-length mysteries on three discs, plus still galleries, on DVD. Acorn also has its own streaming service, Acorn TV, and "Jack Taylor" is available in its line-up of shows.Videodrone's review is here.
"Fat Albert and the Cosby Kids: The Complete Series" (Shout Factory), the animated series created by Bill Cosby, who drew from his memories of growing up in North Philadelphia, ran for over 12 years in three different incarnations. All 110 episodes from the three series are collected in this 15-disc box set, along with a new documentary, on DVD. Hey hey hey!
"CSI:NY – The Final Season" (Paramount), starring Gary Sinise and Sela Ward, brings a close to the crime procedural spin-off after nine seasons. 17 episodes on five discs, DVD.
Fans of British crime TV can choose from "Inspector Lewis: Season Six" (PBS, Blu-ray and DVD) with Kevin Whately, the cold case crew of "New Tricks: Season Nine" (Acorn, DVD), and a career crime family trying to go straight in "Honest" (Acorn, DVD), starring "New Tricks" team leader Amanda Redman.
Flip through the TV on Disc Channel Guide here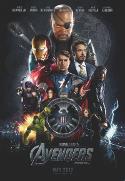 Streams and Channels:
New on Netflix Instant this week is "The Avengers" (2012), the biggest superhero hit movie of all time.
A little more personal and smaller in scope is "A Late Quartet" (2012) with Philip Seymour Hoffman, Christopher Walken, and Catherine Keener and "Any Day Now" (2012) with Alan Cumming and Garret Dillahunt. And for the pop music fans in the family there is the concert movie "Katy Perry: Part of Me" (2012).
Browse more streaming and/or cable offerings here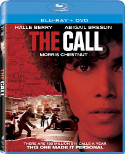 New On Demand:
"The Call," a thriller with Halle Berry and Abigail Breslin, and the comedy "The Incredible Burt Wonderstone" with Steve Carell, Steve Buscemi, and Jim Carrey, lead off the On Demand offerings this week. Also arriving same day as disc: the submarine thriller "Phantom," the sci-fi Romeo and Juliet "Upside Down," and "No" from Chile.
Premiering on Friday, June 28, same day as theatrical release, is "Redemption" with Jason Statham and "Copperhead" with Billy Campbell and Peter Fonda.