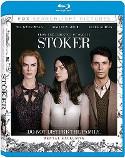 New Releases:
"Stoker" (Fox), the American debut of South Korean director Park Chan-wook ("Oldboy"), plays like a vampire movie without a vampire, at least not one in the mythic sense of the term. Mia Wasikowska is dreamy and uneasy as a teenage girl in a family who discovers her dark family legacy and Park directs with elegance and eerie suggestion, layering the film in atmosphere and texture you can almost reach out and touch. Matthew Goode and Nicole Kidman co-star. Blu-ray, DVD, and On Demand. Videodrone's review is here.
Bryan Singer directs "Jack the Giant Slayer" (New Line), a fairy tale transformed into a big-budget adventure spectacle moviemaking with Nicholas Hoult as the titular Jack and Ewan McGregor as a dashing knight. Blu-ray, Blu-ray 3D, DVD, and On Demand. Reviewed on Videodrone here.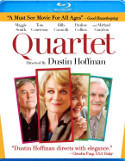 More grown-up is "Quartet" (Anchor Bay), the directorial debut of Dustin Hoffman with a cast of British veterans (Maggie Smith, Tom Courtney, Pauline Collins, and Billy Connelly) as retired musicians. Blu-ray, DVD, On Demand and at Redbox
"The Brass Teapot" (Magnolia, Blu-ray and DVD) is a black comedy about a young couple (Juno Temple and Michael Angarano) with a modern magic lamp, "21 & Over" (Fox, Blu-ray, DVD, and On Demand), gets humor out of binge-drinking antics, and "Movie 43" (Fox, Blu-ray and DVD) features big stars behaving badly in a skit feature.
Horrors this week include "The Last Exorcism Part II" (Sony, Blu-ray, DVD, On Demand and at Redbox) and "American Mary" (Xlrator, Blu-ray and DVD). And from France comes the comedy "Let My People Go!" (Zeitgeist, DVD), which stirs gay and Jewish clichés into a cultural satire.
Most releases are also available as digital download and VOD via iTunes, Amazon, and other web retailers and video services.
Browse the complete New Release Rack here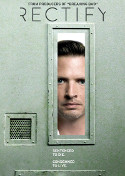 The Sundance original series "Rectify" (Anchor Bay) follows a week in the life of a man released into the world after spending 19 years — over half of his life — on death row. Created by actor and award-winning filmmaker Ray McKinnon, this isn't a murder mystery — the suspicion of his guilt hangs over him like a cloud any we don't get any easy answers — it's a character drama and it's one of the best shows of 2013. Six episodes on DVD with supplements. Videodrone's review is here.
"The Wild West" (BBC), a British co-production with Discover Channel from 2006, looks at the true stories behind General George Custer, Wyatt Earp, and Billy the Kid. "Call the Midwife: Season Two" (BBC, Blu-ray and DVD) continues the hit BBC series with 8 episodes, all with footage unseen in the American run.
"Body of Proof: The Complete Third Season" (ABC, DVD) presents the final season of the crime procedural with Dana Delaney as a forensic pathologist. Also arriving are the most recent runs of the comedies "Wilfred: The Complete Season Two" (Fox, Blu-ray and DVD) from FX and "Drop Dead Diva: The Complete Fourth Season" (Sony, DVD) from Lifetime, among others.
"Jungle Book: The Adventures of Mowgli" (Shout Factory, DVD) collects the entire 1989 animated series from Japan on six disc.
Flip through the TV on Disc Channel Guide here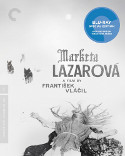 Cool and Classic:
"Marketa Lazarova" (Criterion) is the (re)discovery of the year so far, a 1967 immersion into a medieval culture of warring feudal lords, a film of primal imagery, poetic filmmaking, and ephemeral storytelling that looks hewn out of the stone and wood and the very earth from where it was shot. It is amazing, and the Criterion edition comes from a superb restoration and features a rich collection of supplemental interviews to give American viewers background and context. Blu-ray and DVD. Videodrone's review is here.
Joe Dante directs "The Howling" (Shout Factory), a werewolf horror with dark humor, a pack mentality, and an earthy, feral sensibility (not mention Dante's love of old Hollywood thrillers and stars), and it gets the special edition treatment for Blu-ray and DVD. Reviewed on Videodrone here.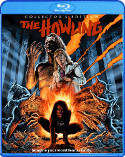 "Safety Last" (Criterion) is the most famous of Harold Lloyd's silent comedies (it's the one with Harold hanging from the clock above the streets of Los Angeles) and "Things to Come" (Criterion) is the visually impressive (if dramatically stodgy) 1936 film version of the H.G. Wells novel. Both on Blu-ray and DVD from new digital film transfers, with supplements.
"Hard Times" (Twilight Time, Blu-ray), the directorial debut of Walter Hill, sends Charles Bronson bare-knuckle-brawlin​g his way through Depression-era New Orleans. It hold up quite well, but I can't say the same for "Lifeforce" (Shout Factory, Blu-ray+DVD Combo), an undernourished science-fiction horror from Tobe Hooper about energy vampires from space.
Two early thirties films starring Bette Davis — "Of Human Bondage" (Kino Classics) and "Hell's House" (Kino Classics) — are newly remastered from archival prints preserved by the Library of Congress and released on Blu-ray and DVD.
All of the Cool and Classic here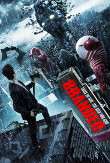 Streams and Channels:
The newest arrivals on Netflix are usually the most popular but not always the best, as "Branded" (2012), a sci-fi thriller about corporate mind control starring Ed Stoppard, Leelee Sobieski, and Jeffrey Tambor, and "Super" (2011), a grimy superhero satire with Rainn Wilson as a costumed nutcase, attest.
But for great badness, check out "Miami Connection" (1987), a gonzo B-movie from the eighties about a synth-rock band of Taekwondo black belts versus a gang of drug-dealing motorcycle Ninjas in Orlando.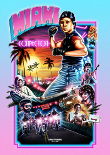 Also newly arrived: "American Wedding" (2003), the third official film in the "American Pie" series, "Lost and Delirious" (2001), a teen melodrama of first love with "Mad Men" actress Jessica Pare, "Rolling Thunder" (1977), starring William Devane and Tommy Lee Jones, and the classic Bette Davis dramas "Hell's House" (1932) and "Of Human Bondage" (1934), which arrive same week as the new disc editions from Kino.
For instant TV, there is "Hit & Miss: Season 1" is a crime drama offbeat even for British TV — it stars Chloë Sevigny as a transgender assassin — and the Disney Channel sitcom "My Babysitter's a Vampire: Seasons 1 and 2."
Roger Corman launches his own streaming service, Corman's Drive-In, at YouTube.
Browse more streaming and/or cable offerings here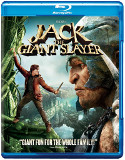 "Jack the Giant Slayer," the Bryan Singer production that sends Nicholas Hoult and Ewan McGregor up the beanstalk to fight giants, and "Stoker," a darkly dreamy thriller with Mia Wasikowska, Matthew Goode, and Nicole Kidman, arrive On Demand same day as disc.
Also new is "Quartet" with Maggie Smith and Tom Courtenay, the comedy "21 and Over" and the horror film "The Last Exorcism Part II" (the unrated version).
Available same day as theatrical debut is the horror film "Maniac" with Elijah Wood (Friday, June 21) and the comedy "Breakup at a Wedding" (Tuesday, June 18), and coming advance of disc is "The Girl," a drama with Abbie Cornish and Will Patton.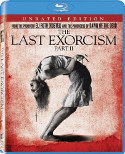 Available from Redbox this week:
"Quartet" (Anchor Bay, Blu-ray and DVD), for the grown-ups, and "The Last Exorcism Part II" (Sony, Blu-ray and DVD), for the horror-hungry youngsters, arrive same day as video stores and retail.
Also arriving in Redbox kiosks this week is "Side Effects" (Universal, Blu-ray and DVD), Steven Soderbergh's medical drama-turned-psychol​ogical thriller with Jude Law and Rooney Mara (reviewed here), and "Beautiful Creatures" (Warner, Blu-ray and DVD), the first film in a new supernatural teen romance franchise (reviewed here).
Complete calendar of releases after the jump. Click on "More" below