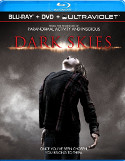 New Releases:
Memorial Day week is usually light in new releases and this year is no different.
"Dark Skies" (Anchor Bay) stars Keri Russell and Josh Hamilton as suburban parents who find their haunted home is actually the work of aliens who have targeted their family for abduction. These are clearly not exactly the benevolent extraterrestrials of "E.T." Blu-ray, DVD, On Demand and at Redbox. Reviewed on Videodrone here.
"Lore" (Music Box) looks at Germany in the aftermath of defeat from the perspective of a teenage girl getting her first hard look at the culture of bigotry and Antisemitism when survival is on the line. Blu-ray, DVD, and at Redbox.
Also new: "The Numbers Station" (RLJ, Blu-ray and DVD) with John Cusack and Malin Ackerman and "Priest of Evil" (Shout Factory, DVD) from Finland.
Most releases are also available as digital download and VOD via iTunes, Amazon, and other web retailers and video services.
Browse the complete New Release Rack here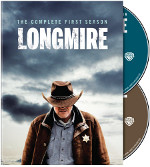 TV on Disc:
"Longmire: The Complete First Season" (Warner), the new A&E modern frontier cop show based on the Wyoming-set mystery novels by Craig Johnson, stars Robert Taylor as Sheriff Walt Longmire, a hard-bitten Sheriff with cowboy sensibility. The show has a style and attitude to match the character and setting. It is now the channel's top drama, and deservedly so, and this set arrives as the new season begins on A&E. 10 episodes on two discs on DVD. Videodrone's review is here.
"Doctor Who: Season Seven, Part Two" (BBC) and the Christmas special "Doctor Who: The Snowmen" (BBC) introduce the Doctor's new companion: Clara (Jenna-Louise Coleman), the impossible girl and the spunkiest, most self-assured sidekick yet. Blu-ray and DVD. Reviewed on Videodrone here.
New seasons of two of USA network's most successful shows roll out before they return for their summer runs: the legal drama "Suits: Season Two" (Universal) and the spy series "Covert Affairs: Season Three" (Universal) with Piper Perabo. Both 16 episodes on three discs on DVD.
"Red Widow: The Complete First Season" (ABC, DVD) is in fact the only season of the short-lived thriller with Radha Mitchell and runs a mere eight episodes on two discs, while "Beetlejuice: The Complete Series" (Shout Factory, DVD) collects all 94 episodes of the animated series in a 12-disc box set.
Flip through the TV on Disc Channel Guide here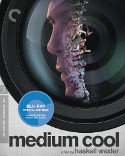 Cool and Classic:
"Medium Cool" (Criterion), Haskell Wexler's 1969 social portrait starring Robert Forster as a disconnected news photographer, is most famous for shooting scenes at the riots of the 1968 Democratic National Convention. But apart from that, this introspective drama is a fascinating document from the late 1960s and a response to the political cinema of Jean-Luc Godard in an American idiom. Blu-ray and DVD and packed with new and archival supplements. Reviewed on Videodrone here.
"Shoot First, Die Later" (Raro), from Italian gangster specialist Fernando di Leo, stars Luc Merenda as a corrupt cop on a mission of revenge against the mob. It's another of his gritty, violent dives into the underworld, but this time the conflicts are more personal. It's on Blu-ray and DVD and is also slated for inclusion in Raro's second box set of Fernando di Leo gangster movies coming later this year. Videodrone's review is here.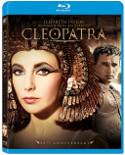 Debuting on Blu-ray is "Cleopatra: 50th Anniversary" (Fox), the most lavish, grandiose epic of the 1960s in a newly remastered edition, and "Rolling Thunder" (Shout Factory), the seventies revenge thriller co-written by Paul Schrader.
Also new: "Life is Sweet" (Criterion, Blu-ray and DVD), Mike Leigh's 1990 seriocomic working class comedy, and "Swimming to Cambodia" (Shout Factory, DVD), the Spalding Gray performance piece directed by Jonathan Demme.
The MOD Movies feature for the week profiles more pre-code releases from Warner Archive: "Forbidden Hollywood: Volume 6" (Warner Archive) and "Forbidden Hollywood: Volume 7" (Warner Archive), plus Eddie Cantor in "Whoopee!" (Warner Archive) and Clark Gable in "Polly of the Circus" (Warner Archive). At Videodrone here.
All of the Cool and Classic here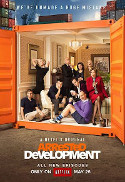 Streams and Channels:
Seven years after it left the air, a new season of the cult sitcom, "Arrested Development" debuts on Netflix. All 15 episodes of the show debuted at once on Sunday, May 26, just in time for fans to binge-watch through the Memorial Day weekend. More here.
Also on Netflix is "The Intouchables" (2011) from France, starring Omar Sy as a brash Senegalese man who becomes caregiver to the rich, cultured, and paralyzed François Cluzet, and "Leaving Las Vegas" (1995), which earned Nicolas Cage an Oscar for his performance as an alcoholic who decides to end it all by drinking himself to death.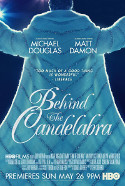 Reaching way, way back are some silent movie landmarks, including some of the great films of Fritz Lang: "Die Nibelungen: Siegfried" (1924) and "Die Nibelungen: Kriemhild's Revenge" (1924), which together make the original blood and thunder fantasy epic, the dizzying, breakneck-paced thriller "Spies" (1928), and his science fiction epic "Woman in the Moon" (1929).
Debuting on HBO this week is "Behind the Candelabra," Steven Soderberg's take on the queasily strange but true story of Scott Thorson, who for five years was Liberace's live-in lover before he was booted to the curb without a cent. The made-for-cable film stars Michael Douglas is Liberace and Matt Damon as Thorson. Videodrone's review is here.
Browse more Instant offerings here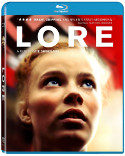 New On Demand:
"Dark Skies," the alien possession horror film with Keri Russell and Josh Hamilton, is available same day as disc. Also available is the German-language drama "Lore."
Arriving before theaters is the documentary "The Secret Disco Revolution" (Tuesday, May 28) and the Viking adventure "Hammer of the Gods" (Thursday, May 30).
Available from Redbox this week:
The horror film "Dark Skies" (Anchor Bay) is available on Blu-ray and DVD same day as stores. Also arriving in Redbox kiosks this week is "Broken City" (Fox) with Mark Wahlberg, Russell Crowe and Catherine Zeta-Jones.