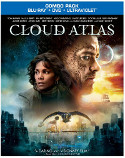 New Releases:
"Cloud Atlas" (Warner), the sprawling, dazzling, ambitious collaboration between "Matrix" makers Lana and Andy Wachowski and Germany's Tom Tykwer weaves together the six distinctive stories in six different eras with a cast that reappears throughout the timelines. At once literal and evasive, this is a film that wears its heart on its beautifully stitched sleeve and its meaning in its design and yet finds so many facets in which to mirror its ideas throughout its incarnations. It failed to connect with audiences on its initial release, but gets a second chance on home video, where its 170-minute length may not be such an issue. Blu-ray, DVD, and On Demand. Videodrone's review is here.
Check out MSN's exclusive "Cloud Atlas" infographic and enter to win a Blu-ray combo pack from MSN and Warner Home Video.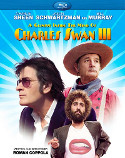 "A Glimpse Inside the Mind Of Charles Swan III" (Lionsgate), the first feature from Roman Coppola since "CQ" more than a decade ago, stars Charlie Sheen as a hedonistic, ego-fueled graphic artist facing an early-life crisis. Blu-ray and DVD, also at Redbox.
"Frankie Go Boom" (Universal), a comedy about sibling rivalry and practical joking gone awry starring Charlie Hunnam and Chris O'Dowd "possesses a surprisingly sweet heart," recommends MSN film critic Kat Murphy. Blu-ray and DVD
Plus: the latest reboot of the landmark horror film titled simply "Texas Chainsaw" (Lionsgate, Blu-ray, Blu-ray 3D, DVD, On Demand and at Redbox) and the historical epic "Back to 1942" (Well Go, Blu-ray, DVD, and On Demand) from China.
Most releases are also available as digital download and VOD via iTunes, Amazon, and other web retailers and video services.
Browse the complete New Release Rack here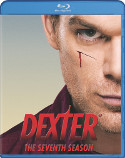 TV on Disc:
The central conflict of "Dexter: The Seventh Season" (Paramount), Showtime's blackly-comic series about TV's favorite serial-killer hero, isn't with another killer. This season Dexter's (Michael C. Hall) adoptive sister Debra (Jennifer Carpenter), who happens to be a police detective, discovers his secret and has to come to terms with the fact that her brother is the killer she's been hunting all these seasons. Family secrets can be so divisive. Blu-ray and DVD. Videodrone's review is here.
"The Bletchley Circle" (PBS) is a self-contained British mystery mini-series set in 1950s London, but it could easily launch a continuing series based on the strength of its characters, a quartet of women who were code breakers during World War II, and its setting. Blu-ray and DVD. Reviewed on Videodrone here.
"Liz and Dick" (eOne, DVD) is the Lifetime original movie starring Lindsay Lohan as Elizabeth Taylor and Grant Bowler as Richard Burton and "Dance Academy: Season One" (Flatiron, DVD) is the Australian teen drama about first-year students at a ballet school in Sydney that debuted stateside on TeenNick.
Flip through the TV on Disc Channel Guide here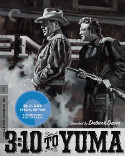 Cool and Classic:
Two pair of smart adult westerns from director Delmer Daves get the Criterion treatment: the original "3:10 to Yuma" (Criterion) with Glenn Ford as a cunning outlaw and Van Heflin as the farmer who takes him to prison, and "Jubal" (Criterion), a reworking of "Othello" on a frontier ranch with Ford, Ernest Borgnine, and Rod Steiger. Both on Blu-ray and DVD with minimal supplements. Reviewed on Videodrone here.
"French Masterworks: Russian Émigrés in Paris 1923-1928" (Flicker Alley) presents of the DVD debut of five silent classics from Film Albatros, a French studio founded by Russian artists: "The Burning Crucible," "Kean," "The Late Mathias Pascal," and two director by Jacques Feyder, "Gribiche" and 'The New Gentlemen." Videodrone's review is here.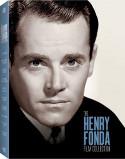 "The Henry Fonda Film Collection" (Fox) collects ten features from 1939 to 1958, including "Drums Along the Mohawk" (1939), "The Grapes of Wrath" (1941), and "My Darling Clementine" (1946). DVD
More Hal Hartley comes back to disc, including his feature debut "The Unbelievable Truth" (Olive, Blu-ray and DVD) and the double feature "The Book of Life / The Girl from Monday" (Olive, DVD). Reviewed on Videodrone here.
John Stahl's noir-tinged Technicolor melodrama "Leave Her to Heaven" (Twilight Time) debuts on Blu-ray.
The MOD Movies round-up this week looks at a selection of films by the great directors debuting on disc through manufacture-on-deman​​d.
All of the Cool and Classic here

New on Netflix Instant:
Horror films take top honors on Netflix new releases, from "House at the End of the Street" (2012) with newly-anointed Oscar-winner Jennifer Lawrence to the Norwegian Nazi zombie film "Dead Snow" (2009) to Ben Wheatley's "Kill List" (2011), a hitman thriller that swerves into a jangly horror film.
For fans of extreme cinema, here are a couple that will shake up even the hardiest souls: Lars von Trier's "Antichrist" (2009) with Willen Dafoe and Charlotte Gainsbourg and Gaspar Noe's violent "Irreversible" (2002). Much lighter is the action comedy "Hit & Run" (2012) with Dax Shepard and Kristen Bell and the Bollywood musical "Lagaan" (2001).
Plenty of classics have also recently arrived, including the 1941 swashbuckler "The Corsican Brothers" (1941) and a number of film noirs and dramas with darker edges, like "Raw Deal" (1948), "99 River Street" (1953), and "The Gun Runners" (1958).
Browse more Instant offerings here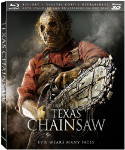 New On Demand:
"Cloud Atlas" arrives On Demand same day as disc, as does the horror reboot "Texas Chainsaw" and the Chinese historical drama "Back to 1942."
Arriving days after theatrical debuts (and long before disc) are Ben Wheatley's black comedy "Sightseers" and the action film "Java Heat" with Kellan Lutz and Mickey Rourke.
Available Friday, same day as theatrical release, are the thriller "Black Rock" with Kate Bosworth and Lake Bell, Kim Ki-Duk's "Pieta" from South Korea, and the documentary "Hating Breitbart."
Available from Redbox this week:
"A Glimpse Inside the Mind Of Charles Swan III" (Lionsgate, DVD), a comedy starring Charlie Sheen as a hedonistic graphic designer in the seventies, and the "Texas Chainsaw" (Lionsgate, Blu-ray and DVD) topline the new arrivals in the kiosks this week.