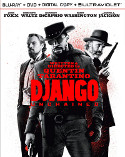 New Releases:
"Django Unchained" (Anchor Bay), Quentin Tarantino's spin on the spaghetti western, is the most audacious confrontation of slavery in pre-Civil war America yet made. Along with the extreme violence, operatic drama, eccentric characters, and brutal portrait of frontier existence of the genre is Tarantino's genre-mixing wit and inventive soundtrack, but behind the revenge plot is a swooning love story and a powerful friendship. Blu-ray, DVD, digital and On Demand platforms, and at Redbox kiosks. Videodrone's review is here.
"A Monster in Paris" (Shout Factory), a French animated musical from director Bibo Bergeron ("The Road to El Dorado" and "Shark Tale"), is a busy but simplistic fantasy set in early 20th Century Paris with Vanessa Paradis and Sean Lennon providing the singing. Blu-ray, Blu-ray 3D, and DVD, available at Redbox. Reviewed in Videodrone here.
"The Haunting in Connecticut 2: Ghosts of Georgia" (Lionsgate), the in-name-only sequel to the 2009 horror hit, stars Abigail Spencer, Chad Michael Murray, and Katee Sackhoff facing ghosts of slaves killed on the Underground Railway. Blu-ray and DVD, available at Redbox.
Also new this week: the romantic comedy "Late Bloomers" (Olive, Blu-ray and DVD) with William Hurt and Isabella Rossellini, the drama "Womb" (Olive, Blu-ray and DVD) with Eva Green and Matt Smith, the American indie comedy "Save the Date" (IFC, DVD) with Lizzy Caplan and Alison Brie, and the Australian comedy "Not Suitable For Children" (Well Go, Blu-ray and DVD, available at Redbox) with Ryan Kwanten.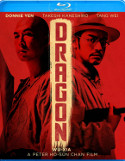 Foreign arrivals this week include the Chinese action film "Dragon" (Anchor Bay, Blu-ray and DVD) with Donnie Yen and Takeshi Kaneshiro and the French drama "A Bottle in the Gaza Sea" (Film Movement, DVD) set in the gulf between the Israelis and Palestinians on the Gaza Strip.
"Orchestra of Exiles" (First Run, DVD), a profile of Bronislaw Huberman, a musician who saved over 1,000 Jewish musicians and their families in the 1930s, leads off the week's non-fiction offerings, which also includes the natural history documentary "Wings of Life" (Disney), narrated by Meryl Streep.
Most releases are also available as digital download and VOD via iTunes, Amazon, and other web retailers and video services.
Browse the complete New Release Rack here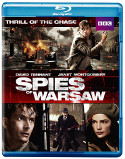 TV on Disc:
"Spies of Warsaw" (BBC) stars David Tennant as a French intelligence agent in 1939 Poland, trying to uncover the German invasion plans in the days before the outbreak of World War II. The BBC mini-series, adapted from the Alan Furst novel, was shown in BBC America. Blu-ray and DVD. Videodrone's review is here.
Also arriving this week by way of BBC is "Women in Love" (BBC) , the 2011 British miniseries adaptation of the D.H. Lawrence novel with Rosamund Pike and Rachael Stirling and the 1964 TV adaptation of Ford Maddox Ford's "Parade's End" (BBC) with Judi Dench. Both DVD.
"Makers: Women Who Make America" (PBS) is a three-part documentary series originally produced for PBS profiling the most influential and powerful women in business, law, and politics in the past fifty years.
"Flash Gordon: The Complete Series" (Mill Creek) presents all 22 episodes of the short-lived 2007 SciFi Channel update of the science fantasy adventure starring Eric Johnson.
Flip through the TV on Disc Channel Guide here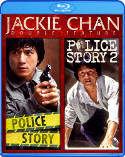 Cool and Classic:
"Police Story / Police Story 2 – Jackie Chan Double Feature" (Shout Factory) delivers the Blu-ray debut of Jackie Chan's landmark action films, the blockbuster hits that elevated Chan to international superstar and combined his brand of acrobatic martial arts (with all its comic flourishes) with big budget set pieces and eye-popping stunts in a modern urban context. Videodrone's review is here.
"Repo Man" (Criterion), Alex Cox's instant cult classic starring Emilio Estevez a disaffected white urban LA punk, has lost none of its satirical inspiration or its delicious black humor. It gets the Criterion treatment on Blu-ray and DVD. Reviewed on Videodrone here.
"The Hudsucker Proxy" (Warner Archive), the third Blu-ray released from the Warner Archive, is the Coen Bros.' take on the thirties screwball comedy with Tim Robbins, Paul Newman, and Jennifer Jason Leigh.
"Masaki Kobayashi Against the System (Eclipse Series 38)" (Eclipse) presents four films by the Japanese director from the 1950s and 1960s on Criterion's budget line, with no supplements. DVD.
All of the Cool and Classic here

New on Netflix Instant:
"Scream 4" (2011) reunites director Wes Craven and screenwriter Kevin Williamson for a revival of the self-aware horror franchise, with Hayden Panettiere, Emma Roberts, and Kieran Culkin joining series vets Neve Campbell, David Arquette, and Courtney Cox.
The new Netflix Original Series "Hemlock Grove" from Eli Roth debuts on Friday, April 19, the same week that it picks up the entire Jane Campion series "Top of the Lake," right after completing its seven-episode run on the Sundance Channel.
Hong Sang-soo's "In Another Country" (2012), starring Isabelle Huppert in three different stories about a French tourist in South Korea, is one of the funniest films to come for the low-key director.
Also from South Korea are the heist film "The Thieves" (2012), the top-grossing films of all-time in Korea, and gangster thriller "The Man From Nowhere" (2010), its top box office hit of 2010, while "Dangerous Liaisons" (2012) is a Chinese-language version of the French novel directed by a Korean filmmaker and starring Ziyi Zhang.
Instant TV includes the cable mini-series "Titanic: Blood and Steel" and the ABC Family Channel series "Switched at Birth: Season 2," arriving on Netflix before it comes to disc.
Cult offerings this week include the Hammer films swashbuckler "Captain Kronos: Vampire Hunter" (1974) and "Pi" (1998), the debut feature by director Darren Aronofsky.
Browse more Instant offerings here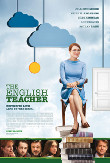 New On Demand:
Quentin Tarantino's "Django Unchained" breaks the binds of disc and arrives On Demand the same day as DVD and Blu-ray.
The Tribeca Film Festival is reaching out to audiences outside of the New York area by putting four of the featured films On Demand in advance of their Tribeca debuts: the American indie comedy "The English Teacher" with Julianne Moore and Lily Collins and "Greetings from Tim Buckley" with Imogen Poots and Penn Badgley (as Jeff Buckley), the horror film "Fresh Meat" from New Zealand, and the Irish drama "What Richard Did." The films debut On Demand on Tuesday, April 16. More details here.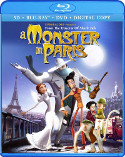 Available from Redbox this week:
Quentin Tarantino's "Django Unchained" (Anchor Bay) arrives day and date with video stores and sales shelves on both Blu-ray and DVD. Also arriving same day as sales and video rentals are the animated musical "A Monster in Paris" (Shout Factory, DVD), the horror sequel "A Haunting in Connecticut 2: Ghosts of Georgia" (Lionsgate, DVD), and the comedy "Not Suitable For Children" (Well Go, DVD).
Also arriving in Redbox kiosks this week is "The Hobbit: An Unexpected Journey" (Warner), on both Blu-ray and DVD, and arriving on Friday, April 19, is the Oscar-winning musical "Les Miserables" (Universal) and Judd Apatow's comedy "This is 40" (Universal), both on Blu-ray and DVD.