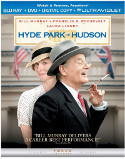 New Releases:
"Hyde Park on Hudson" (Universal) stars Bill Murray as Franklin D. Roosevelt and Laura Linney as his distant cousin who becomes his companion, confidante, and lover while the president hosts the King and Queen of England — the first ever American visit of a reigning British monarch — as World War I looms. Roger Michell directs the charming, somewhat lightweight look at high-stakes statesmanship and a very different kind of relationship between the president and the press, and Samuel West, Olivia Colman, and Olivia Williams co-star. Blu-ray, DVD, and On Demand. Videodrone's review is here.
"Down the Shore" (Anchor Bay) stars James Gandolfini as the proprietor of a run-down amusement park on the Jersey Shore (Blu-ray and DVD), and "The Kitchen" (Monterey) is an indie ensemble comedy with Laura Prepon, Bryan Greenberg, and Dreama Walker (DVD).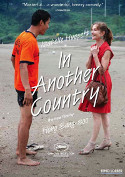 Hong Sang-soo's "In Another Country" (Kino), starring Isabelle Huppert in three different stories about a French tourist in South Korea, is one of the funniest films to come for the low-key director. Korean and English with English subtitles, DVD.
Arriving from China is the romantic fantasy "The Sorcerer and the White Snake" (Magnet), starring Jet Li as a monk with martial arts prowess who takes on a lovestruck snake demon, and "The Four" (Well Go), a mix of conspiracy thriller, action film, and supernatural fantasy directed by Gordon Chan. Both in Cantonese with English subtitles, Blu-ray and DVD.
Non-fiction films debut this week include to natural history documentaries, "One Life" (BBC), from the creators of the BBC series "Life," and "Planet Ocean" (Universal), from the directors of "Home" (both on Blu-ray and DVD), and "Love Free or Die" (Wolfe), about Bishop Gene Robinson, the first openly gay Bishop in the Episcopal church (DVD).
Most releases are also available as digital download and VOD via iTunes, Amazon, and other web retailers and video services.
Browse the complete New Release Rack here

TV on Disc:
"Boss: Season Two" (Lionsgate) continues the Starz original series starring Kelsey Grammer as the Mayor of Chicago and the reigning king of the political machine, holding on tight to power as he fights a degenerative disease eating away his mind and political rivals trying to wrest control from him. It's a portrait of politics as bloodsport and it is ruthless, though not as interesting as it thinks it is. 10 episodes on two discs on Blu-ray and DVD. Videodrone's review is here.
"Vietnam: The Ten Thousand Day War" (Time Life), the 1981 PBS documentary series written by Pulitzer Prize winning journalist Peter Arnett and narrated by Richard Basehart, was originally released on disc in 2000. It get a new edition mastered from the original broadcast masters. Four discs, DVD.
"Great Barrier Reef" (BBC), a natural history documentary on the largest living structure on the planet, is a co-production between Australian TV, BBC, and Discovery Channel, and debuts on DVD, while the landmark 2001 series "The Blue Planet: Seas of Life" (BBC) from David Attenborough debuts on Blu-ray.
Plus "The Dick Van Dyke Show: Season 1" (Image), now available as a separate volume on Blu-ray (it was previously in a Blu-ray box set,) and new seasons of "Merlin: Season 5" (BBC) from Britain and "Family Ties: The Sixth Season" (Paramount) from the eighties.
Flip through the TV on Disc Channel Guide here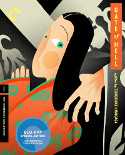 Cool and Classic:
"Gate of Hell" (Criterion), aka "Jigokumen," was one of the very first color films made in Japan, and the first color Japanese film to be seen in the west. The 1953 samurai tragedy from Teinosuke Kinugasa won the Grand Prix at Cannes and the Academy Award for Best Foreign Language Film, and was just restored to its rich color glory in Japan. Blu-ray and DVD, but no supplements. Videodrone's review is here.
"Naked Lunch" (Criterion), David Cronenberg's cinematic exploration of the notorious William Burroughs novel, is not so much an adaptation as a reinterpretation combining fiction with elements of the author's own life. The Blu-ray debut features the supplements from the earlier DVD release. Reviewed on Videodrone here.
"The Cary Grant Film Collection" (Fox) collects six films from 25 years of Grant's career, all of them previously released on DVD: "Born to be Bad" (1934), "I Was a Male War Bride" (1949), "People Will Talk" (1951), "Monkey Business" (19552), "An Affair to Remember" (1957), and "Kiss Them for Me" (1957). Six discs in paperboard slipsleeves.
"Gorgo" (VCI) is a British take on the Japanese rampaging monster movie, this one with a giant underwater reptile rampaging through London to find her captured baby lizard. Newly remastered in HD for a new DVD special edition and Blu-ray debut, with a new half-hour documentary and other supplements.
The MOD Movies roundup spotlights three Betty Grable musicals — "Coney Island" (20th Century Fox Cinema Archives), "The Shocking Miss Pilgrim" (20th Century Fox Cinema Archives), and "Wabash Avenue" (20th Century Fox Cinema Archives) — and a handful of widescreen movies from Fox, some done well, some not.
We also spotlight the new festival of Criterion film streamings free on Hulu, including Luchino Visconti's "Senso," Gus Van Sant's "Mala Noche," and Jean Vigo's "L'Atalante."
All of the Cool and Classic here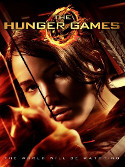 New on Netflix Instant:
"The Hunger Games" (2012), based on the first book in the young adult dystopian trilogy by Suzanne Collins and starring Jennifer Lawrence as a teenage warrior, was the first blockbuster of 2012 and a hit on home video. Now it's available to stream on Netflix.
"Lay the Favorite" (2012) is a comic drama set in the culture of Las Vegas oddsmaking with Bruce Willis and Rebecca Hal and "Americano" (2011) sends a young Frenchman (Mathieu Demy, also the director) on a road trip to California to uncover the legacy of his late mother.
For a few weeks only, a dozen James Bond movies, from "Dr. No" (1962) to "The World is Not Enough" (1999), are now available. Among the highlights are "Goldfinger" (1964) and "Thunderball" (1965) with Sean Connery and "Live and Let Die" (1973) and "The Spy Who Loved Me" (1977) with Roger Moore. The full line-up is here.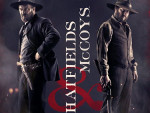 Highlighting the Instant TV offerings are "Fringe: Seasons 1-4," which follows the cult science fiction series through the best seasons of its five-season run, and "Hatfields & McCoys," the History Channel mini-series with Kevin Costner and Bill Paxton that earned five Emmy Awards.
Plus "The Passion of the Christ" (2004) and "Braveheart" (1995) from Mel Gibson, "48 Hrs." (1982) and "Streets of Fire" (1984) from Walter Hill, John Huston's "The Dead" (1987), and more.
Browse more Instant offerings here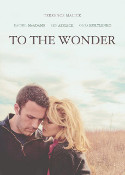 New On Demand:
"Hyde Park on Hudson," starring Bill Murray as Franklin D. Roosevelt, debuts same day as disc, while the documentary "Only the Young," a portrait of three teenagers in a small Southern California town, arrives before its disc debut.
On Friday, April 12, three features debut On Demand the same day that they hit theaters, including the new Terrence Malick drama "To the Wonder" with Ben Affleck, Rachel McAdams, and Ola Kurylenko. Glenn Kenny reviews it for MSN Movies: "the movie finally, and with a suddenly remarkable sense of purpose, delivers the viewer to an intimation of grace that's as powerful a thing as art has to offer, in the visual and aural form of a Christian prayer."
Also available Friday is "Antiviral" from Brandon Cronenberg and "Simon Killer" with Brady Corbet and Mati Diop.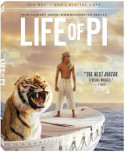 Available from Redbox this week:
"Life of Pi" (Fox), Ang Lee's gorgeous adaptation of Yann Martel's novel of imagination and survival, won four Academy Awards, including Best Director for Ang and Best Cinematography. Blu-ray and DVD. Videodrone's review is here.
Anthony Hopkins is "Hitchcock" (Fox) and Helen Mirren as his wife and collaborator Alma in this fanciful take on the making of "Psycho." Blu-ray and DVD. Reviewed on Videodrone here.
Also on DVD is the found-footage environment horror film "The Bay" (Lionsgate) directed by Barry Levinson, the redemptive drama "LUV" (Gaiam) with Common, Charles S. Dutton, Meagan Good, and Danny Glover and direct-to-disc "Straight A's" (Millennium) starring Ryan Phillippe, Anna Paquin, and Luke Wilson.