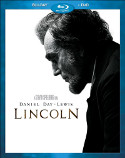 New Releases:
Steven Spielberg's "Lincoln" (Dreamworks) was one of the 2012's biggest critical and commercial hits, a meaty historical drama that offers a different perspective on President Lincoln (Daniel Day-Lewis, who won an Oscar for his moving portrayal) and the politics of abolition in the final days of the Civil War. This is a drama of statesmanship in the cause of freedom, and it is compelling. Blu-ray, DVD, On Demand, digital download and VOD. Videodrone's review is here.
Brad Pitt is an underworld assassin in "Killing Them Softly" (Anchor Bay), Andrew Dominick's adaptation of George V. Higgins' novel "Cogen's Trade." James Gandolphini and Ray Liotta co-star in this stylized trip into the sleazy underworld of low-lifes and mob soldiers. Blu-ray, DVD, On Demand and at Redbox.
"Parental Guidance" (Fox) is a family comedy starring Billy Crystal, Bette Midler, and Marisa Tomei (Blu-ray, DVD, and On Demand) and Antonio Banderas and Frieda Pinot star in "Day of the Falcon" (Image), a war drama set in North Africa in the 1930s (Blu-ray and DVD).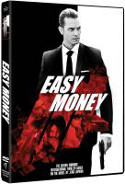 "Easy Money" (Anchor Bay), an underworld thriller starring Joel Kinnaman as a business student who gets into organized crime to live the high life, was Sweden's biggest hit of 2010 and played American theaters under its original title, "Snabba Cash." DVD.
Also arriving from overseas is Oscar nominee "A Royal Affair" (Magnolia, Blu-ray, DVD, On Demand) from Denmark, an historical costume drama with a political message, and "Tatsumi" (Zeitgeist, DVD) an animated feature from Japan about manga pioneer Yoshihiro Tatsumi.
The IMAX natural history documentary "To the Arctic" (Warner) leads off the non-fiction releases this week. Blu-ray, Blu-ray3D, DVD, and On Demand.
Most releases are also available as digital download and VOD via iTunes, Amazon, and other web retailers and video services.
Browse the complete New Release Rack here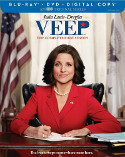 TV on Disc:
"Veep: The Complete First Season" (HBO) is the new HBO comedy starring Julia Louis-Dreyfus as the fumbling American Vice-President. British satirist Armando Iannucci, creator of "The Thick of It" and feature-film spin-off "In the Loop," created this American version of his British satires of bureaucratic dysfunction and petty infighting in the corridors of power. 8 episodes on Blu-ray and DVD. Videodrone's review is here.
"Continuum: Season One" (Universal), a mix of time-travel science fiction and urban cop, stars Rachel Nichols as a future cop transported back to 2012 along with band of revolutionaries determined to change the future. It arrived on SyFy from the Canadian channel Showcase and became a hit for the channel, which has picked it up for a second season beginning in June (it begins in April on Canadian TV). 10 episodes on two discs on Blu-ray and DVD. Reviewed on Videodrone here.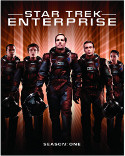 Debuting on Blu-ray is "Star Trek Enterprise: Season One" (Paramount), the fifth series in the "Star Trek" universe and a prequel to the original series. These are the first voyages of the Starship Enterprise with Scott Bakula as the helm as Captain Jonathan Archer. 25 episodes on six discs. Videodrone's review is here.
Also debuting this week: "Men at Work: The Complete First Season" (Sony), the TNT original sitcom of four sex-obsessed best friends; the cult sixties series "Johnny Sokko and his Flying Robot: The Complete Series" (Shout Factory) from Japan; and "Miss Fisher's Murder Mysteries: Series 1" (Acorn) from Britain. All DVD.
Plus new seasons of "The Borgias: The Second Season" (Paramount, Blu-ray and DVD) and "Mad TV: The Complete Second Season" (Shout Factory, DVD).
Flip through the TV on Disc Channel Guide here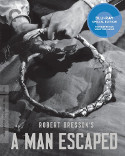 Cool and Classic:
"A Man Escaped" (Criterion) is a mesmerizing meeting of opposites: a prison escape thriller directed by the austere, introspective Robert Bresson. He defies expectations of action cinema by focusing on the patience and perseverance of the planning and the exacting details of the preparation. It's beautiful, almost meditative, and strangely rousing. Blu-ray and DVD, with archival documentaries and a new visual essay among the extras.
Also from Criterion is a new edition of Charles Chaplin's "Monsieur Verdoux" (Criterion), on Blu-ray and DVD with new and archival supplements. More at Videodrone here.
"From Beyond" (Scream Factory), the second feature from director Stuart Gordon, reunites the creative team from "Re-Animator" for another H.P. Lovecraft adaptation juiced up with modern science fiction flourish, horror-movie weirdness, and psycho-sexual energy. The Blu-ray+DVD Combo restored the unrated director's cut and features new and archival supplements, including two commentary tracks and numerous interviews. Reviewed on Videodrone here.
Other cult items debuting on Blu-ray this week include "Phantasm II" (Shout Factory), with supplements, "Futureworld" (Shout Factory), and "Mystery Science Theater 3000: Volume XXVI" (Shout Factory), featuring four more movies getting heckled.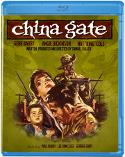 "China Gate" (Olive) marks the disc debut of Sam Fuller's war 1957 drama, which is set in the early years of Vietnam War, and the first time it's been presented widescreen in any video format. It's classic Fuller pulp storytelling, filled with both anti-communist rhetoric and an anti-racism message, all in a platoon mission adventure. Blu-ray and DVD. Videodrone's review is here.
More classics from Olive this week: the romantic comedy "The Devil and Miss Jones" (Olive) with Jean Arthur, John Ford's "The Sun Shines Bright" (Olive) with Charles Winninger, and Edgar Ulmer's "Ruthless" (Olive) with Zachary Scott and Sydney Greenstreet. "McLintock!" (Olive), the knockabout western comedy with John Wayne and Maureen O'Hara, also arrives in a new edition along with four early John Wayne westerns. All Blu-ray and DVD.
You could call the 1953 "Little Fugitive" (Kino Lorber) the original American indie film, a charming little tale shot on location with a tiny budget and a big heart. It debuts on Blu-ray.
More recent releases: Elia Kazan's "Panic in the Streets" (Fox), Brian De Palma's"The Fury" (Twilight Time), John Carpenter's "Christine" (Twilight Time) and "The Song of Bernadette" (Twilight Time) will be included in next week's column.
The MOD Movies roundup profiles collections of Philo Vance and The Falcon movies and a handful of film noirs and other crime films.
All of the Cool and Classic here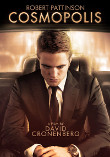 New on Netflix Instant:
"Cosmopolis" (2012), David Cronenberg's vivid adaptation of Don Delillo's massive novel, is a savage satire of modern life under a cool surface of steel and glass and electronic screens, a bubble from which we watch the world disintegrate outside. One of the best and most challenging films of 2012. Videodrone's review is here.
"Fat Kid Rules the World" (2012), the directorial debut of Matthew Lillard, adapts the young adult novel about a misfit kid who finds an identity when he forms a punk band.
"Keep the Lights On" (2012), from director Ira Sachs, is a drama of friends and lovers struggling through a relationship troubled by addiction, and Michael Moore earned an Oscar for his cage-rattling documentary "Bowling for Columbine" (2002).
Instant TV includes "Mad Men: Season 5," arguably the best season to date of one of TV's best shows (arriving mere weeks before Season 6 launches on AMC) and "The L Word: Seasons 1-6," the complete run of the sexy Showtime series about the professional lives and love lives of a group of lesbian women and their friends.
Browse more Instant offerings here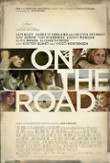 New On Demand:
"On the Road," the Jack Kerouac adaptation starring Sam Riley, Garrett Hedlund, and Kristen Stewart, just opened wide in theaters across the country. Now it is available On Demand. MSN film critic Glenn Kenny describes it as: "a movie that is in a sense as much a movie about the book as it is a movie adapted from it."
Arriving same day as disc is "Lincoln," Steven Spielberg's acclaimed drama that earned Daniel Day-Lewis his third Oscar for Best Actor, plus the crime drama "Killing Them Softly" with Brad Pitt and James Gandolfini, the comedy "Parental Guidance" with Billy Crystal and Bette Midler, the Oscar-nominated foreign drama "A Royal Affair," and the natural history documentary "To the Arctic."
Arriving Friday, same day as theaters, is "Room 237," a documentary on some of the more unusual readings of Stanley Kubrick's "The Shining," and on Saturday, March 30 is "Welcome to the Punch" with James McAvoy and Mark Strong.
"Kiss of the Damned," a drama starring Joséphine de La Baume and Milo Ventimiglia, and "The Numbers Station," a thriller with Malin Akerman and John Cusack, arrive before theaters, and the comedy "Highland Park" with Billy Burke and Parker Posey is available before disc.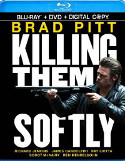 Available from Redbox this week:
Day and date with video stores: "Killing Them Softly" (Anchor Bay) with Brad Pitt (on Blu-ray and DVD) and the horror film "The Collection" (Lionsgate, Blu-ray and DVD).
Also arriving in Redbox kiosks this week: the surf drama "Chasing Mavericks" (Fox, Blu-ray and DVD), the comedy "Bachelorette" (Anchor Bay, DVD), and the cable mini-series "World Without End" (Sony, DVD).
Revival of the week: "G.I. Joe: Rise of the Cobra" (Paramount, DVD) is back to cash in on the sequel that hits theaters this weekend. Director Stephen Sommers clutters the film with visual and narrative confusion (he crams in flashbacks with the same urgency as a high speed chase), but it's at least more fun (and much shorter) than the last "Transformers" movie.