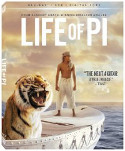 New Releases:
"Life of Pi" (Fox), Ang Lee's gorgeous adaptation of Yann Martel's novel of imagination and survival, won four Academy Awards, including Best Director for Ang and Best Cinematography. Lee utilizes a modern digital paintbox of colors and images and sophisticated special effects to bring the tale to life and it looks painted on screen in all the best ways. Blu-ray, Blu-ray 3D, DVD, and On Demand. Videodrone's review is here.
"Rise of the Guardians" (Dreamworks), an animated fantasy inspired by the books by author and illustrator William Joyce, reimagines the great mythical figures of childhood lore (Santa Claus, Easter Bunny, Tooth Fairy) as a team of superheroes that protect the innocence of the world's children. Blu-ray, Blu-ray 3D, DVD, On Demand and at Redbox. Reviewed on Videodrone here, along with an exclusive clip from the Blu-ray+DVD Combo.

"Hitchcock" (Fox) purports to tell the story behind the making of "Psycho," a film that was a seismic shift for both the director and for Hollywood and arguably the godfather of modern horror movies, but it slides into conventional melodrama. Anthony Hopkins plays Hitchcock and Helen Mirren is his wife and collaborator Alma. Blu-ray+DVD Combo and On Demand. Reviewed on Videodrone here.
"This is Not a Film" (Palisades Tartan), made by Iranian filmmaker Jafar Panahi while under house arrest, is one of the bravest films of recent memory and a powerful study in censorship and creativity and the drive to express oneself. It is political art in the very best sense. DVD. Videodrone's review is here.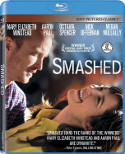 "Smashed" (Sony) is an addiction drama starring Mary Elizabeth Winstead and Aaron Paul (Blu-ray, DVD, On Demand and at Redbox) and "This Must Be the Place" (Anchor Bay) stars Sean Penn in one of the oddest road movies in recent history (Blu-ray, DVD, and On Demand)
"Cirque du Soleil: Worlds Away" (Paramount) is the feature version of the most recent piece of acrobatic theater from the famed company (Blu-ray, DVD, On Demand and at Redbox) and documentaries this week include "Kumaré" (Kino Lorber) and "Free Radicals: A History of Experimental Film" (Kino Lorber), both DVD.
Most releases are also available as digital download and VOD via iTunes, Amazon, and other web retailers and video services.
Browse the complete New Release Rack here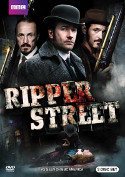 TV on Disc:
"Ripper Street: Season One" (BBC) is another of BBC's historical crime dramas, this one set in London's Whitechapel district after the last of the Jack the Ripper killings in 1889 and starring Matthew Macfadyen as the leader of a forward-thinking team in a resistant department. It makes for a great atmosphere and setting for what is becoming a distinctive genre of British crime show. Eight episodes on Blu-ray and DVD.Videodrone's review is here.
"Law & Order: Criminal Intent – The Final Year" (Shout Factory) ends with Vincent D'Onofrio and Kathryn Erbe back in the leads for 10 last cases of the Major Crimes Unit. DVD only. Reviewed on Videodrone here.
"The Mob Doctor: The Complete Series" (Sony), one of the early casualties of the 2013 Fall Season, stars Jordana Spiro as a brilliant young Chicago surgeon who covertly works for the mob. 13 episodes on DVD.
"Foyle's War: The Home Front Files" (Acorn) collects all six series and 22 episodes from the hit British mystery series set on the British homefront in World War II.
Also new this week: "Father Dowling Mysteries: The Final Season" (Paramount) with Tom Bosley, more classic "Doctor Who" (BBC), and documentaries on Vikings and dinosaurs, all DVD only.
Flip through the TV on Disc Channel Guide here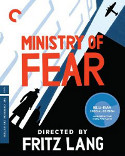 Cool and Classic:
"Ministry of Fear" (Criterion), a wartime thriller starring Ray Milland as an innocent bystander tangled up in a Nazi spy ring, presents Fritz Lang directing a Hitchcockian screenplay. This is not Lang's best film of the era, or even his most interesting portrait of paranoia and sinister forces, but it is a lively thriller with unexpected turns and a charming performance by Ray Milland. Blu-ray and DVD from a new 2K restoration and featuring an interview with film scholar Joe MeElhaney. Reviewed on Videodrone here.
Luis Buñuel's "Tristana" (Cohen), starring Catherine Deneuve as a virginal orphan defiled by lecherous guardian Fernando Rey, is one of the director's late career masterpieces. Never before on disc stateside, it debuts on Blu-ray and DVD in a 2K restoration of the Spanish language version, with commentary, an alternate ending, and a visual essay.
In the original 1958 "The Blob" (Criterion), the biggest helping of jelly ever imagined turns humankind into breakfast and only Steve McQueen (in one of his first starring roles) stands in its way. The cult artifact debuts on Blu-ray. Also debuting on Blu-ray this week is "Willow" (Fox).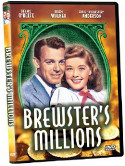 The 1945 "Brewster's Millions" (Hen's Tooth), from director Allan Dwan and star Dennis O'Keefe, is still the best adaptation of this comedy chestnut about an inheritance and a very unusual stipulation.
"Samson and Delilah" (Paramount), Cecil B. DeMille's 1949 Biblical epic with Victor Mature and Hedy Lamarr, makes its DVD debut. It's something of a camp item today, but it won Academy Awards for costume design and art direction.
"Who Framed Roger Rabbit: 25th Anniversary Edition" (Disney) marks the Blu-ray debut of the inventive comedy about cartoon characters in the human world. It arrives in a Blu-ray+DVD Combo Pack along with a number of other films, including the animated features "The Hunchback of Notre Dame / The Hunchback of Notre Dame II: 2 Movie Collection" (Disney) and "Mulan / Mulan II: 2 Movie Collection" (Disney), and the 1979 colonial war drama "Zulu Dawn" (Severin).
The new MOD Movies round-up digs into the five-disc set "Film Noir Collection: Volume 1" and other releases from the Sony Pictures Choice Collection.
All of the Cool and Classic here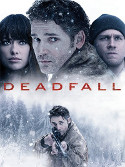 New on Netflix Instant:
"Deadfall" (2012), the snow-blind crime drama with Eric Bana and Olivia Wilder as sibling thieves on the run in the winter snows along the north border with Canada, arrives a month after its disc debut.
"Atlantis: The Lost Empire" (2001) is an animated Disney journey to the center of the earth that looks like a mix of Jules Verne sci-fi and Japanese space opera and moves like an "Indiana Jones" adventure.
New TV shows include "Call the Midwife: Series 1" (2012), the hit BBC series set in 1950s East London, and "Archer: Season 3" (2011), this animated cult hit from FX.
And recent cult movie arrivals include the atmospheric 1932 horror film "White Zombie," Jess Franco's "The Awful Dr. Orlof" (1962), and the kinky Hammer films update "Dr. Jekyll and Sister Hyde" (1971).
Browse more Instant offerings here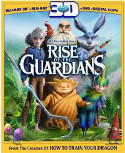 New On Demand:
"Life of Pi," the visionary survival film that won four Academy Awards, arrives same day as disc.
Also available this week: the animated fantasy "Rise of the Guardians," the biopic "Hitchcock" with Anthony Hopkins and Helen Mirren, the addiction drama "Smashed" with Mary Elizabeth Winstead, and the offbeat road movie "This Must Be the Place" with Sean Penn. The theatrical spectacle "Cirque du Soleil: Worlds Away" is also available in 3D.
Arriving in advance of disc is Andrea Arnold's "Wuthering Heights" (reviewed by Glenn Kenny here) and the comedy "Somebody Up There Likes Me" with Nick Offerman and Jess Weixler.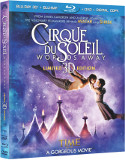 Available from Redbox this week:
Arriving day and date with video stores is the animated feature "Rise of the Guardians" (Dreamworks) on both Blu-ray and DVD, plus the drama "Smashed" (Sony, DVD) and "Cirque du Soleil: Worlds Away" (Paramount, Blu-ray and DVD), the feature version of their live performance.
Also arriving in Redbox kiosks this week: the new James Bond film "Skyfall" (MGM) and its Oscar-winning theme song (on Blu-ray and DVD), plus the hip hop martial arts movie "The Man with the Iron Fists" (Universal, Blu-ray and DVD) and the drama "The Sessions" (Fox, DVD) with John Hawkes and Helen Hunt.