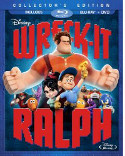 New Releases:
"Wreck-It Ralph" (Disney) takes a whole new approach to the video game movie, imagining a world where videogame characters have lives outside the game and sending one reluctant bad-guy (voiced by John C. Reilly) on an odyssey through other games to be a good guy for once. It's a colorful film, filled with witty comic bits and strong, dynamic characters, and it earned an Academy Award nomination for Best Animated Feature. Blu-ray, Blu-ray 3D, DVD, digital download, and On Demand. Read Videodrone's interview with director Rich Moore and see a clip from the film here.
"The Intouchables" (Sony), France's official entry to the Academy Awards this year (it didn't make the final five), stars Omar Sy as a brash Senegalese man who becomes caregiver to the rich, cultured, and paralyzed François Cluzet. "They generate such fun and good will… that you can almost forgive the film's breezy racial stereotyping, cheap comedy and phony-baloney attitudes toward art, culture, class, and quadriplegia," writes MSN film critic Kat Murphy. "Almost." Blu-ray, DVD, On Demand, and at Redbox.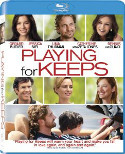 "Playing for Keeps" (Sony) is a romantic comedy starring Gerard Butler as a sidelined soccer star and co-starring Jessica Biel, Uma Thurman, and Catherine Zeta-Jones (Blu-ray, DVD, On Demand, and at Redbox), and Rebecca Hall, Bruce Willis, and Catherine Zeta-Jones (again) star in the gambling comedy "Lay the Favorite" (Anchor Bay), directed by Stephen Frears (Blu-ray, DVD, and at Redbox).
Also new this week: the remake of "Red Dawn" (2012) (Fox) with Chris Hemsworth and Josh Hutcherson and the found-footage environment horror film (Blu-ray, DVD, and On Demand) and the found-footage environment horror film "The Bay" (Lionsgate) directed by Barry Levinson (DVD).
And the direct-to-disc titles from the past month, including new films with John Cusack, Sharon Stone, Danny Glover, Dolph Lundgren and more, are profiled in the monthly B-Sides round-up.
Browse the complete New Release Rack here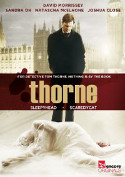 TV on Disc:
"Thorne" (Anchor Bay), a British mystery series based on the novels of Mark Billingham, stars David Morrissey as the latest tortured, brooding police detective to chase serial killers and worse in cases that are unsettling even as the darkest of British murder mysteries go. The 2010 British production played on Encore in the U.S. in 2013. Two discs on DVD. Videodrone's review is here.
"Hit & Miss" (BFS) takes the British crime drama in a very different direction: Chloë Sevigny dons a prosthetic and a Northern Ireland accent to play a transgender assassin in the midst of hitman-to-hitwoman transformation who becomes guardian to her former's lover's orphaned kids. The six-episode series ends in the middle of the story with no idea if there's a second series to come. Played in the US on the satellite channel DirecTV. Three discs on DVD.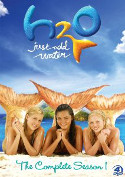 "H2O Just Add Water: The Complete Season 1" (Flatiron) is an Australian family comedy about three teenagers who are magically transformed into mermaids. Also in separate volumes are "H2O Just Add Water: The Complete Season 2" and "H2O Just Add Water: The Complete Season 3."
"The Reagan Presidency" (PBS) is a three-hour documentary on the two terms served by President Ronald Reagan, originally made for PBS. DVD.
Plus the British mini-series "Hidden" (BFS) with Philip Glenister and David Suchet and the British reality series "My Big Fat Gypsy Wedding" (New Video), both on DVD.
Flip through the TV on Disc Channel Guide here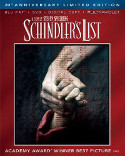 Cool and Classic:
"Schindler's List" (Universal), Steven Spielberg's labor of love drama, tells the true story of Oskar Schindler (played by Liam Neeson), the German businessman who saved the lives of over 1,000 Jews in WWII. It won seven Academy Awards, including Best Picture, Best Adapted Screenplay, and Steven Spielberg's first Oscar for Best Director, and debuts on Blu-ray in a Blu-ray+DVD Combo Pack with all the supplements of the previous DVD special edition. Videodrone's review is here, along with an exclusive clip.
"A Nightmare on Elm Street Collection" (New Line) brings all seven original "Nightmare" films out on Blu-ray (previously only the first three of the original series were released on Blu-ray). Taken as a whole (they are a varied bunch), this is the most creative and adventurous horror franchise of the slasher-movie era, and it turned Freddie Kreuger into the most perverse screen icon of his day. Five discs on Blu-ray. Videodrone's review is here.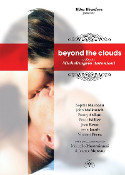 "Beyond the Clouds" (Olive), the final feature by Michelangelo Antonioni, explores the elusive nature of love, lust and sex in four brief encounters woven together with the philosophical musing of narrator and Antonioni stand-in John Malkovich. DVD only.
"College" (Kino) completes Kino's run of Buster Keaton's great independent features and shorts, all remastered from archival elements in HD. This one sends him to college, where he tries to make his name as an athlete to impress a co-ed. Blu-ray and DVD.
Also arriving on Blu-ray and DVD: Jean Renior's 1946 "Diary of a Chambermaid" (Olive), Anthony Mann's early noir "Strangers in the Night" (Olive), and a pair of French crime comedies, "The Great Spy Chase" (Olive) and "Monsieur Gangster" (Olive), both with Lino Ventura and Bernard Blier.
And debuting on Blu-ray in time for Easter is "The Nativity Story" (New Line) with Keisha Castle-Hughes and "One Night with the King" (Fox) with Tiffany Dupont and Peter O'Toole.
All of the Cool and Classic here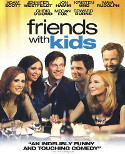 New on Netflix Instant:
"Friends with Kids" (2011) stars Jennifer Westfeldt and Adam Scott as the last two singles in their group of friends (Kristen Wiig, Maya Rudolph, Jon Hamm, Chris O'Dowd, Megan Fox, and Edward Burns), so they decide to have a baby together while dating other people.
Craig Brewer courted controversy on his debut feature "Hustle and Flow" (2005), starring Terrence Howard as a pimp who wants to be a rapper, and ramped up the controversy with "Black Snake Moan" (2007), a feverish piece of cinematic juju with Christina Ricci and Samuel L. Jackson. Both arrive on Netflix instant this week.
"Big Fish" (2003) is one of the sweetest films to come from director Tim Burton and "Nicholas Nickleby" (2002) condenses Charles Dickens' 900 page classic into a feature film with Charlie Hunnam as the lionhearted young Nicholas.
Also arriving as part of the back catalog is Michael Mann's "Manhunter" (1986), the film that introduced the world to Hannibal Lector, and "The Mask of Zorro" (1998) with Antonio Banderas and Catherine Zeta-Jones. And from Italy comes "Yesterday, Today and Tomorrow" (1963) and "Marriage, Italian Style" (1964) with Sophia Loren and Marcello Mastroianni.
Browse more Instant offerings here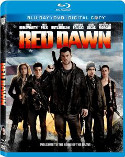 New On Demand:
The hit animated feature "Wreck-It Ralph," one of the five nominees for Best Animated Feature, is available same day as disc and digital.
Also arriving same day as disc: the romantic comedy "Playing for Keeps" with Gerard Butler and Jessica Biel, the action thriller "Red Dawn" with Chris Hemsworth and Josh Hutcherson, and the French drama "The Intouchables."
Arriving before theaters is the comedy "It's a Disaster," which milks the end of the world for laugh with David Cross and Julia Stiles, and the action film "Into the White" with David Kross and Rupert Grint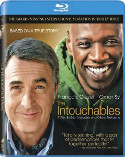 Available from Redbox this week:
Arriving day and date with video stores is the romantic comedy "Playing For Keeps" (Sony), the gambling comedy "Lay the Favorite" (Anchor Bay), the French drama "The Intouchables" (Sony), and the horror sequel "Grave Encounters 2" (Tribeca).
Also arriving in Redbox kiosks this week: the drama "A Late Quartet" (Fox) with Philip Seymour Hoffman, Christopher Walken, and Catherine Keener and the comedy "Nature Calls" (Magnolia) with Patton Oswalt and Johnny Knoxville.