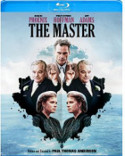 New Releases:
The first release week after the Oscars doesn't include any winners, but it does offer another kind of confluence: three films from MSN's "Top Ten Films of 2012" list arrive on disc. Paul Thomas Anderson's "The Master" (Anchor Bay), which placed third on the compilation list, boasts a fearless performance by Joaquin Phoenix, who was nominated along with co-stars Philip Seymour Hoffman and Amy Adams, and an intensely intimate direction. Blu-ray, DVD, On Demand and at Redbox. Videodrone's review is here.
I placed "Holy Motors" (Vivendi), a visionary celebration of the imaginative possibilities of cinema from Leos Carax, at the top on my personal Top Ten list. It's a film that almost defies description, a work of fantasy, comedy, music, drama, thrills, and surprising turns with every scene, but mostly there is wonder and invention and the sheer thrill of cinematic creation. Blu-ray, DVD, and On Demand. Reviewed on Videodrone here.
"How to Survive a Plague" (MPI), one of the five nominees for Best Documentary, chronicles the efforts of ACT UP. On DVD and streaming on Netflix Instant.

For another generation, this week is all about "The Twilight Saga: Breaking Dawn Part 2" (Summit), the final chapter in the supernatural romance about vampires, werewolves, and mortals. It arrives on Blu-ray and DVD on Saturday, March 2, along with "The Twilight Saga: Breaking Dawn Part 1 – Extended Edition" (Summit), which offers eight-minutes of additional footage. MSN is giving away five Blu-ray+DVD Combo edition sets of "The Twilight Saga: Breaking Dawn Parts 1 & 2." Enter here and see an exclusive clip from the disc.
Also new this week: the based-on-a-true-stor​y surf drama "Chasing Mavericks" (Fox) with Gerard Butler (Blu-ray, DVD, and On Demand) and the indie travel drama "The Loneliest Planet" (MPI), with Hani Furstenberg and Gael Garcia Bernal (DVD).
Other foreign releases this week include the contemplative "Silent Souls" (Zeitgeist) from Russia (DVD), Ann Hui's "A Simple Life" (Well Go) from Hong Kong starring Andy Lau (Blu-ray and DVD), and "Chicken with Plums" (Sony), a live-action film from "Persepolis" filmmakers Marjane Satrapi and Vincent Paronnaud (DVD and On Demand).
Browse the complete New Release Rack here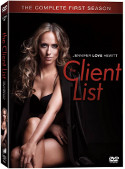 TV on Disc:
"The Client List: The Complete First Season" (Sony) is Lifetime's new series starring Jennifer Love Hewitt as a middle-class mother of two who turns to providing a little extra service to her massage customers to make ends meet after her husband walks out on the family. It's a racy melodrama with roots in real-life anxieties: a bad economy, a mortgage in danger of default, and holding a family together as a single mother. But for a show for women, it sure leans on scenes of Hewitt in lingerie. 10 episodes on three discs, DVD. Videodrone's review is here.
"Law & Order: The Twelfth Year" (Universal), the 2001-2002 season of the TV's definitive procedural war horse, adds Elisabeth Röhm to the cast as ADA Serena Southerlyn (replacing Angie Harmon). She joins Sam Waterston and Dianne Wiest (in her final season) on the "order" side of the show, while Jerry Orbach, Jesse L. Martin, and S. Epatha Merkerson handle the investigations. 24 episodes on five discs, DVD.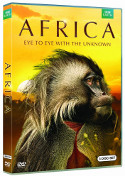 "Africa: Eye to Eye with the Unknown" (BBC) is a six-part natural history series produced by the BCC and Discovery Channel and narrated by David Attenborough. Blu-ray and DVD.
Also new is "West Point: The Complete Series" (Timeless), a late-1950s series notable for multiple scripts by Gene Roddenberry, and "Teenage Mutant Ninja Turtles: Rise of the Turtles" (Paramount) presents the first six episodes of the Nickelodeon's new animated reboot. Both DVD.
Plus box sets of "Garrow's Law: The Complete Collection" (Acorn) and "Maigret: Complete Collection" (Acorn) and the 1978 mini-series "The Prime of Miss Jean Brodie" (Acorn) with Geraldine McEwan.
Flip through the TV on Disc Channel Guide here
Cool and Classic: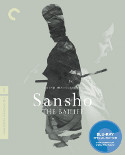 "Sansho the Bailiff" (Criterion), Kenji Mizoguchi's masterful 1954 film, follows the ordeals of the wife and children of a provincial governor after they are sold into slavery by a vindictive feudal lord. Mizoguchi is the poet laureate of Japanese cinema, gracefully exploring the battered but resilient souls in the cruel worlds of Japan's feudal past and present, and this is one of his greatest films. Previously released on DVD by Criterion, it debuts on Blu-ray in an edition with commentary and bonus interviews. Videodrone's review is here.
Also debuting on Bluy-ray is "Best in Show" (Warner), Christopher Guest's mockumentary on the personalities around a national Kennel Club dog show. With commentary and deleted scenes.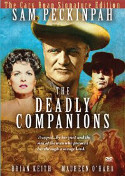 "The Deadly Companions" (VCI), the debut feature from Sam Peckinpah, finally arrives on home video in a well-mastered edition that preserves its color and widescreen image. While not perfect, this is far and away the best version of the independently-produc​ed 1960 western starring Brian Keith and Maureen O'Hara released to date. DVD only.
"Chronicle of a Summer" (Criterion), the 1961 collaboration between filmmaker-anthropolo​gist Jean Rouch and sociologist Edgar Morin, is a pioneering work of cinéma verité that documents the culture of Paris in the summer of 1960. Blu-ray and DVD, with a new documentary and new and archival interviews.
The horror, the horror: "Oasis of the Zombies" (Kino), directed by Jesus Franco, and "Zombie Lake" (Kino), directed in part by Jean Rollin, debut on Blu-ray and newly remastered DVD editions featuring the original French soundtracks as well as English dub versions. Arriving on DVD only is the 1970 horror anthology film "The House That Dripped Blood" (Hen's Tooth) from Britain's Amicus Films. Reviewed on Videodrone here.
All of the Cool and Classic here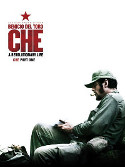 New on Netflix Instant:
Steven Soderbergh's "Che" (2008) is both two films and a single, unified work, an epic starring Benicio Del Toro as Ernesto Che Guevara, the revolutionary leader turned martyred legend and cultural icon. Netflix Instant offers both films under a single entry as separate "episodes."
"Nobody Walks" (2012), a romantic drama starring John Krasinski, Olivia Thirlby, and Rosemarie DeWitt, and the comedy "Nature Calls" (2012) with Patton Oswalt and Johnny Knoxville, arrive after recent disc releases.
New foreign films include Takashi Miike's "Hara-Kiri: Death of a Samurai" (2011) from Japan, the Spanish horror film "[REC] 3: Genesis" (2012), and the Dutch coming-of-age drama "North Sea Texas" (2011).
There's also a batch of new non-fiction films, including "The Imposter" (2012), the stranger-than-fictio​n story of a European con artist who assumes the identity of a missing Texas boy, "Bestiaire" (2012), about a safari park in Quebec, and "Side by Side" (2012), a look at filmmaking in the transition from celluloid to digital.
Browse more Instant offerings here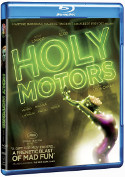 New On Demand:
"The Master" didn't take home any Oscars, but that doesn't diminish the powerhouse performances of nominees Joaquin Phoenix, Philip Seymour Hoffman, and Amy Adams, or of Paul Thomas Anderson's direction. Also arriving same day as disc is Leos Carax's visionary "Holy Motors" with Denis Lavant, the surf drama "Chasing Mavericks" with Gerard Butler, and two French films, and "Chicken With Plums" with Mathieu Amalric.
Available on Saturday, March 2, same day as Blu-ray and DVD, is "The Twilight Saga: Breaking Dawn – Part 2."
Available in advance of disc: "The Sweeney," a big-screen reboot of the seventies British cop show starring Ray Winstone and Damian Lewis, arrives On Demand in advance of American theaters, and the thrillers "6 Souls" with Julianne Moore and Jonathan Rhys Meyers and "Inescapable" with Alexander Siddig and Marisa Tomei, and the documentary "A Place at the Table" arrives same day as theaters. Available on Friday, March 1.
Also arriving in advance of theaters is the Oscar-nominated foreign language film "War Witch" from Canada and the comedy "The Brass Teapot" with Juno Temple and Michael Angarano.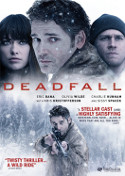 Available from Redbox this week:
"The Master" (Anchor Bay), from Paul Thomas Anderson, is on Blu-ray and DVD.
Also arriving in Redbox kiosks this week: the snow-blind crime thriller "Deadfall" (Magnolia) with Eric Bana and Olivia Wilde and the video game film "Silent Hill: Revelation" (Universal) (both Blu-ray and DVD), "The Awakening" (Universal) with Rebecca Hall and Dominic West, and the animated "Batman: The Dark Knight Returns, Part 2" (Warner).
Don't forget to check out our guide  to Oscar winners on disc and digital here.