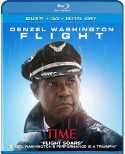 New Releases:
"Flight" (Paramount), starring Denzel Washington as a hero with a substance problem, received Oscar nomination for Washington as the alternately charmingly confident and ferociously selfish and self-destructive pilot, and for screenwriter John Gatins. The first live-action film by Robert Zemeckis is a decade is the kind of grown-up drama that the studios don't often make anymore. Blu-ray, DVD, On Demand, and at Redbox. Videodrone's review, with an interview with Oscar nominated screenwriter John Gatins,is here.
"A Late Quartet" (Fox) stars Philip Seymour Hoffman, Christopher Walken, and Catherine Keener as members of an acclaimed string quartet facing the illness and retirement of one of its members. Blu-ray, DVD, and On Demand.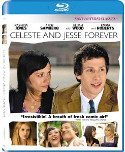 Rashida Jones co-writes and stars in "Celeste and Jesse Forever" (Sony), an indie romantic comedy about a married couple (Jones and Andy Samberg) who try to remains friends during their divorce. DVD, On Demand, and at Redbox. Not quite so romantic is "Here Comes the Boom" (Sony) with Kevin James as a high school teacher who moonlights as a mixed martial arts fighter to raise money for his school. Blu-ray, DVD, On Demand, and at Redbox.
"Alex Cross" (Summit), starring Tyler Perry (out of drag) as the police detective and profiler previously played by Morgan Freeman, is an utter train wreck of a thriller with Matthew Fox at least going for broke as a sadistic killer (Blu-ray, DVD, On Demand, and at Redbox). Much better is the snow-blind crime drama "Deadfall" (Magnolia) with Eric Bana and Olivia Wilder as sibling thieves on the run in winter snows along the north border with Canada (Blu-ray and DVD).
"Little White Lies" (MPI, Blu-ray and DVD), a kind of "Big Chill" reunion drama with Marion Cotillard, François Cluzet, and Jean Dujardin, arrives from France and new documentaries include "Side By Side" (New Video, Blu-ray and DVD) and "Paul Williams: Still Alive" (Virgil, DVD).
Browse the complete New Release Rack here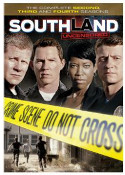 TV on Disc:
"Southland: The Complete Second, Third, and Fourth Seasons" (Warner) is a return to the gritty, human, life-on-the-streets drama of uniform cops and detectives on the LAPD. TNT picked up the show after NBC cancelled it after a brief first season and kept it going with its core cast intact and sensibility intact. This set collects all the TNT seasons of the best cop show on television. 26 episodes on six discs on DVD. Videodrone's review is here.
With the American remake now available on Netflix, the original "House of Cards Trilogy" (BBC), starring Ian Richardson as the most seductively ruthless politician you've ever had the pleasure to watch claw his way to the top (over the corpses of his rivals), get a DVD rerelease and Blu-ray debut. Reviewed on Videodrone here.
From Britain comes the sitcom "Spy: Series One" (BFS), with Darren Boyd as a bumbling single dad who is inadvertently recruited at an agent for MI-5, and the mini-series "Public Enemies" (BFS) with Anna Friel and Daniel Mays. Both DVD.
"Cougar Town: The Complete Third Season" (ABC), the final network season of the Courtney Cox sitcom, hits DVD before the fourth season debuts on TNT. And "Joseph Campbell and the Power of Myth: 25th Anniversary Edition" (Athena) gets a new edition. DVD.
Flip through the TV on Disc Channel Guide here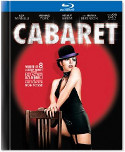 Cool and Classic:
"Cabaret: 40th Anniversary" (Warner) Bob Fosse's superb adaptation of the Broadway musical, won eight Academy Awards, including Best Director for Fosse and Best Actress for Liza Minnelli. Fosse's "divinely decadent" touch brings a garish energy to the music hall performances, all the better to counterpoint the growing power of the Nazi party seen in the margins of the story. It makes it Blu-ray debut in a new restoration, which is also used for the new DVD edition. Videodrone's review is here.
"Peter Pan: Diamond Edition" (Disney) marks the Blu-ray debut of the 1953 animated classic from Disney, which brings a sense of wonder, a dash of pixie dust, and first rate animation to J.M. Barrie's timeless fantasy of the who wouldn't grow up. Debuts on both a 2-Disc Blu-ray Combo Pack (with a bonus DVD) and a 3-Disc Blu-ray Combo Pack (with bonus DVD and digital copy). Reviewed on Videodrone here.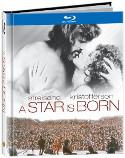 Barbra Streisand produces and headlines the 1976 "A Star Is Born" (Warner), the third version of the Hollywood classic about a rising talent in love with a self-destructing star on his way down. Debuts on Blu-ray.
"The Ballad of Narayama" (Criterion) is the original 1958 adaptation of the stories of Shichirô Fukazawa, directed by Keisuke Kinoshita. Blu-ray and DVD.
Also new on Blu-ray are the classics "How Green Was My Valley" (Fox), directed by John Ford; "Gentleman's Agreement" (Fox) with Gregory Peck, and Elia Kazan's "Wild River" (Fox) with Montgomery Clift.
On the manufacture-on-deman​d side of Fox Home Video, I review a batch of discs released over the past few months on 20th Century Fox Cinema Archives here.
All of the Cool and Classic here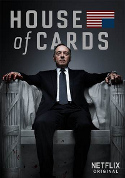 New on Netflix Instant:
"House of Cards," the second original series produced for Netflix, launched on the subscription streaming video service on Friday, February 1. David Fincher produces and directs the first two episodes of the savage political satire starring Kevin Spacey as a congressman who takes a slash and burn approach to stepping up the political ladder. It is an impressive investment — $100 million for 13 serialized hours — and as impressive a production as you'll find on the more extravagant cable shows. Videodrone's review is here.
A big new batch of movies is now available on the streaming service, including a number of popular hits and award winners that need no review from me: "Top Gun" (1986), "The Karate Kid" (1984), "Terms of Endearment" (1983), "Ordinary People" (1980), and "Love Story" (1970). Here are some film you might not be so familiar with.
James Brooks directed stars Jack Nicholson and Helen Hunt to Academy Awards in "As Good as it Gets" (1997), a romantic comedy for grown-ups.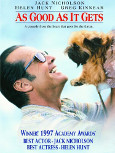 Kate Winslet and Harvey Keitel match wits and wills in "Holy Smoke" (2000), Jane Campion's libidinous stew of sex and desire and power in the outback. Michael Almereyda's "Hamlet" (2000) sets Shakespeare's poetry in a vision of glass and steel in modern New York with Ethan Hawke as the brooding and sullen Prince.
David Cronenberg's "eXistenZ" (1999), a virtual reality video game thriller, blurs the line between fantasy and reality, and "Tremors" (1990) is a lively monster movie with a spirited tongue-in-cheek attitude.
Newly available classics include the delirious "The Bride of Frankenstein" (1935) and the hard-edged British crime thriller "They Made Me a Fugitive" (1947).
Browse more Instant offerings here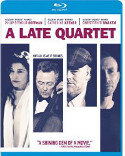 New On Demand:
The Oscar nominated "Flight" with Denzel Washington leads off a big week of new releases, including the drama "A Late Quartet" with Philip Seymour Hoffman and Christopher Walken and the comedies "Celeste and Jesse Forever" with Rashida Jones and Andy Samberg and "Here Comes the Boom" with Kevin James and Salma Hayek.
Also new is the thriller "Alex Cross" with Tyler Perry (out of drag) and Matthew Fox and the dramas "In Our Nature" and "The Playroom."
Arriving in advance of disc is the documentary "Brooklyn Castle" and on Friday, February 8 (same day as theaters) comes the horror film "Would You Rather" with Brittany Snow and Jeffrey Combs.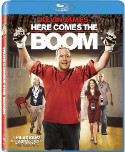 Available from Redbox this week:
Arriving day and date with video stores is the Oscar nominated "Flight" (Paramount) with Denzel Washington, along with the comedy "Here Comes the Boom" (Sony) and the thriller "Alex Cross" (Summit), all on Blu-ray and DVD. The romantic comedy "Celeste and Jesse Forever" (Sony) and "So Undercover" (Millennium) with Miley Cyrus are available on DVD.
Also arriving in Redbox kiosks this week is "The House at the End of the Street" (Fox) with Jennifer Lawrence and "Hit and Run" (Universal) with Kristen Bell and Dax Shepard, both on Blu-ray and DVD. And coming back to Redbox is the 2011 release "The Help" (Touchstone).