New Releases:
"The Expendables 2" (Lionsgate), starring Sylvester Stallone, Jason Statham, and a cast of past action icons and current B-movie figures as mercenaries for hire, is like a B-movie triple feature edited into a single movie, all firepower and mayhem with nostalgia and tough-guy quips stirred through. Videodrone's review is here.
"Bringing Up Bobby" (Monterey), the directorial debut of actress Famke Janssen, stars Milla Jovovich as an immigrant single mother and con artist who tries to carve out a better life for her American-born son (Spencer List). DVD and On Demand.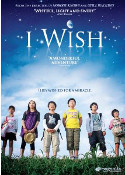 From Japan comes "I Wish" (Magnolia), the story of two brothers separated by divorce and determined to bring their parents back together. Directed by Kore-eda Hirokazu, it is as sweet and affirming and benevolent tale of childhood innocence as you'll see. On DVD and On Demand.
Also new this week: "360" (Magnolia), a globetrotting drama from director Fernando Meirelles and stars Anthony Hopkins, Jude Law, Rachel Weisz, and Ben Foster, and the documentary "Booker's Place: A Mississippi Story" (Tribeca), a second generation look at civil rights history from filmmaker Raymond De Felita. Both DVD only.
Browse the complete New Release Rack here
TV on Disc:
"Game Of Thrones: The Complete First Season Collector's Edition" (HBO) is the most lavish fantasy epic TV has ever seen, a complex, intelligent, and visually impressive production set in a medieval world of warring kingdoms, cutthroat royal families, barbarians, dragons, and some kind of ancient evil pounding at the gates. And now it comes out as a Blu-ray+DVD deluxe gift set for the holiday season. Videodrone's review is here.
Craig Stevens is TV's most debonair private-eye in "Peter Gunn: The Complete Series" (Timeless), the stylish late-fifties private eye series created by Blake Edwards. The three-season run is a veritable collection of over 100 film noir short stories, and they look superb in this set. DVD only. Reviewed on Videodrone here.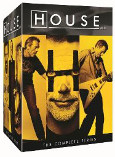 "House, M.D.: The Complete Series" (Universal) collects all eight seasons of the medical mystery series starring Hugh Laurie as the hobbling, Vicadin-popping, soap opera-addicted, rude and crude misanthrope of a diagnostician, the most insufferable and arrogant TV hero in ages. All eight seasons and 176 episodes in a single box set. DVD only. Videodrone's review is here.
"The Dust Bowl" (Paramount), the new Ken Burns documentary, arrives on Blu-ray and DVD the after its premiere on PBS.
Also new: The web series "Video Game High School: Season 1" (Rocket Jump) and the vintage holiday variety shows "Christmas with Danny Kaye" (Inception), featuring Nat King Cole and Peggy Lee, and "The Dean Martin Christmas Show" (Time Life) with 39 guest stars, including Lucille Ball and Jimmy Stewart. DVD only.
Flip through the TV on Disc Channel Guide here


Cool and Classic:
"When Horror Came To Shochiku (Eclipse Series 37)" (Criterion) collects a quartet of late 1960s sci-fi/horror oddities from the Japanese film studio Shochiku, which jumped into the genre late and produced insane movies on threadbare budgets and incoherent scripts seemingly tossed together on the fly. The bright, bizarre pulp fictions begin with the alien giant monster mash "The X from Outer Space" (1967), detours into the psychedelic wasteland of "Goke, Body Snatcher from Hell" (1968) and the black and white ghost story "The Living Skeleton" (1968) and concludes with the weird doom of "Genocide" (1968). DVD only. Videodrone's review is here.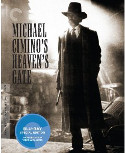 "Ramrod" (Olive) is a tough, lean, mercenary 1947 western with Joel McCrea as a principled cowhand in the middle of a brutal range war and Veronica Lake as a vengeful ranch owner. Director Andre de Toth brings a hard edge to this underrated film. Blu-ray and DVD. Reviewed on Videodrone here.
"Heaven's Gate" (Criterion), Michael Cimino's meticulously constructed epic western of the Johnson Country War, was a financial and critical flop on release in 1980, cut down by over an hour by the studio and savaged by American critics, but has been championed as a masterpiece in the years since. Criterion offers the complete 3 ½-hour director's cut plus supplements on Blu-ray and DVD.
Plus: "Zorro" (Somerville House), the 1975 spaghetti swashbuckler take on the classic story with Alain Delon as the masked hero, and "The Trap" (Olive), a gangster thriller in a rural California desert town starring Richard Widmark and Lee J. Cobb.
All of the Cool and Classic here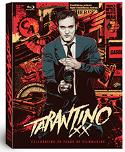 Blu-ray Debuts:
"Tarantino XX: 8-Film Collection" (Lionsgate) celebrates Quentin Tarantino's love of movies and moviemaking with all seven feature films directed by Tarantino — plus one film written by Tarantino and directed with an appreciation for his sensibility — in a single box set with two new discs of supplements. Videodrone's review is here.
"The Pete Walker Collection" (Kino) collects four films from the British horror goremeister of the 1970s: "House of Whipcord," "Schizo," "Die Screaming, Marianne," and "The Comeback," all remastered from the original negative and featuring interviews and commentary tracks.
Peruse all the new Blu-rays here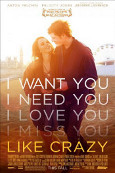 New on Netflix Instant:
"Like Crazy" (2011) is an American indie drama of young love meeting insurmountable obstacles, starring Anton Yelchin, Felicity Jones, and an on-the-verge-of-star​​dom Jennifer Lawrence.
Not as acclaimed is "Casa de mi Padre" (2012), a parody of Mexican telenovellas and melodramas starring Will Ferrell (speaking entirely in poorly-accented Spanish), Gael García Bernal, and Diego Luna.
"Re-Animator" (1985), Stuart Gordon's cult horror classic from the gory eighties, is a mix of metaphysics, medicine, zombies, and "Frankenstein" loosely adapted from H.P. Lovecraft's "Herbert West: Re-Animator."
It's a small week for new arrivals, so we also take stock of films that will be expiring at the end of the month on Netflix, so see them while you can. The list includes "Harry Brown" (2009) with Michael Caine, Clint Eastwood's World War II drama "Letters From Iwo Jima" (2006), the great 1975 "Dog Day Afternoon" with Al Pacino, the undercover drama "Donnie Brasco" (1997) with Pacino and Johnny Depp, and the cult comedy "The Big Lebowski" (1998) with Jeff Bridges, just to name a few.
Browse more Instant offerings here
New On Demand:
"The Expendables 2" with Stallone and company and the indie comic drama "Bringing Up Bobby" with Milla Jovovich arrive same day as disc.
Arriving On Demand before theaters is "The Fitzgerald Family Christmas" with Edward Burns and Connie Britton. And available before disc is the comedy "For a Good Time, Call… " with Lauren Anne Miller and Ari Graynor" and the documentary "Wild Horse, Wild Ride."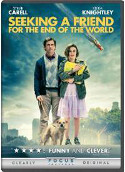 Available from Redbox this week:
The action hero hall of fame movie "The Expendables 2" (Lionsgate), starring Sylvester Stallone and friends, arrives same day as stores.
Also arriving in Redbox kiosks this week: the comedies "Seeking a Friend for the End of the World" (Universal) with Steve Carrell and Keira Knightly and "2 Days in New York" (Magnolia) starring Julie Delpy and Chris Rock, the historical confabulation "Abraham Lincoln: Vampire Hunter" (Fox), and the extreme stunt reality-film "Nitro Circus: The Movie" (Arc).
Redbox DVD flashback this week is Drew Barrymore's directorial debut "Whip It" (Fox) and making a holiday appearance is Robert Zemeckis' motion-capture CGI "A Christmas Carol" (Disney) with Jim Carrey.