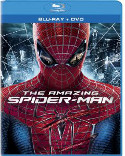 New Releases:
"The Amazing Spider-Man" (Sony), the reboot of the web-slinging superhero franchise coming a mere five years after the last Spidey-film, stars Andrew Garfield as Peter Parker and Emma Stone as Gwen Stacy and their bubbly personalities help buoy this second run through the origin story rehash, but otherwise this new start from director Marc Webb is bouncy and energetic and weightless. Swings onto Blu-ray, Blu-ray 3D, DVD, and On Demand on Friday, November 9, when it will also be available at Redbox. Videodrone's review is here.
"Arthur Christmas" (Sony), last year's seasonal animated adventure, comes to Blu-ray, Blu-ray 3D, and DVD in time for Christmas (and for that matter Thanksgiving) 2012. Created by Aardman Animation (of "Wallace & Gromit" fame), it sends three generations of Clauses on a mission to make sure no child is left behind on Christmas morning. Also On Demand and at Redbox. Reviewed on Videodrone here.
In "Your Sister's Sister" (IFC), Mark Duplass, Emily Blunt, and Rosemarie DeWitt converge on a vacation cabin and end up in a complicated (but not insurmountable) tangle of relationships. Lynn Shelton writes and directs the semi-improvised indie comic-drama. Blu-ray and DVD.
"Fire With Fire" (Lionsgate) would normally be saved for the monthly B-sides round-up but for it's a-list cast: Josh Duhamel (who gets top billing), Bruce Willis, Rosario Dawson, and Vincent D'Onofrio. Blu-ray and DVD.
"Even the Rain" (Image), a drama of real-life activism in Bolivia, and the Spanish horror film "[Rec] 3: Genesis" (Sony) lead off the foreign releases this week.
And on the non-fiction front is "Khodorkovsky" (Kino Lorber), about the notorious arrest and conviction of Mikhail Khodorkovksy, the richest man in Russia, and "Ben Lee: Catch My Disease" (Strand), a profile of the Australian singer-songwriter.
And don't forget to check out the direct-to-disc releases in the B-Sides Roundup.
Browse the complete New Release Rack here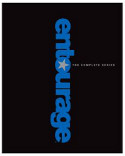 TV on Disc:
"Entourage: The Complete Series" (HBO) collects all eight seasons of adventures in show business culture with fun-loving Hollywood star Vincent Chase (Adrian Grenier), super-agent Ari Gold (Jeremy Piven), and all the pals around them. On Blu-ray (including the HD debut of seasons 1-5) and DVD. Videodrone's review is here.
"Wolf Lake: The Complete Series" (eOne), a supernatural melodrama of a werewolf pack living in a rural Washington State town and a human cop (Lou Diamond Philips) getting close their secret, arrived on TV between "Buffy the Vampire Slayer" and the current revival in fantasy / horror TV. Only nine episodes were produced but it clearly looks forward to shows like "The Vampire Diaries" and "Teen Wolf." DVD only. Reviewed on Videodrone here.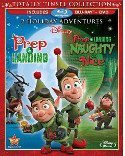 "Prep and Landing/Naughty vs. Nice" (Disney) pairs up two Emmy-winning animated holiday specials about Santa's little helpers, along with bonus animated shorts, on Blu-ray and DVD. "Sesame Street: Old School Vol. 3, 1979-1984" (Warner) features five complete programs (one from each season) plus bonus sketches and supplements, on two discs. DVD only.
Speaking of old school, there's "The Life and Times of Grizzly Adams: Season One" (Timeless), the 1970s family wilderness adventure show with Dan Haggerty as a mountain man. Meanwhile "Aim High: The Complete First Season" (Warner) is completely contemporary, a teen spy series produced for the web.
Also new this week: "Call the Midwife: Season One" (BBC), the British series which just finished its American run on "Masterpiece Classic" (DVD only), and the documentary "Dinotasia" (Flatiron), originally made for Discovery Channel.
Flip through the TV on Disc Channel Guide here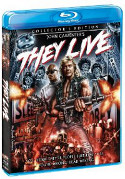 Cool and Classic:
"They Live: Collector's Edition" (Shout! Factory), John Carpenter's skewed invasion movie, is witty and weird and unexpectedly political, in a B-movie sort of way. In this insidious invasion, the aliens are interstellar "free enterprisers" who preach the gospel of unregulated capitalism while treating Earth as a third world colony and controlling the masses through subliminal messages, media control, and consumerism, and our hero is a two-fisted blue-collar everyman (Roddy Piper) who takes on the 1% who rig the game. Blu-ray and DVD, with supplements. Videodrone's review is here.
"Die Nibelungen" (Kino) is the original fantasy epic, a magnificent silent spectacle based on the same German myth that inspired Wagner's "Ring" cycle, a blood and thunder tragedy of warrior princes and dragons, brotherhood and betrayal, and a vengeance that devours all in its conflagration. Newly restored, it arrives in near-definitive form on Blu-ray and DVD. "Fritz Lang: The Early Works" (Kino) offers a companion piece to "Die Nibelungen" with the respective disc debuts of "Harakiri" (1919), "The Wandering Shadow" (1920), and "Four Around the Woman" (1921) in a three-disc set. DVD only.Reviewed on Videodrone here.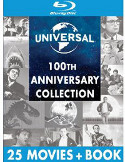 "Universal 100th Anniversary Collection Limited Edition" (Universal) collects 25 landmark films from Universal studios, popular hits and critically acclaimed pictures both from 1930 (Academy Award-winning Best Picture "All Quiet On the Western Front") to 2010 (the animated "Despicable Me"), plus a disc of supplements and vintage shorts and a CD with soundtrack excerpts. Blu-ray and DVD.
"The Paradise Lost Trilogy Collector's Edition" (HBO) collects all three documentaries by Joe Berlinger and Bruce Sinofsky chronicling the ordeal of three teenagers convicted for the murders of three eight-year-old boys in West Memphis, Arkansas on dubious evidence. DVD only.
"What Happened to Kerouac? Collector's Edition" (Shout! Factory) presents the 1986 documentary in an edition with new supplements, and "Cut to the Chase: The Charley Chase Collection" (Milestone) presents 16 comedy shorts from the great silent movie comedian.
All of the Cool and Classic here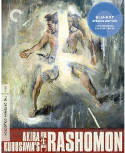 Blu-ray Debuts:
"Rashomon" (Criterion) won the Golden Lion at Venice and the Oscar for Best Foreign Film and elevated director Akira Kurosawa to the international stage. Previously on DVD from Criterion, it's remastered from a new digital restoration and features new supplements. Reviewed on Videodrone here.
"Sunset Boulevard" (Paramount), directed by Billy Wilder and starring Gloria Swanson as a delusional former silent movie queen, is the blackest of Hollywood's self portraits, an old dark house of a ghost story inhabited by the living shadows of its discarded stars and narrated by a dead man (William Holden). Hooray for Hollywood! Videodrone's review is here.
"Mary Pickford Rags & Riches Collection" (Milestone) collects three features from the silent movie superstar (including the magnificent "Sparrows" from 1962) and more in the Blu-ray debut for America's original big screen sweetheart.
"The Muppet Christmas Carol" (Disney) features Michael Caine as Ebenezer Scrooge, the sole human in this Muppet version of the Charles Dickens classic. And "Patton" (Fox) is a newly remastered edition of the Oscar-winning drama, correcting the previous Blu-ray edition that was roundly criticized for poor mastering.
Peruse all the new Blu-rays here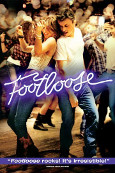 New on Netflix Instant:
"Footloose" (2011), the updated remake of the innocent 1984 hit of music and dancing rebellion in a small town, and the 2012 cable miniseries "Coma," another remake, this one a medical conspiracy thriller, are on streaming soon after their respective disc releases.
Reaching back farther, Steven Soderberg's "Out of Sight" (1998), starring George Clooney and Jennifer Lopez, is a sexy, stylish romance wrapped in a pulp caper film and one of the most entertaining thrillers of the last two decades.
"Bloody Sunday" (2002), a dramatization the real-life events that left 13 Irish protesters dead, killed by British soldiers, during a protest march, was the breakthrough film for "Bourne" director Paul Greengrass.
And a few cult favorites: the eccentric black comedy "Harold and Maude" (1971) from Hal Ashby (with songs by Cat Stevens), the affectionate shaggy dog story "Bottle Rocket" (1996) from director Wes Anderson and star/co-writer Owen Wilson, and Sam Raimi's "The Evil Dead" (1981), one of the most entertaining and resourceful low budget horror films ever made.
Browse more Instant offerings here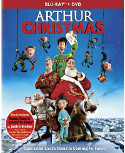 New On Demand:
"The Amazing Spider-Man" is available on Friday, November 9, same day as disc. Available on the more traditional Tuesday street date, same day as disc, is the animated holiday adventure "Arthur Christmas" from Britain's Aardman studio.
Also available: the thriller "Deadfall" and the comedy "Lay the Favorite" arrive before theaters and the horror film "The Bay" from director Barry Levinson is available simultaneous with theaters.
Available from Redbox this week:
Arriving day and date with video stores is "The Amazing Spider-Man" (Sony), which will be available on Friday, November 9. On the traditional Tuesday street date comes the animated adventure "Arthur Christmas" (Sony), on both Blu-ray and DVD, the indie comic drama "Your Sister's Sister" (IFC), and "Even the Rain" (Image) and "[Rec] 3: Genesis" (Sony), both from Spain and on DVD only.
Also arriving in Redbox kiosks this week: "Prometheus" (Fox), Ridley Scott's return to the "Alien" universe (reviewed on Videodrone here), and "The Raven" (Fox) with John Cusak (reviewed here).
And from the direct-to-disc rack comes "Maximum Conviction" (Anchor Bay) with Steven Seagal and Steve Austin, and the horror film "Werewolf: The Beast Among Us" (Universal).