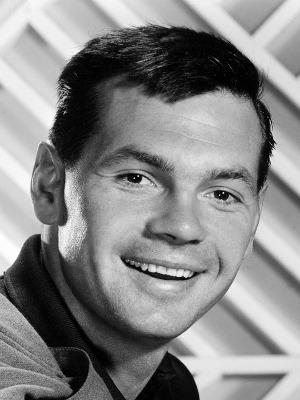 Gary Lockwood isn't a name that your average filmgoer might remember, but to film buffs and genre fans, he is legendary. He was the astronaut "murdered" by HAL 9000 in Stanley Kubrick's "2001: A Space Odyssey" and played Lt. Cmdr. Gary Mitchell, an officer given god-like powers, in "Where No Man Has Gone Before," the second pilot that Gene Roddenberry made for "Star Trek" ("The one that got it sold," as Lockwood puts it). He's been retired for fifteen years now but spoke to Videodrone in support of the home video debut of his 1963 TV series "The Lieutenant," the show that made him a leading man for the first time. It was also the first series created by Gene Roddenberry and Lockwood talks about Roddenberry, Kubrick, how his start acting career sprung from a stunt gig, and his favorite movies (hint: one of them is in the new Sight and Sound poll of the Best Films Ever Made).
What are you watching?
I'm not a person who has a lot of DVDs. I have maybe four or five. I have "Kill Bill 1" and "2," "2001," "Blade Runner," and "The Bridge on the River Kwai." I really enjoyed "No Country for Old Men" a few years back. I grew up on a ranch and going to the movies was salvation.
"The Lieutenant" was not your first TV show.
Yeah, I did a show called "Follow the Sun" where I played a young newspaper reporter, back in the days when you did 40 shows in one year.
How did you get the lead in "The Lieutenant"?
Basically they just invited me to come to the studio. They sought me out. I didn't audition for it. I think it was body type. I always tell people this and it gets boring for them to hear it, but most of the time you're making a movie or television show, you're shooting reactions, and if you have a character that looks like what he should be, then your story moves forward. And I think there's something to typecasting.
How did you  get your start acting?
I went to see about doubling an actor in a movie called "The Tall Story" (1960) starring Jane Fonda and Tony Perkins [as a college basketball player] and my legs were much too big. Tony Perkins had pencil legs and I had powerful legs, so the director [Joshua Logan] turned to the technical director and said "This guy looks like he could be Slavic," and I am Polish and German. So the director turned to me and said, "Have you ever done any acting?" I said "No," but I'd always been a bit of a character. I was a quarterback and I happened to be an art and English major — there were only two of us on the football team in that department — and so I had been reading all my life, and acting was really kind of a piece of cake. He asked me if I could use a Russian accent and they gave me some sides [lines] and the next day I came back and read them and I sounded like a Russian. So I started acting.