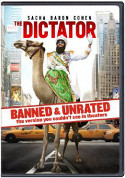 New Releases:
"The Dictator: Banned and Unrated" (Paramount) is a Sacha Baron Cohen comedy without the mock-documentary stuntwork of "Borat." Which means the gleefully outrageous bad taste and wild exaggerations are pushed to even more cartoonish extremes. Blu-ray, DVD, On Demand, and at Redbox. Videodrone's review is here.
"A Separation" (Sony) is the first Iranian to win the Academy Award for Best Foreign Language Film, and this powerful film deserved it. Reviewed on Videodrone here.
Jack Black is "Bernie" (Millennium) in the stranger-than-fictio​​ n true crime story directed as a black comedy by Richard Linklater. Shirley Maclaine and Matthew McConaughey co-star. Blu-ray, DVD, On Demand and at Redbox.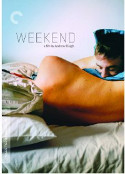 "Weekend" (Criterion), the break-out film from British writer / director Andrew Haigh, charts the evolution of a romance over a weekend and earned almost universally rave reviews. Blu-ray and DVD.
"Virginia" (eOne), the directorial debut of Oscar-winning screenwriter Dustin Lance Black, stars Ed Harris and Jennifer Connelly. DVD only.
And on the non-fiction side is "Chimpanzee" (Disney), from the Disneynature line of big screen wildlife documentaries. Both on Blu-ray, DVD, and On Demand.
Browse the complete New Release Rack here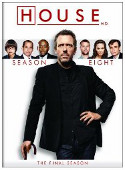 TV on Disc:
"House: Season Eight" (Universal) opens with Dr. Gregory House (Hugh Laurie), TV's most famous misanthrope medical genius, serving time behind bars before returning to action (on parole, of course) with a new team, new diagnoses, and one case he can't solve by wit alone: best friend Dr. Wilson (Robert Sean Leonard) is dying of cancer. It's the final season of the series and the valedictory lap brings back a lot of familiar faces from past season, including a few dead ones. 22 episodes on five discs on Blu-ray and DVD. Videodrone's review is here.
"Revenge: The Complete First Season" (ABC), a juicy nighttime soap opera of the rich and beautiful in the Hamptons and a ferocious scheme of righteous vengeance, was one of the success stories of the 2011-2012 TV season, thanks to the gleeful bad behavior and queen bee control by Madeleine Stowe. DVD only, 22 episodes on five discs. Reviewed in Videodrone here.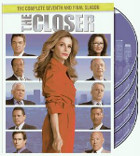 "The Closer: The Complete Seventh and Final Season" (Warner) is haunted by two old cases, one involving a suspected rapist (Billy Burke) they could not convict, the other revolving around the actions of Deputy Chief Brenda Johnson (Kyra Sedgwick) that resulted in the death of a suspect. You can also see the spinoff, "Major Crimes" with Mary McDonnell, being concocted in the final episodes. DVD only, 21 episodes on five discs. Review on Videodrone here.
"NCIS: The Ninth Season" (Paramount) and "NCIS: Los Angeles – The Third Season" (Paramount) make a match set of military-based procedurals, with the old-school, east Coast comfort food of the original "NCIS" headed by Mark Harmon contrasted with the sun-bright color and high-energy action of the younger, buffer "Los Angeles" spin-off. Both DVD only.
Plus: "Planet Dinosaur" (BBC), the six-part British documentary series on prehistoric life, and "Tiny Toons Adventures: How I Spent My Vacation" (Warner), the 1992 direct-to-video spin-off from the animated series.
Flip through the TV on Disc Channel Guide her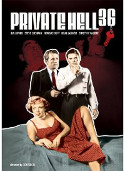 Cool and Classic:
"Private Hell 36" (Olive) is the second screen teaming of Ida Lupino and Howard Duff, who got married between their first and second team-ups, in a low-budget film noir directed Don Siegel. Blu-ray and DVD. Videodrone's review is here.
"Captain Carey U.S.A." (Olive), starring Alan Ladd as a former American intelligence operative in World War II who returns to Italy to find a traitor, also has a noir flavor with a continental lilt. Blu-ray and DVD.
"My Son John" (Olive) is one of the oddest American answers to the Cold War, a drama about a conservative couple (Helen Hayes and Dean Jagger) informed that their propaganda-spouting intellectual son (Robert Walker) may a commie! Blu-ray and DVD.
The MOD Movies spotlight catches pre-code fun from Columbia and fifties thrillers from Universal: "Columbia Pictures Pre-Code Collection" (TCM Archive) and "Women in Danger: 1950s Thrillers" (TCM Archive). Videodrone's review is here.
Also new: Saul Landau's 1969 documentary "Fidel" (Cinema Libre, DVD only) and "Thinner" (Olive), the 1996 Stephen King horror (Blu-ray and DVD).
All of the Cool and Classic here

Blu-ray Debuts:
"Good Will Hunting: 15th Anniversary Edition" (Lionsgate) earned Oscars for Matt Damon and Ben Affleck's original screenplay and the supporting performance by Robin Williams, but give credit to director Gus Van Sant for putting all the pieces of this character drama together. The Blu-ray debut comes with a new retrospective documentary. Reviewed on Videodrone here.
"Pocahontas / Pocahontas II: Journey to a New World" (Disney) presents the 1995 original, one of the studio's most underrated animated features in Disney revival ("Pocahontas" came out the same year as Pixar's "Toy Story"), along with the direct-to-video sequel.
"The Aristocats" (Disney) and "The Rescuers: 35th Anniversary Edition / The Rescuers Down Under" (Disney) present Disney animation in the seventies, past their golden age but still making bright, bouncy, fun family features while keeping their style of animation alive.
Also new this week: the more recent animated feature "The Tigger Movie" (Disney) and the direct-to-video "Lady and the Tramp II: Scamp's Adventure" (Disney).
Peruse all the new Blu-rays here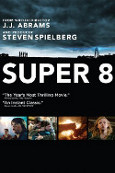 New on Netflix Instant:
"Super 8" (2011) is a J.J. Abrams film with the DNA of a Steven Spielberg tale: creative kids, a love of movies, an alien visitor, a military conspiracy. mystery, wonder and adventure from the perspective of a child. He tends to lose the kids in the pyrotechnics, but he sure gets some good performances from them.
"Omagh" (2004), a compelling dramatization of the vicious 1998 bombing of the Northern Ireland town of Omagh, was co-written and produced by Paul Greengrass and is directed by Peter Travis in the restless, intimate docu-realist style of Greengrass' earlier British films.
"Glengarry Glen Ross" (1992), which I like to call David Mamet's "Death of a @#%&* Salesman," stars Al Pacino, Jack Lemmon, Alec Baldwin, and Mamet's short, sharp shocks of brutal dialogue.
"The Turin Horse" (2011) is a somber, austere drama from Bela Tarr, and it couldn't be more different than "Piranha" (2010), the garishly, gleefully exploitative remake of the drive-in classic.
Instant TV includes the new FX comedy "Wilfred: Season 1" (2011) with Elijah Wood and "Doc Martin: Seasons 2-4" (2005-2009), which joins the already-available first season of the British comic drama.
Browse more Instant offerings here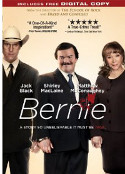 Arriving same day as disc is "The Dictator (Unrated)" (Paramount), New On Demand
"Bernie" (Millennium), the documentary "Chimpanzee" (Disney), and the Oscar-winning foreign film "A Separation" (Sony). Also arriving this week is "Dr. Seuss' The Lorax" (available in 3D from participating systems).
Arriving On Demand before DVD is "Side by Side," a new documentary on the impact of digital cinema produced and narrated by Keanu Reeves. Reviews here.
And on Friday, August 24, the medieval adventure fantasy "Solomon Kane" with James Purefoy and Pete Postlethwaite arrives a month in advance of its theatrical release.
Available from Redbox this week:
Day and date with video stores: the Sacha Baron Cohen comedy "The Dictator: Banned and Unrated" (Paramount), the black comedy "Bernie" (Millennium), the Oscar-winning "A Separation" (Sony), and the crime films "One in the Chamber" (Anchor Bay) and "Freelancers" (Lionsgate).
Also arriving in Redbox kiosks this week is the horror film "Silent House" (Universal).