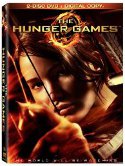 New Releases:
"The Hunger Games" (Lionsgate), the first blockbuster of 2012 and the latest young adult franchise to hit it big, debuts on Blu-ray and DVD on Saturday, August 18 (the first copies go on sale at 12:01 am at select stores). Also available on that date On Demand and Digital Download, and available at Redbox. Videodrone's review is here.
"The Raid: Redemption" (Sony), set almost entirely in an apartment building in the slums of Jakarta, is extreme action film from Indonesia that has earned s well-deserved reputation as one of the fiercest, most brutal crime thrillers around. Blu-ray, DVD, and On Demand, available at Redbox. Reviewed on Videodrone here.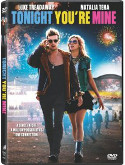 "Kill List" (IFC) is a British hit-man thriller that swerves into a jangly horror film that MSN film critic Glenn Kenny describes as "harrowing, inventive, disturbing and shudderingly brisk." Blu-ray and DVD.
"Tonight You're Mine" (Sony) is a romantic comedy shot on location in the midst of the chaos and craziness of a real-life music festival. DVD only.
Also new this week: "Juan of the Dead" (eOne), the first zombie film from Cuba, and the documentaries "Inventing Our Life: The Kibbutz Experiment" (First Run) and "Paradise Lost 3: Purgatory" (HBO). All DVD only.
Browse the complete New Release Rack here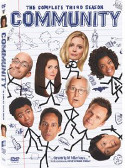 TV on Disc:
"Community: The Complete Third Season" (Sony) may be remembered as the season that this fan-favorite sitcom really gelled as the most clever comedy on TV. It will surely be celebrated as the last season with its brilliant creator/producer Dan Harmon at the helm. 22 episodes and loads of extras on three discs. DVD only. Videodrone's review is here.
"Dexter: The Sixth Season" (Paramount) pits everyone's favorite serial-killer hero (Michael C. Hall) against religious psycho "Doomsday Killer" tag-team of Edward James Olmos and Colin Hanks. 12 episodes plus supplements, Blu-ray and DVD. Reviewed on Videodrone here.
"Glee: The Complete Third Season" (Fox) takes the kids of New Directions to Nationals, with tributes to "West Side Story," "Saturday Night Fever," and Michael Jackson along the way. 22 episodes on Blu-ray and DVD.
"The Forsyte Saga Collection" (Acorn), the complete British miniseries based on John Galsworthy's novel cycle and starring Damiam Lewis and Gina McKee, is collected in a new DVD box set.
Also new this week: "Exile" (BFS), a 2011 British mini-series with Jim Broadbent and John Simm, and "Lake Effects" (Anchor Bay), a TV Movie starring Scottie Thomson, Madeline Zima, and Jane Seymour as family reunited by a funeral. Both DVD only.
Flip through the TV on Disc Channel Guide here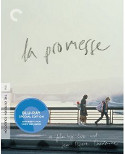 Cool and Classic:
"La Promesse" (Criterion) and "Rosetta" (Criterion), the breakthrough films from Belgian directors Luc and Jean-Pierre Dardenne, are a one-two punch of socially-engaged cinema, made with a documentary directness and a tough-love compassion. They make their respective Criterion debuts on Blu-ray and DVD with all-new supplements. Both reviewed on Videodrone here.
"Les Vampires" (Kino), Louis Feuillade's mad serialized tale of a master criminal organization that robs, kidnaps, and murders their way through Parisian society, is a strange and wonderful masterpiece of 1914 cinema. Remastered for Blu-ray and DVD. Videodrone's review is here.
"Korczak" (Kino), Andrzej Wajda's drama about the fiercely Polish activist for children's rights who refused to abandon his orphans when the Nazis invaded, is one of the unsung classics of Holocaust cinema. Blu-ray and DVD.
All of the Cool and Classic here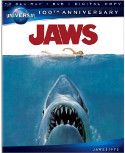 "Jaws" (Universal), Steven Spielberg's meticulously directed, tension filled thrill machine, is the original modern summer blockbuster. It's still one of the best, an elemental monster movie as well-tooled thriller invading the comfort zone of the suburban summer vacation. Videodrone's review is here.
"The Royal Tenenbaums" (Criterion), the wry ensemble comedy from Wes Anderson starring Gwyneth Paltrow, Ben Stiller, Luke Wilson, Owen Wilson, Anjelica Huston, Gene Hackman, Danny Glover, and Bill Murray, joins Criterion's collection of Anderson on Blu-ray.
"Bye Bye Birdie" (Twilight Time) is the bright 1963 film version of the Broadway musical starring Ann-Margret as a teenager swooning over an Elvis-like rock star drafted into the army.
Also new this week: "High Time" (Twilight Time), starring Bing Crosby as a middle-aged tycoon who goes back to college, and "Stallone Collector's Set" (Lionsgate), which collects three previously-released discs in a single case: "First Blood" (1982), "Lock Up" (1989), and  "Cop Land" (1997).
Peruse all the new Blu-rays here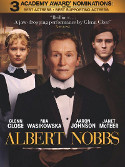 New on Netflix Instant:
"Albert Nobbs" (2011) earned Oscar nominations for Glenn Close and Janet McTeer for playing women living their lives as men to get better jobs in Victorian-era  Ireland.
"Drugstore Cowboy" (1989), Gus Van Sant's breakthrough film, is a marvelous tale of gypsy drug addicts, show with low-key style and hallucinatory imagery.
From overseas comes the German drama "Downfall" (2004), with Bruno Ganz as Adolph Hitler in the final days of the Third Reich, and the Hong Kong biographical drama / martial arts showcase "Ip Man" (2008) with Donnie Yen as the legendary teacher and grandmaster of Wing Chun.
For your comedy fix, there's Frank Capra's classic "Arsenic and Old Lace" (1944), the cheeky "Monty Python's The Meaning of Life" (1983), and "Cannibal! The Musical" (1996), the first feature by "South Park" mastermind Trey Parker.
Instant TV: "Queer as Folk: Series 1" (1999) presents the original groundbreaking British series created by Russell T. Davies. Also from Britain comes "Midsomer Murders: Series 13" (2010) and "Blue Murder: Series 3-5" (2006-2009)
Browse more Instant offerings here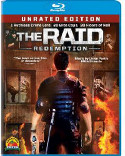 New On Demand
"The Hunger Games" will be available Saturday, August 18, same day as Blu-ray and DVD.
Arriving on the traditional Tuesday street date (same as DVD) is the shaggy romantic comedy "Tonight You're Mine" and the brutal, bravura Indonesian action thriller "The Raid: Redemption." Available in advance of DVD is the family movie "Red Dog."
Available from Redbox this week:
"The Hunger Games" will arrive in kiosks on Saturday, August 18, same days as Blu-ray and DVD. Arriving day and date with video stores on Tuesday. August 14 is "Tonight You're Mine" (Sony) and "The Raid: Redemption" (Sony) Blu-ray and DVD
Also arriving in Redbox kiosks this week: The Farrelly Bros.' modern revival of "The Three Stooges" (Fox) (on Blu-ray and DVD) and the Mel Gibson prison film "Get the Gringo" (Fox).