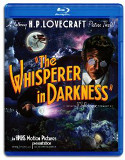 New Releases:
"The Whisperer in Darkness" (Microcinema) adapts the H.P. Lovecraft story in the manner of an early thirties gothic horror, in black and white and with a handsome period style that embraces a steampunk fantasy aesthetic. Blu-ray and DVD. Videodrone's review is here.
"We Are the Party" (XLrator) is a hip hop high school drama with a message from Mario Van Peebles, who casts his kids alongside stars like Michael Jai White, Tiny Lister, and Snoop Dog. MSN film critic James Rocchi appreciates that it treats kids "with intelligence and respect." Blu-ray and DVD.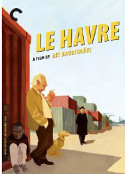 "LOL" (Lionsgate), starring Miley Cyrus as a teenage girl in the social media era, disappeared from theaters almost as quickly as it arrived. Blu-ray, DVD, digital download, and On Demand.
"Detention" (Sony) is a high school slasher film as black comedy with Josh Hutcherson and Dane Cook. Blu-ray, DVD, and On Demand. MSN is also giving away a "Detention" prize pack; details here.
Imports this week include Aki Kaurismäki's "Le Havre" (Criterion), a sweet, dryly funny, and warmly human drama about a runaway African boy in the French port city of Le Havre and the folks who band together to look after him (reviewed on Videodrone here), and Rafi Pitts "The Hunter" (Olive) from Iran. And "Last Days Here" (Sundance Selects) is a documentary on underground music icon Bobby Liebling.
Browse the complete New Release Rack here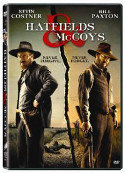 TV on Disc:
"Hatfields & McCoys" (Sony), starring Kevin Costner and Bill Paxton, is the most ambitious program yet made for The History Channel, a three-part mini-series that humanizes the notorious story with engaging drama while remaining true to the history. It's also their most watched program ever. Blu-ray and DVD. Videodrone's review is here.
"Misfits: Season One" (BBC), a British series about a group of troubled teens imbued with super powers after a freak electrical storm, is less a superhero show than a young adult drama with kids trying to deal with private demons in addition to very public threats: they're not the only ones changed in the storm. DVD only. Reviewed on Videoedrone here.
"Melrose Place: The Seventh and Final Season, Vols. 1 & 2" (Paramount) brings the splashy, sexy nighttime soap from the nineties to its finale. "Federal Men" (Film Chest), originally known as "Treasury Men in Action," features 16 episodes from the true-crime drama of the 1950s. Both DVD only.
"The Weight of the Nation" (HBO) presents the complete documentary series looking at the obesity epidemic in the U.S. and "The Costume Drama Classic Collection" (Acorn) boxes up previously-released period pieces from British TV with the documentary series "The Story of the Costume Drama." Both DVD only.
Flip through the TV on Disc Channel Guide here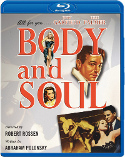 Cool and Classic:
John Garfield was at the height of his fame and his talent when he made "Body and Soul" (Olive), one of the great boxing dramas and arguably the definitive boxing noir of talent and drive corrupted, and "Force of Evil" (Olive), a more quietly subversive and corrosive film noir of family, business, and brutal competition. Both debut on Blu-ray and get newly-remastered DVD releases this week. Videodrone's review is here.
"Mystery Science Theatre 3000: XXIV" (Shout! Factory) goes full-bore sci-fi and fantasy in this collection, heckling through "Fugitive Alien" and "Star Force: Fugitive Alien II" (both cobbled together from a Japanese TV series), "The Sword and Dragon," and "Samson vs. the Vampire Women." (a Mexican wrestling film dubbed for the American market). DVD only.
"Waves of Lust" (Raro Video) from Italy has been described as Ruggero Deodato's brutal take on "Knife in the Water." DVD only.
New to the manufacture-on-deman​​d business is the 20th Century Fox Cinema Archive. Here's an overview their first wave of releases with reviews of "Suez," "Diplomatic Courier" and more.
And also check out the July B-sides roundup of direct-to-disc, made-for-cable, and fallen-through-the-c​​racks genre films, including the vampire film "Midnight Son" (Image), revenge movie throwbacks "Cherry Bomb" (Well Go) and "The Girl From the Naked Eye" (Naedomi), and Randy Couture in "Hijacked" (Anchor Bay). Complete rundown here.
All of the Cool and Classic here

Blu-ray Debuts:
Jean Renoir's "La Grande Illusion" (Lionsgate) is ostensibly an prison camp escape adventure set in World War I Germany, but it's really a drama of class, country, and cultural identity in the shadow of World War II. The Blu-ray debut comes from a StudioCanal restoration. Videodrone's review is here.
"Total Recall" (Lionsgate), the original take with Arnold Schwarzenegger, gets a new "Director Approved" Blu-ray release (this one branded the "Mind-Bending Edition") in advance of the remake with Colin Farrell.
"Forever Marilyn Collection" Blu-ray (Fox) features the debut of five Marilyn Monroe films, both individually and in a box set: "How to Marry A Millionaire," "Gentlemen Prefer Blondes," "Seven Year Itch," "There's No Business Like Show Business," and "River of No Return." The box set also includes previously-released "The Misfits" and "Some Like It Hot."
Peruse all the new Blu-rays here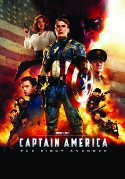 New on Netflix Instant:
"Captain America: The First Avenger" (Paramount) is an old-fashioned piece of two-fisted comic-book heroism with a patina of nostalgia and World War II patriotism and an effectively earnest performance by Chris Evans.
"Hell on Wheels: Season 1" (2011), which turns the building of the transcontinental railway into forge that created the new America in the aftermath of the Civil War, cable style, pulls in to the Netflix station in anticipation of the second season debut on AMC this summer.
"Extract" (2009), the third live-action feature from Mike Judge, finds humor in the workplace with Jason Bateman trying to run a small business, and Billy Wilder's witty "The Private Life of Sherlock Holmes" (1970) caught the Sherlock Holmes revisionism long before the current wave took hold.
On the import front, there's the surreal social satire/skewed family comedy "Dogtooth" (2009) from Greece, "In the Land of Blood and Honey" (2011) directed by Angelina Jolie in Bosnia, and "Bullhead" (2011) from The Netherlands.
Browse more Instant offerings here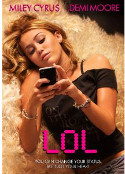 New On Demand
"LOL" (Lionsgate) with Miley Cyrus and "Detention" (Sony) with Josh Hutcherson and Dane Cook.
Available from Redbox this week:
This week Redbox gets an advance exclusive: "Piranha DD" (Anchor Bay) is available on Blu-ray and DVD a month before you can it anywhere else. Reviews here.
Arriving same day is "LOL" (Lionsgate) and "We Are the Party" (XLrator), the horror films "Detention" (Sony) and "ATM" (MPI), and the B-sides "Hijacked" (Anchor Bay) and "The Girl From the Naked Eye" (Naedomi).