New Releases:
"The Three Stooges" (Fox) is Peter and Bobby Farrelly's tribute to the classic slapstick trio, revived and recast for a new generation. This film drops the bumbling boys in the modern world, where they must save their orphanage. On Blu-ray, DVD, Digital Download, and On Demand. Reviewed on Videodrone here.
"Friends With Kids" (Lionsgate), from director / writer Jennifer Westfeldt, is a comedy of parenthood in the modern world. Kristen Wiig, Maya Rudolph, Jon Hamm, and Adam Scott star. Blu-ray, DVD, On Demand, and at Redbox.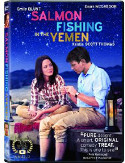 "Salmon Fishing  in Yemen" (Sony) stars Emily Blunt and Ewan McGregor in a feel-good story directed by Lasse Hallström. Blu-ray, DVD, On Demand, and at Redbox.
"Lockout" (Sony) is a prison escape thriller in space from producer Luc Besson starring with Guy Pearce, and "Casa de Mi Padre" (Lionsgate) is a parody of Mexican telenovellas and melodramas starring Will Ferrell. Both on Blu-ray, DVD, On Demand, and at Redbox.
Foreign release this week include the alien invasion comedy "Extraterrestrial" (eOne) from Spain, plus "The Fairy" (Kino Lorber) from France and Bela Tarr's "The Turin Horse" (Cinema Guild) from Hungary.
Plus: The horror film "Intruders" (Millennium) with Clive Owen and Abel Ferrara's "4:44 Last Day on Earth" (eOne).
Browse the complete New Release Rack here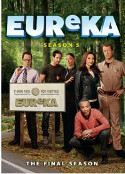 TV on Disc:
"Eureka: Season 5 – The Final Season" (Universal) brings the most popular show on the SyFy network to a close, and arrives on DVD just days after the series finale airs on SyFy. All 13 episodes of the final season, plus the 2011 Christmas episode, on three discs. DVD only. Videodrone's review is here.
"Alphas: Season One" (Universal) is the SyFy channel's answer to "X-Men," with a crew of misfit mutants working for the government to find other like them before they turn to crime. 11 episodes on three discs, DVD only. Reviewed on Videodrone here.
"The Inbetweeners: The Complete Series" (eOne) is a high school comedy of misfit boys as only British would do it: full of sex-obsessed teens, foul language, and gross-out humor you'd never see on American TV. Three seasons and 18 episodes on three discs, DVD only.
"Johnny Carson: King of Late Night" (PBS) is a documentary that originally showed on "American Masters" and "Dan Vs.: The Complete First Season" (Anchor Bay) is the animated comedy of a man getting revenge on the world.
Plus: "Finding Your Roots with Louis Gates Jr." (PBS), "Leverage: The 4th Season" (Fox) and "Designing Women: The Final Season" (Shout! Factory).
Flip through the TV on Disc Channel Guide here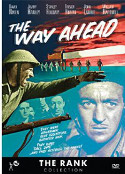 Cool and Classic:
"Invasion of the Body Snatchers" (Olive), the original 1956 version of the oft-filmed science fiction horror, is still one of the most insidious alien invasion films ever made. Don Siegel directs and gives us a warning: "You're next!" Reviewed on Videodrone here.
"The Way Ahead" (VCI), Carol Reed's contribution to Britain's war movie effort, is an all-star line-up all the way down the line: stars David Niven, Stanley Holloway, and Trevor Howard, writers Peter Ustinov and Eric Ambler, composers William Alwyn and Muir Matheson, and cinematographer Guy Green.
"Burke and Hare" (Kino) and "The Blood Beast Terror" (Kino) are a pair of seventies British horrors from Vernon Sewell, debuting on Blu-ray and DVD thanks to Kino's arrangement with Britain's Redemption films.
The 1935 British musical "First a Girl" (VCI), starring Jessie Matthews and Sonnie Hale, was the basis for Blake Edwards' "Victor/Victoria." And "Fanny By Gaslight" (VCI) is a British costume drama with James Mason and Stewart Granger.
Plus newly available through manufacture-on-deman​​d labels is the French gangster film in America "The Outside Man" (MGM Limited Edition Collection) and MGM's "Crime Does Not Pay" (Warner Archive) series.
All of the Cool, Classic and Cult here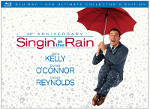 Blu-ray Debuts:
"Singin' in the Rain: Ultimate Collector's Edition" (Warner), arguably the greatest American musical ever made, gets the deluxe treatment in a brand-new restoration, but for all the supplements (and there are a lot), the remastered image and sound is the star of this show. Videodrone's review is here.
"High Noon" (Olive), the Oscar-winning western starring Gary Cooper and Grace Kelly, also makes its long-awaited Blu-ray debut from Olive, who is doing right by the Republic catalog. Reviewed on Videodrone here.
"Mean Streets" (Warner) is not Martin Scorsese's first movie, but it's the first mature Scorsese film, and still my favorite. Videodrone's review is here.
"Down By Law" (Criterion), Jim Jarmusch's follow-up to "Stranger Than Paradise," is a chain-gang comedy turned beat fairy tale. And Abel Ferrara directs "Fear City" (Shout! Factory).
Peruse all the new Blu-rays here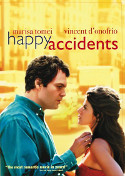 New on Netflix Instant:
Here's a trio of small, independent visions newly arrived on Netflix and waiting to be rediscovered: "Happy Accidents" (2000), a romantic comedy from Brad Anderson starring Marisa Tomei and Vincent D'Onofrio as a man who may be from the future; "Coastlines" (2006), a drama of crime and retribution in the Florida Panhandle starring Timothy Olyphant and Josh Brolin; and Gus Van Sant's "Paranoid Park" (2007).
"The Wild Geese" (1978) and "Zulu Dawn" (1979) are a pair of British military thrillers about the English in Africa.
In honor of the All-Star game, here are a couple of baseball classics: "Eight Men Out" (1988) and "A League of Their Own" (1992). And just for fun: "Raising Arizona."
Browse more Instant offerings here
New On Demand
"Friends with Kids" hit On Demand a few days in advance of DVD/Blu-ray, while the following films arrive same day: "The Three Stooges," "Lockout" (the unrated edition), "Salmon Fishing in the Yemen," and "Casa de Mi Padre."
Arriving On Demand in advance of DVD is the horror film "Lovely Molly" and Mario Van Peebles's "We the Party."
Available from Redbox this week:
Day and date with video stores: the comedy "Friends With Kids" (Lionsgate) and theescape-from-space-pr​​ison thriller "Lockout" (Sony) on Blu-ray and DVD, and "Salmon Fishing in Yemen" (Sony) and "Casa de mi Padre" (Lionsgate) on DVD only.
Also arriving in Redbox kiosks this week: the comedy "Wanderlust" (Universal) and Blu-ray and DVD and the action film "Cat Run" (Universal) on DVD.