New Releases:
"Margaret" (Fox), the much delayed and debated second feature from director / screenwriter / playwright Kenneth Lonergan, arrives on Blu-ray with the 150-minute theatrical cut plus a bonus DVD featuring what they are calling the "Extended Cut" that runs a full half-hour longer, the version that Lonergan originally fought to get released. It's an astounding film and this will be the first opportunity for many people to see it in any form. Also available On Demand. Videodrone's review is here.
"American Reunion" (Universal) is indeed a comic reunion of the friends and lovers of the original "American Pie" cast, bringing back every major (and a few minor) characters to compare notes over a decade later. Blu-ray, DVD, and On Demand, and all of them offer your choice of the original R or the unrated edition (which is barely a minute longer). Reviewed on Videodrone here.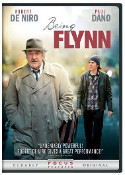 "Being Flynn" (Universal), an adaptation of the Nick Flynn memoir "Another Bull***t Night in Suck City" starring Robert De Niro and Paul Dano, arrives on Blu-ray, DVD, and On Demand. Christian Bale stars in "The Flowers of War" (Lionsgate), Zhang Yimou's Chinese epic about the fall of Nanjing. Blu-ray, DVD, On Demand and at Redbox.
"Making Plans for Lena" (Zeitgeist), a French drama from director Christophe Honore and actress Chiara Mastroianni, also make the list of the foreign films this week, and "Comic-Con: Episode IV: A Fan's Hope" (Wreckin' Hill), Morgan Spurlock's portrait of the San Diego Comic-Con and the characters that define it, top-lines the documentary selection. Both DVD only.
Browse the complete New Release Rack here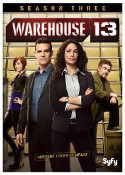 TV on Disc:
"Warehouse 13: Season Three" (Universal), the most popular show on SyFy, continues its play of fantastic situations, colorful character chemistry, oddball history, and comic attitude within a whole new conspiracy designed to bring about the Warehouspocalypse. It's still the goofy details and chemistry that makes the show work. 12 episodes plus the Christmas special on three discs, DVD only. Videodrone's review is here.
"The Glades: Season Two" (Fox) heads back to the Everglades for 13 more episodes of the cable crime show starring Matt Passmore as a Chicago cop in Florida competing to be the most aggressively irritating detective on TV. So far he's winning. DVD only.
"Adventure Time: The Complete First Season" (Warner) features all 24 12-minute episodes of the strange animated fantasy made for the cartoon network. It only looks like it's for little kids. DVD only.
Plus: The TV movie "The Note III: Notes From the Heart Healer" (Sony), more classic "Doctor Who" (BBC), and "Father Dowling Mysteries: The Second Season" (Paramount). All DVD only.
Flip through the TV on Disc Channel Guide here

Cool, Classic and Cult:
"The Saphead: Ultimate Edition" (Kino) brings Buster Keaton's debut feature to DVD and Blu-ray in a new, remastered edition featuring a bonus variant cut composed entirely of alternate takes among the supplements. Reviewed on Videodrone here.
"Twins of Evil" (CAV), a Hammer horror from the sexy seventies incarnation, stars Peter Cushing, Dennis Price, and Playboy centerfold Madeleine and Mary Collinson as the titular twins (I so wanted to get the word "titular" in there). Videodrone's review is here.
"Butterfly Swords" (Well Go) is the manic 1993 costume action extravaganza from Hong Kong starring Michelle Yeoh, Tony Leung Chiu-Wai, and Donnie Yen.
And from Japan comes "The Last Samurai" (Neptune), a 1974 samurai thriller from Kenji Misumi (who directed the original "Zatoichi" and "Lone Wolf and Cub" films), not to be confused with the Tom Cruise movie from a few years back.
All of the Cool and Classic here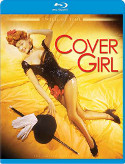 Blu-ray Debuts:
"Chariots of Fire" (Warner), the big winner at the 1981 Academy Award, took home Best Picture, Best Original Screenplay, and Best Score. The Vangelis music is better remembered than the film, but this is an underdog film in every sense of the word. Videodrone's review is here.
"Those Magnificent Men in Their Flying Machines" (Twilight Time) is the aviation version of "The Great Race," a slapstick take-off of a real-life London-to-Paris air race in 1910.
"Cover Girl" (Twilight Time) isn't the greatest musical of its time, but it has great color, songs by Jerome Kern and Ira Gershwin, and Rita Hayworth is both girl next door and sexy screen siren, and Gene Kelly in support.
Plus the first two seasons of the geek-friendly sitcom "The Big Bang Theory " (Warner) debuts on Blu-ray (because if the fans are anything like the characters, they'll need a high-def upgrade), and a whole slew of science fiction titles, including "Altered States" (Warner), "Outland" (Warner), and "Coma" (Warner).
Peruse all the new Blu-rays here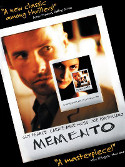 New on Netflix Instant:
"Memento" (2000), the film that put director Christopher Nolan on the map, an ingenious thriller that turns storytelling inside out to put is in the mind of a detective who has no short term memory.
John Frankenheimer directs "Ronin" (1998), a lean, tough thriller of an international team of mercenaries in Paris with some of the best car chase scenes of the last few decades.
"Far From Heaven" (2002), directed by Todd Haynes and starring Julianne Moore is a woman in the rayon bubble, looks at the 1950s through a modern lens. "Before the Devil Knows You're Dead" (2007), the final film directed by Sidney Lumet is a crime-gone-wrong thriller built on lacerating drama of a family eating itself raw.
"Reds" (1981), Warren Beatty's epic drama, was nominated for 12 Academy Awards and won three Oscars, including Best Director for Beatty.
Browse more Instant offerings here
New On Demand
"American Reunion" (in its "unrated" form), the acclaimed "Margaret" with Anna Paquin and Matt Damon, "Being Flynn" with Robert DeNiro, and "The Flowers of War" with Christian Bale all arrive On Demand the same day as disc.
Also added to On Demand this week is a selection of comic book movies and free coverage of the San Diego Comic-Con beginning Thursday.
Available from Redbox this week:
Day and date with video stores: Zhang Yimou's Chinese epic "The Flowers of War" (Lionsgate) with Christian Bale.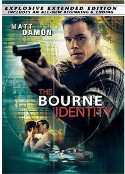 Also arriving in Redbox kiosks this week: "Machine Gun Preacher" (Fox) with Gerard Butler as an ex-con turned missionary in Sudan; "Thin Ice" (Fox), a black comedy with Greg Kinnear; and "Demoted" (Anchor Bay), a comedy with Michael Vartan and Sean Astin.
Flashback releases: "The Bourne Identity" with Matt Damon arrives in advance of the new "Bourne" makeover with Jeremy Renner. And the Jenifer Love Hewitt TV movie "The Client List" (Sony) is now in stock for fans of the new Lifetime series.