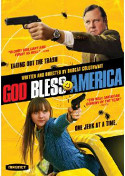 New Releases:
"God Bless America" (Magnet), from writer/director Bobcat Goldthwaite, is a blood-soaked black comedy about an angry everyman (Joel Murray, brother of Bill) who takes a gun to most offensive and irritating media celebrities. Blu-ray and DVD, with commentary and other supplements. Reviewed on Videodrone here.
"The Hunter" (Magnolia) is Willem Dafoe, a mercenary hired by a shadowy corporation to hunt a fabled tiger in the jungles of Tasmania, in the drama co-starring Frances O'Connor and Sam Neill. Blu-ray and DVD.
"Jesus Henry Christ" (eOne) is a family comedy, in the sense that it's about a boy who goes in search of his biological father, starring Toni Colette and Michael Sheen. And Kevin Corrigan is "Some Guy Who Kills People" (Anchor Bay) in the serial killer black comedy. Both DVD.
Plus: "Mac + Devin Go To High School" (Anchor Bay) with Snoop Dogg and Mike Epps and "The American Dream" (Image), originally titled "Make a Movie Like Spike," from director/star Jamil Walker Smith.
Browse the complete New Release Rack here
TV on Disc:
"Dynasty: The Sixth Season" (Volumes 1 & 2) (Paramount) – John Forsythe, Linda Evans, and star in the glitzy nighttime soap of dirty dealing, illicit affairs, backroom conspiracies, and other family values of the rich and famous, all of it tastefully garish and elegantly outré. 30 episodes on eight discs in two volumes. DVD only. Videodrone's review is here.
"The Secret Diaries of Miss Anne Lister" (BBC) – Maxine Peake plays Anne Lister, a 19th century woman who lived openly as a lesbian, in this BBC telefilm is based on her diaries. "Madame Bovary" (BBC) is the 2000 BBC production starring Frances O'Connor. Both DVD only.
"Midsomer Murders: Set 20" (Acorn) presents the final episodes in the long-running British mystery series starring John Nettles as the unflappable DCI Barnaby, before he passes the job on to Neil Dudgeon. DVD only.
Plus: "The Streets of San Francisco: Season 3" (Volumes 1 & 2) (Paramount), "Mannix: The Seventh Season" (Paramount), and "George Gently: Series 4" (Acorn).
Flip through the TV on Disc Channel Guide here


Cool, Classic and Cult:
"The Devil's Needle (and Other Tales of Vice and Redemption)" (Kino) collects three social dramas / exploitation melodramas of the silent era, including an early starring role from Norma Talmadge. Silent with music score, Blu-ray and DVD.
"The Great Killing" (AnimeEigo) is a 1964 samurai drama from Eichi Kudo, director of the original "13 Assassins." Japanese with English subtitles, DVD only
"Flame Over India" (VCI) stars Kenneth More, Lauren Bacall, and Herbert Lom in a drama set in the midst of a rebellion in colonial India. Blu-ray and DVD
Plus: "Springtime in the Sierras" (Film Chest) with Roy Rogers and Trigger and the British World War II drama "Morning Departure" (VCI) with John Mills and Richard Attenborough. Both DVD only.
And the monthly round-up of direct-to-disc genre pictures, which we call the "Videodrone B-Sides," reviews the wrestling monster movie "Monster Brawl" along with the list of action, horror, science fiction, and western movies.
All of the Cool, Classic and Cult here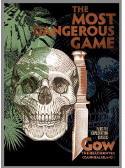 Blu-ray Debuts:
"The Most Dangerous Game / Gow" (Flicker Alley) is the first screen adaptation of the classic story of the big game hunter who stalks human prey, and it's still the best. Joel McCrea stars with Fay Wray on the sets built for "King Kong," making it the best looking low-budget thriller of all time. The early south seas documentary "Gow" is included as a supplement. Videodrone's review is here.
"Barbarella" (Paramount), the campy psychedelic romp based on the sexy French comic, established young Jane Fonda as a late-sixties sex kitten. Reviewed on Videodrone here.
"Chesty Morgan's Bosom Buddies" (Image) features three movies from Doris Wishman, including her two cult secret agent spoofs starring Polish stripper Chesty Morgan.
"Born on the Fourth of July" (Universal) is Oliver Stone's Vietnam War drama starring Tom Cruise as real-life vet Ron Kovic, and "Treasure Planet: 10th Anniversary Edition" (Disney) is the space-age reworking of "Treasure Island" as an animated adventure.
Peruse all the new Blu-rays here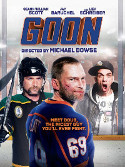 New on Netflix Instant:
Fresh from the new release rack comes "Goon" (2011), with Seann William Scott as a former bar bouncer turned enforcer on a minor league hockey team, and "The Decoy Bride" (2011), a comedy with Kelly MacDonald as a small town girl hired as a decoy distracting the paparazzi from a celebrity wedding.
George Clooney earned an Oscar for his performance in "Syriana" (2005), a dense thriller of modern geopolitics, and John Singleton became the youngest director ever nominated for a Best Picture Academy Award in his accomplished debut feature "Boyz N the Hood" (1991).
"Superman: The Movie" (1978), directed by Richard Donner, captures just the right sense of wonder and naiveté to make the first real superhero film of the blockbuster age a modern superhero fairy tale. Part spaghetti western and part American epic, "Once Upon a Time in the West" (1968) is one of the greatest westerns every made.
Browse more Instant offerings here
New On Demand
The documentary "Steve Jobs: The Lost Interview" arrives On Demand before DVD.
"Why Stop Now?," a comedy with Jesse Eisenberg and Melissa Leo, is available same day as theaters and "2 Days in New York," a comedy starring Julie Delpy and Chris Rock, arrives in advance of their respective theatrical debuts.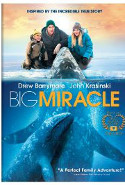 Available from Redbox this week:
"Big Miracle" (Universal), a family drama starring Drew Barrymore as a Greenpeace activist and John Krasinski as a small-town reporter who team up to help rescue three gray whales trapped in ice in Alaska.
Also arriving this week: "Safe House" (Universal), starring Denzel Washington as a rogue CIA agent in hiding and Ryan Reynolds as the rookie agent assigned forced to protect him when mercenaries come for him; "Wrath of the Titans" (Warner), the sequel to the remake of the ancient gods and monsters movie "Clash of the Titans"; and "Act of Valor" (Fox), an action movie with real-life Navy SEALs on a fictional mission. All Blu-ray and DVD
Day and date with video stores: "Some Guy Who Kills People" (Anchor Bay) and "Mac and Devlin Go To High School" (Anchor Bay), both DVD only.