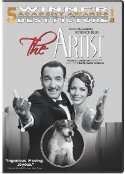 New Releases:
"The Artist" (Sony), winner of five Academy Awards, is a valentine to silent movies. Shot in glorious black and white without spoken dialogue (but filled with music and sound) and directed with a lively spirit of romance and adventure and joy, it is a celebration of the dreams and fantasies and magic of the movies of every age. Blu-ray and DVD, plus On Demand and at Redbox. Videodrone's review is here.
"21 Jump Street" (Sony) revives the eighties series of hip young cops undercover in high school with Channing Tatum and Jonah Hill as mismatched buddies in a tongue-in-cheek reworking of the show as an action comedy. Blu-ray and DVD, plus On Demand and at Redbox. Reviewed on Videodrone here.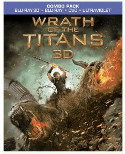 "Wrath of the Titans" (Warner) is a sequel to the remake of the ancient gods and monsters movie "Clash of the Titans," with Sam Worthington, Ralph Fiennes, Liam Neeson, and lots of CGI creatures. Blu-ray, Blu-ray 3D and DVD, plus On Demand.
"Mirror Mirror" (Relativity) features Lily Collins as Snow White and Julia Roberts as the wicked stepmother in a comically-skewed retelling of the fairy tale (Blu-ray and DVD, plus On Demand), and Eddie Murphy has only "A Thousand Words" (Paramount) left before he dies in this critically lambasted comedy (Blu-ray and DVD, plus On Demand and at Redbox).
Also new this week: the comedy "The Perfect Family" (Virgil) with Kathleen Turner and Emily Deschanel (DVD only), the drama "Oranges and Sunshine" (Cohen / New Video), a true story starring Emily Watson (Blu-ray and DVD), the British comedy "The Decoy Bride" (IFC Films) with Kelly MacDonald (Blu-ray and DVD), and from The Netherlands "Bullhead" (Drafthouse), a thriller set in the underworld of performance enhancing drugs.
Browse the complete New Release Rack here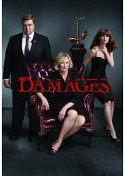 TV on Disc:
"Damages: The Complete Fourth Season" (Sony), the former FX original series now on DirecTV,  finds superstar litigator Patty Hewes (Glenn Close) playing friend and mentor to Ellen Parsons (Rose Byrne) in a case against a Blackwater-like military contractor (John Goodman) who is not above having inconvenient witnesses eliminated. Ten episodes, DVD only. Videodrone's review is here.
"Law & Order: Criminal Intent – The Seventh Year" (Shout! Factory), the cop show spin-off spotlighting Vincent D'Onofrio, features the final appearance of Chris Noth as Detective Mike Logan, who traded off episodes with D'Onofrio for three seasons. 22 episodes, DVD only. Reviewed on Videodrone here.
"Casablanca: The Complete Series" (Olive) is indeed a failed attempt to make a TV series of the classic film, with David Soul in the Bogart role. It only lasted five episodes. DVD only.
"The Best of Foyle's War" (Acorn) features the six favorite episodes of Michael Kitchen, the star of the Anthony Horowitz-created British mystery series set in South-East Britain during World War II. Six discs, DVD only.
Flip through the TV on Disc Channel Guide here

Cool, Classic and Cult:
"Little Lord Fauntleroy" (Kino), the 1936 adaptation of the classic novel starring Freddie Bartholomew as the well-mannered American boy who inherits a British title, is newly-mastered for Blu-ray and DVD from a preserved print for the first edition authorized by the Selznick Estate. It looks very good but there are issues with the soundtrack. No supplements. Videodrone's review is here.
"Numero Deux" (Olive) and "Ici et Ailleurs" (Olive) are two features from Jean-Luc Godard's seventies period of video experimentation, a pair of essay films made in collaboration with Anne-Marie Mieville and Jean-Pierre Gorin. DVD only, no supplements.
"The Night of the Grizzly" (Olive) is the 1965 frontier drama starring Clint Walker as a former sheriff who must face down a rampaging grizzly bear. Another western, "The Hangman" (Olive) with Robert Taylor, also arrives this week, both on Blu-ray and DVD.
Also new this week are a pair of cult horror films: the anthology "Tales That Witness Madness" (Olive) from director Freddie Francis and the comic ghost story "The Spirit is Willing" (Olive) from William Castle. Both Blu-ray and DVD.
On the manufacture-on-deman​d DVD-R format is "The Maisie Collection: Volume 1" (Warner Archive), featuring five films with Ann Sothern as the brassy Brooklyn showgirl, and "Run For the Sun" (MGM Limited Edition Collection) with Richard Widmark and Jane Greer. More MOD Movies here.
All of the Cool, Classic and Cult here

Blu-ray Debuts:
"The Samurai Trilogy" (Criterion), the three-film epic directed by Hiroshi Inagake in the fifties, stars Toshiro Mifune as Eiji Yoshikawa, the brash peasant turned thoughtful samurai warrior. The series remains one of the quintessential samurai adventures. There's a new DVD edition as well. Videodrone's review is here.
"The 39 Steps" (Criterion), Alfred Hitchcock's first great romantic thriller, smoothly plays the "wrong man" gambit with a light, black-humored grace. The Blu-ray debut features a new collection of supplements, and there's a new DVD edition as well. Reviewed in Videodrone here.
"Deliverance" (Warner), John Boorman's harrowing adaptation of James Dickey's novel, is as bracing and haunting now as it was when it first shook up audiences 35 years ago. The disc comes in a Blu-ray book with a brand new interview featurette.
Peruse all the new Blu-rays here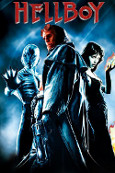 New on Netflix Instant:
"Hellboy" (2004), Guillermo del Toro's pitch-perfect adaptation of Mike Mignola's cult comic, stars Ron Perlman as giant red demon who fights on the side of the good guys, and he's perfect as the cigar-puffing, wisecracking, kitten-loving creature raised from Hell who covertly battles supernatural monsters.
"Let the Bullets Fly" (2010), the highest-grossing Chinese film of all time, is a slyly comic satire that plays like a spaghetti western in twenties-era China, with Chow Yun-Fat as a wily crime boss and Jiang Wen as a desert bandit who takes him on.
"Battle Royale" (2000), the gleefully gruesome splatter satire of teenage nihilism, adult paranoia, and social sadism from Japan, anticipated (sort of) "The Hunger Games" by a decade, though with a far more wicked sense of satire. It arrives with the sequel "Battle Royale 2" (2003). And from Germany comes the much less nihilistic "Young Goethe in Love" (2010).
New TV includes "Woody Allen: A Documentary" (2011), the two-part documentary originally made for "American Masters," "Louie: Season 2" (2011), and "Hot in Cleveland: Season 1" (2010).
Browse more Instant offerings here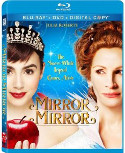 New On Demand:
The Oscar-winning "The Artist" debuts On Demand same day as DVD and Blu-ray. So does the action comedy "21 Jump Street," the mythological spectacle "Wrath of the Titans" (on 2D and 3D), the Snow White revision "Mirror Mirror," the Eddie Murphy comedy "A Thousand Words," and the foreign drama "Bullhead."
"360," a modern reworking of the classic play "La Ronde" with Anthony Hopkins, Jude Law, Rachel Weisz, and Ben Foster, is available On Demand on Friday, June 29, in advance of its August theatrical release.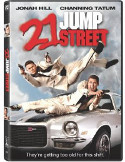 Available from Redbox this week:
Day and date with video stores: the big 2012 Oscar winner "The Artist" (Sony) and the comedies "21 Jump Street" (Sony) and "A Thousand Words" (Paramount) all arrive on Blu-ray and DVD. "The Perfect Family" (Virgil) is available on DVD only.
Also arriving in Redbox kiosks this week: "Tim & Eric's Billion Dollar Movie" (Magnolia), the feature film version of the uber-cheap skit series created by and starring Tim Heidecker and Eric Wareheim.