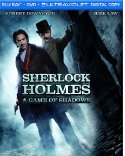 New Releases:
"Sherlock Holmes: A Game of Shadows" (Warner) is the energized sequel to Guy Ritchie's reincarnation of the world's greatest detective as a smart-aleck action movie hero. This time around, he interrupts the honeymoon of Watson (Jude Law) and teams up with a gypsy (Noomi Rapace) to take on the latest diabolical scheme of Professor Moriarty (Jared Harris). Action ramping, silly costumes, and general mayhem ensues. Blu-ray and DVD, also available On Demand. Videodrone's review is here.
"Ghost Rider: Spirit of Vengeance" (Sony) – Yes, Nicolas Cage is back in the flaming skull of death for the sequel no one clamored for yet seems almost inevitable in the comic book movie culture. But at least they got cheeky wildmen Neveldine/Taylor to make this one. Blu- Blu-ray, Blu-ray 3D and DVD, plus On Demand and at Redbox.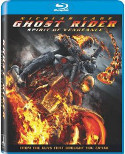 "Good Deeds" (Lionsgate), from director Tyler Perry, features Perry out of drag for a change, playing a businessman who falls in love with a single mother (Thandie Newton) working in his building. Blu-ray and DVD, also available On Demand and at Redbox.
Agnieszka Holland's "In Darkness" (Sony), based on a true story of a Polish sewer worker who helped hide a group of Jews from the Nazis, was one of the five Oscar nominees for Best Foreign Language Film. Blu-ray and DVD, also available On Demand.Reviewed on Videodrone here.
Also arriving from foreign shores: "Accident" (Shout! Factory), a mind game of hit man thriller from Hong Kong (Blu-ray and DVD), and "Miss Minoes" (Music Box), a Dutch family film of a cat who transforms into a woman (DVD only).
Plus: "A Little Bit of Heaven" (Millennium), a romantic drama with Kate Hudson and Gael Garcia Bernal, and "Thin Ice" (Fox), a black comedy with Greg Kinnear.
Browse the complete New Release Rack here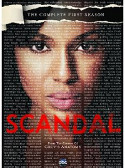 TV on Disc:
"Scandal: The Complete First Season" (ABC), created by Shonda Rhimes ("Grey's Anatomy") and starring Kerry Washington as the politically-connecte​​d head of D.C. crisis management firm, started splashy and aggressively provocative (the American President is in the middle of a sex scandal!) and became increasingly more interesting as the abbreviated first season developed. Seven episodes on two discs, plus featurettes, and the series has been picked up for a second season. DVD only. Videodrone's review is here.
"Too Big to Fail" (HBO) is the made-for-cable drama about the 2008 financial meltdown, directed by Oscar winner Curtis Hanson and featuring a superb cast including William Hurt, James Woods, Paul Giamatti, Cynthia Nixon, and Tony Shalhoub. Blu-ray and DVD.
From Australia comes the eccentric and darkly comic "Rake" (BFS) starring Richard Roxburgh as a self-destructive barrister. Reviewed on Videodrone here.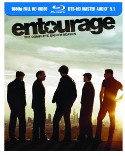 "Entourage: The Complete Eighth and Final Season" (HBO) brings happy endings all around for fun-loving Hollywood star Vincent Chase (Adrian Grenier), super-agent Ari Gold (Jeremy Piven), and all the pals around them. Eight episodes on two discs on Blu-ray and DVD.
"GCB: The Complete First Season" (ABC) and "Missing: The Complete First Season" (ABC) are the only seasons of these short-lived network shows. DVD only.
Plus: "Episodes: The First Season" (Paramount) with Matt LeBlanc, "Dog Bites Man: The Complete Series" (Olive), the 2006 Comedy Central series, and "The Sarah Jane Adventures: The Fifth Season" (BBC), the final season of the "Doctor Who" spin-off for young viewers.
Flip through the TV on Disc Channel Guide here

Cool, Classic and Cult: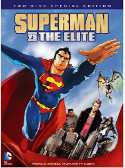 "Superman vs. The Elite" (Warner), the latest DC Universe Animated Original Movie, pits the Man of Steel against a new group of heroes who prefer to use deadly force and execution in their fight against crime. The direct-to-disc animated feature is adapted from the 2001 comic book story by Joe Kelly. Blu-ray and DVD, plus featurettes and bonus cartoons. Videodrone's review is here.
"The Three Stooges: The Ultimate Collection" (Sony) is a 20-disc set featuring all 190 official Three Stooges shorts subjects from Columbia Pictures spanning 1934 to 1959 (previously released in eight sets), plus three bonus discs of Stooges features and rarities. Reviewed on Videodrone here.
From Criterion comes special editions of Danny Boyle's debut feature "Shallow Grave" (Criterion) and the seventies cult film "Harold and Maude" (Criterion) from director Hal Ashby, on DVD and making their respective debuts on Blu-ray.
Plus: "Dogs In Space" (Hen's Tooth) from Australia, Jess Franco's "Countess Perverse" (Mondo Macabro), and the documentary "Something's Gonna Live" (Docurama).
All of the Cool, Classic and Cult here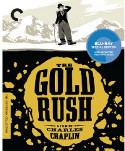 Blu-ray Debuts:
"The Gold Rush" (Criterion), Charlie Chaplin's 1925 frozen north comedy classic, has been on DVD before, but Criterion remasters the original silent version from a newly restored print for their new DVD release and Blu-ray debut. Both feature three new featurettes along with previously released supplements. Videodrone's review is here.
"As Good As It Gets" (Twilight Time), James Brooks' 1997 romantic comedy for grown-ups, won Oscars for stars Jack Nicholson and Helen Hunt and an Oscar nomination for Greg Kinnear.
Plus: "Meatballs" (Lionsgate) with Bill Murray and "The Wayward Bus" (Twilight Time) with Joan Collins and Jayne Mansfield.
Peruse all the new Blu-rays here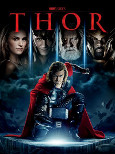 New on Netflix Instant:
"Thor" (2011), with Chris Hemsworth as the Norse God, Natalie Portman as a spunky physicist and love interest, and Tom Hiddleston as Loki, has arrived, just in case you need to backfill your superhero sagas in the wake of "The Avengers."
"Adventureland" (2008), Greg Mottola's follow-up to "Superbad," is the most underrated coming-of-age story of the last few years. Jesse Eisenberg and Kristen Stewart star.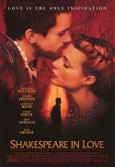 "The Killer Inside Me" (2010) is Michael Winterbottom's brutal adaptation of Jim Thompson's violent pulp novel about a sociopath of a lawman (Casey Affleck).
"Shakespeare in Love" (1998), John Madden's love letter to the romance of art and the art of romance, won seven Academy Awards.
Other Oscar winners include "The Cider House Rules" (1999) and Roberto Benigni's "Life is Beautiful" (1997).
Browse more Instant offerings here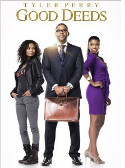 New On Demand:
New releases this week available June 12: "Sherlock Holmes: A Game of Shadows," "Ghost Rider: Spirit of Vengeance," "Tyler Perry's Good Deeds," "Thin Ice," and "In Darkness."
On Friday, June 15, "Peace, Love & Misunderstanding" debuts On Demand before home video (and only two weeks after its theatrical debut) and "The Woman in the Fifth," starring Kristin Scott Thomas and Ethan Hawke, debuts the same day as in theaters.
Available from Redbox this week:
"Ghost Rider: Spirit of Vengeance" (Sony) and "Tyler Perry's Good Deeds" (Lionsgate) arrive on Blu-ray and DVD same day as video stores.
Also arriving in Redbox kiosks this week: "John Carter" (Disney), "Journey 2: The Mysterious Island" (Warner), "Chronicle" (Fox), and "The Grey" (Universal). All on Blu-ray and DVD. Flashback release at Redbox: the Steven Spielberg-produced "Young Sherlock Holmes" (Paramount) from 1985. DVD only.