New Releases:
"John Carter" (Disney), the big screen version of the classic pulp novel by Edgar Rice Burroughs, was branded as an epic flop before it even opened. That reputation unfairly eclipsed the film, an old-fashioned fantasy adventure of a Civil War veteran battling alien tribes and giant monsters on the desert planet of Mars. Too bad "Star Wars" did it all earlier (albeit with space ships and lasers). Blu-ray, Blu-ray 3D, and DVD, plus On Demand and 3D On Demand. Videodrone's review is here.
"Journey 2: The Mysterious Island" (Warner), the sequel to the recent revisionist "Journey to the Center of the Earth," sends Dwayne Johnson (stepping in for Brendan Fraser) and Josh Hutcherson into another Jules Verne adventure, this one with giant insects, deadly volcanoes, and Vanessa Hudgens. Blu-ray, Blu-ray 3D, DVD, and digital download, plus On Demand and 3D On Demand.Reviewed on Videodrone here.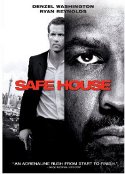 "Safe House" (Universal) stars Denzel Washington as a rogue CIA agent in hiding and Ryan Reynolds as the rookie agent assigned forced to protect him when mercenaries come for him. Blu-ray and DVD, also available On Demand.
Based on a true story, "Machine Gun Preacher" (Fox) stars Gerard Butler as an ex-con in Sudan and who takes on militia terrorizing the population the only way he knows how. Blu-ray and DVD, also available On Demand.
Also new: the golfing for God drama "Seven Days in Utopia" (Arc) with Robert Duvall (Blu-ray and DVD), the military thriller "Act of Valor" (Relativity) starring real-life Navy SEALs (Blu-ray and DVD), and "Bad Ass" (Fox) with Danny Trejo (Blu-ray, DVD, and On Demand).
Arriving from France this week is the erotic drama "Desire" (Strand), plus "Tomboy" (Wolfe) and "Queen of Hearts" (Film Movement). All DVD only.
Browse the complete New Release Rack here
TV on Disc: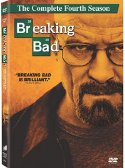 "Breaking Bad: The  Complete Fourth Season" (Sony) – The award-winning AMC original series has charted the brutal evolution of chemistry teacher Walter White (Bryan Cranston) from desperate cancer victim to ferocious criminal. The fourth season ups the ante once again as it takes a hard look at the collateral damage on his family and his colleagues. There's nothing conventional about this drama of life in the drug trade. 13 episodes plus supplements on Blu-ray and DVD. Videodrone's review is here.
"Falling Skies: The Complete First Season" (Warner) is the other Steven Spielberg-produced science fiction show from 2011. This one, starring Noah Wylie as a history professor turned guerilla leader fighting an alien invasion of Earth, was produced on a modest budget for TNT. It's more interesting and daring than the cancelled "Terra Nova," and is coming back for a second season on cable this summer. 10 episodes plus supplements on Blu-ray and DVD. Reviewed on Videodrone here.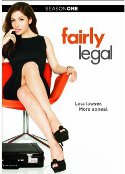 "Fairly Legal: Season One" (Universal) is another of USA's amiably lightweight dramas, this one about a former lawyer turned mediator (Sarah Shahi) who can manage any conflict except her own confused life. Ten episodes on three disc, DVD only. Reviewed on Videodrone here.
"Workaholics: Seasons 1 & 2" (Paramount) comes to Blu-ray the same week that "Workaholics: Season 2" (Paramount) arrives on DVD, with more adventures of quite possibly the stupidest trio of white collar workers on TV.
"Lancelot Link Secret Chimp: Complete Special Collector's Edition" (Film Chest) is clearly the curiosity of the week – a vintage spy spoof acted out by chimps wearing clothes – and from Sweden comes the medieval adventure "Arn: The Knight Templar – The Complete Series" (eOne), a six-part series set during the crusades.
Also new: the continuing seasons of "Curb Your Enthusiasm: The Complete Eighth Season" (HBO), "Pretty Little Liars: The Complete Second Season" (Warner), "Burn Notice: Season Five" (Fox), and "White Collar: Season Three" (Fox), "New Tricks: Season Seven" (Acorn), and "Doc Martin: Series 5" (Acorn).
Flip through the TV on Disc Channel Guide here

Cool, Classic and Cult: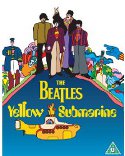 "Yellow Submarine" (Capitol), the psychedelic fairy tale of Beatles songs versus the Blue Meanies across the Sea of Green in Pepperland, is newly restored for a new DVD  and Blu-ray debut.
"13 Assassins" (AnimEigo), the original 1963 samurai classic that Miike Takashi remade in 2010, makes its long-awaited stateside debut. Eiichi Kudo directs the film that was voted the #2 samurai film of all time by Kinema Jyunpo. DVD only.
All of the Cool, Classic and Cult here
Blu-ray Debuts:
"The Color of Money" (Disney) is Martin Scorsese's sequel to "The Hustler," with Paul Newman reprising his role as Fast Eddie Felson, now a liquor salesman who gets back into the poolroom culture when he mentors a hot young player (Tom Cruise). Videodrone's review is here.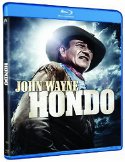 "Hondo" (Paramount) is one of John Wayne's best westerns of the 1950s, a leathery frontier drama starring Wayne as a Cavalry scout in buckskin who designates himself the protector of a toughened settler (Geraldine Page) and her son, all but abandoned by her scoundrel of a husband. Newly remastered for Blu-ray and a new DVD edition, but not on 3D. Reviewed on Videodrone here.
"The Sting" (Universal), the colorful audience pleaser starring Paul Newman and Robert Redford as partners out to con a gangster (Robert Shaw), is won seven Academy Awards. In retrospect it feels a bit slight for all that, but the lively, lightweight picture does feature great period design and winning chemistry between stars and friends Newman and Redford.
"Smokey and the Bandit" (Universal), starring Burt Reynolds as a fun-loving speed demon and Jackie Gleason as the exasperated Sheriff who chases him across two state lines, is an outlaw car comedy with stunts galore, courtesy of stuntman-turned-dire​​ctor Hal Needham.
Also new: a pair of Clint Eastwood pictures, "A Perfect World" (Warner) and "Blood Work" (Warner), and the film noir classic "The Strange Love of Martha Ivers" (HD Cinema Classics) with Barbara Stanwyck and Kirk Douglas.
Peruse all the new Blu-rays here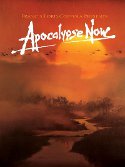 New on Netflix Instant:
"Apocalypse Now" (1979) and "Apocalypse Now Redux" (2001) debut, offering both Coppola's original Vietnam odyssey, a vivid-as-an-LSD-trip​​ take on the madness of war, and his expanded 2001 revision.
"The Pianist" (2002), Roman Polanski's searing version of the true story of a Holocaust survivor, won Oscars for Best Director, Best Actor (Adrien Brody), and Best Adapted Screenplay.
Sofia Coppola's "Lost in Translation" (2003), starring Bill Murray and Scarlett Johansson as Americans in Tokyo, earned an Oscar for Coppola's original screenplay, and "My Left Foot" (1989) earned Daniel Day-Lewis an Oscar for his portrayal of hard-drinking, hell-raising Irish artist Christy Brown.
"Rocky" (1976) earned Academy Awards for Best Picture and Best Director (John G. Avildsen) and launched the career of Sylvester Stallone and a whole series of sequels. "Rocky II" (1979), "Rocky III" (1982), "Rocky IV" (1985), and "Rocky V" (1990) are also now available.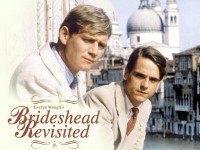 On the cult front, there's the mockumentary "Best in Show" (2000) and the seventies blaxploitation classic "Superfly" (1972).
And leading the Instant TV additions are the original British mini-series "Brideshead Revisited" (1981) and the recent "Foyle's War: Sets 1-6" (2003-2010), the hit murder mystery set on England during World War II.
Browse more Instant offerings here
Available from Redbox this week:
"Hell on Wheels: The Complete First Season" (eOne) present all 10 episodes from the AMC original series about the mud, blood, and graft that built the transcontinental railway. Videodrone's review is here.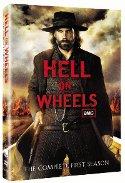 In "Wrecked" (IFC), Adrien Brody wakes up trapped in a crashed car with surrounded by two dead passengers, a pile of cash and a gun, with no memory of who he is or how he got there.
Flashback release: Adam Sandler's "Billy Madison" (Universal), one of the star's defining boy-man hit comedies, features Sandler as a lifelong goof repeating all 12 grades in 24 weeks.