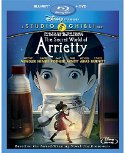 New Releases:
"The Secret World of Arrietty" (Disney), the latest animated film from Hayao Miyazaki and his Studio Ghibli, adapts the classic children's book "The Borrowers" in the old school art of hand-drawn animation. The images are marvelous but it is the compassion and depth of character that makes Japanese production such a compelling film. Features both original Japanese and English versions of the film. Blu-ray, DVD and OnDemand. Videodrone's review is here.
"Certified Copy" (Criterion), Iranian master Abbas Kiarostami's first film made outside of Iran, stars Juliette Binoche in a sublime drama of art, love, and the life of a marriage in one day. It gets the Criterion treatment in its home video debut, which includes a documentary on the making of the film and Kairostami's rare 1977 film "The Report," his second feature,  among the supplements. Blu-ray and DVD. Reviewed on Videodrone here.
"This Means War" (Fox) pits two of the CIA's most deadly operatives (Chris Pine and Tom Hardy) in a personal war for the affections of Reese Witherspoon. Blu-ray, DVD, and Digital Download.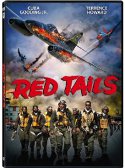 "Red Tails" (Fox) tells the long-overdue story of the Tuskegee Airman, the first African-American combat unit to serve in World War II. Blu-ray, DVD, Digital Download, and OnDemand
Also new: "The Woman in Black" (Sony), a British ghost story with post-"Harry Potter" Daniel Radcliff (Blu-ray and DVD); "Perfect Sense" (IFC), romantic drama with science fiction edges starring Ewan McGregor and Eva Green(Blu-ray and DVD); and "Newlyweds" (Tribeca), the latest from Edward Burns, originally available On Demand (DVD).
Pop culture flashbacks: "Worried About the Boy" (eOne), a biopic on the life of Boy George, and the documentary "Carol Channing: Larger Than Life" (eOne) both arrive on DVD only.
Browse the complete New Release Rack here
TV on Disc: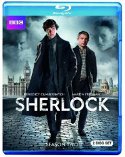 "Sherlock: Season Two" (BBC) ups the ante on the BBC revival of the classic detective, starring Benedict Cumberbatch and Martin Freeman as a Holmes and Watson for the 21st Century London. The series of three feature-length mysteries reimagine three classic stories: "An Affair in Belgravia" (with Lara Pulver as a memorable Irene Adler), "The Hounds of Baskerville," and "The Reichenbach Fall," with Andrew Scott as insane criminal genius James Moriarty. They arrive on Blu-ray and DVD days after its run on "Masterpiece Classic." Videodrone's review is here.
"Route 66: The Complete Series" (Shout! Factory) was the original TV road show, with Martin Milner as the college boy in a Corvette convertible travelling the country with wise ladykiller Buz (George Maharis) as eternal guest stars in the stories they discover driving across the country. The complete run of 116 episodes on 24 discs, including some episodes never before available on home video. DVD only. Reviewed on Videodrone here.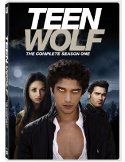 "Teen Wolf: The Complete Season One" (Fox) is MTV's entry in the supernatural teenager series, an updating of the movie comedy as a coming-of-age drama, and it roils all that teen angst and young love hormones into a boy learning to control his werewolf powers. They really got this one right and it's coming back for another season in June. 12 episodes on three discs, DVD only.Reviewed on Videodrone here.
"My Babysitter's a Vampire: The First Season" (Warner), meanwhile, is from the Disney Channel, and is appropriately lighter, kind of a "Buffy" for adolescents in a sitcom format and tongue-in-cheek sensibility. 13 episodes plus the TV movie pilot on three discs, DVD only.
Also new this week: "The River:  The Complete First Season" (ABC), the supernatural series from Oren Peli (the director of "Paranormal Activity") that isn't coming back for a second season, and "S.W.A.T.: The Final Season" (Shout! Factory), with Steve Forrest.
Flip through the TV on Disc Channel Guide here
Cool, Classic and Cult: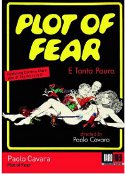 "Plot of Fear" (Raro Video) stars Corinne Clery (of "The Story of O") and Michele Placido in a sexy Italian giallo. Director Paolo Cavara co-directed the legendary "Mondo Cane" and American actors Tom Skerritt and Eli Wallach have small roles. DVD only, with supplements. Videodrone's review is here.
"Up All Night with Robert Downey Sr.: Eclipse Series 33" (Criterion) presents five underground films made by Robert Downey Sr. between 1964 and 1975, including his cult satire "Putney Swope" (1969). Two discs, DVD only.
"Too Late Blues" (Olive), the second feature from John Cassavetes (and his first for a Hollywood studio), is a drama set in the jazz world starring Bobby Darin and Stella Stevens. Blu-ray and DVD. "The Lawless" (Olive), a 1950 drama about small town discrimination starring Macdonald Carey as a newspaper editor, is the second feature by Joseph Losey. DVD only.
Also new: "Tom Clancy's Ghost Recon Alpha" (Flatiron), a short feature based on the video game, and "Mutant Girls Squad" (Well Go) from Japan.
All of the Cool, Classic and Cult here
Blu-ray Debuts: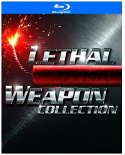 "Lethal Weapon Collection" (Warner) gathers all four high-energy, comic-inflected, buddy cop thrillers with Mel Gibson and Danny Glover as mismatched partners turned best friends, from the explosive and edgy 1987 "Lethal Weapon" to the overkill of "Lethal Weapon 4" in 1998. This edition features all the commentaries, featurettes, and other supplements of the previous Blu-ray and DVD releases, plus a bonus disc of all-new featurettes. Videodrone's review is here.
"A Bullet For the General" Blu-ray (Blue Underground) is one of the great spaghetti westerns, with Gian Maria Volonté and Lou Castel as mercenaries cashing in on the Mexican Revolution. The Blu-ray debut features both the American and International versions of the film (the latter with both English and Italian soundtracks) and a feature-length Italian documentary on actor Gian Maria Volonté. Reviewed on Videodrone here.
Arriving in conjunction with "The Secret World of Arrietty" are the Blu-ray debuts of two classic animated features from Studio Ghibli: "Castle in the Sky" (Disney), Hayai Miyazaki's grand adventure about a orphaned girl with a magic crystal in a world of magnificent flying machines and sky-born cities, and "Whisper of the Heart" (Disney), a tender coming of age tale from writer / producer Miyazaki. Reviewed on Videodrone here.
Peruse all the new Blu-rays here
New on Netflix Instant: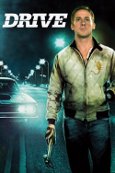 "Drive" (2011), the sleek pulp crime cool-meets-art-house​​ style thriller starring Ryan Gosling as a taciturn getaway driver, embraces the genre with a love of underworld tragedy and enigmatic chivalry.
"Land of the Dead" (2005), George A. Romero returns to the zombie genre 20 years after completing his initial trilogy, delivers social commentary and political satire behind the cinematic carnage.
"London Boulevard" (2010), a crime thriller from Oscar-winning screenwriter William Monahan, stars Colin Farrell and Keira Knightly, and "No Subtitles Necessary: Laszlo and Vilmos" (2008) profiles friends and fellow cinematographers László Kovács and Vilmos Zsigmond.
On the TV front, "Dawson's Creek: Seasons 1-6" (1998-2002) offers the complete run of Kevin Williamson's hit young adult series, which became one of the defining shows of the fledgling WB network.
Plus, for cult movie fans, a veritable film festival of Roger Corman movies has been made available this month, from "The House of Usher" (1960) and "Premature Burial" (1962) to "The Trip" (1967) and "Gas-s-s-s" (1970).
Browse more Instant offerings here
Available from Redbox this week: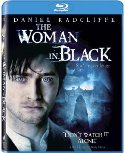 "The Woman in Black" (Sony) and "Perfect Sense" (IFC) arrive same day as video stores.
Also arriving in Redbox kiosks this week: "Contraband" (Universal) stars Mark Wahlberg as a legendary smuggler in a familiar "one last score" story, this one taking him from New Orleans to Panama and back while a psycho drug dealer terrorizes his family. Blu-ray and DVD.
Plus: the recent TV mini-series "Titanic" (eOne), written by "Downton Abbey" creator Julian Fellowes, and the award-winning independent drama "Pariah" (Universal).