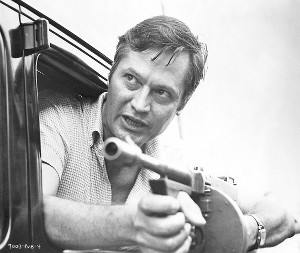 How timely: in the wake of the DVD and Blu-ray release of the documentary Corman's World: Exploits of a Hollywood Rebel a couple of months back and a long overdue Oscar, a veritable festival of films directed by Roger Corman have been made available this month on Netflix, bumping their library up to a dozen or so of his best films.
His cycle of Edgar Allan Poe films were the first to really be taken seriously: stories of madness and melancholia set in gloomy, crumbling mansions and shot in rich, bleeding color and CinemaScope, most of them starring Vincent Price, whose theatrical flourish gives his brooding heroes a sense of tragedy. The success of "The House of Usher" (1960), the first of the cycle, paved the way for the more ambitious "The Pit and the Pendulum" (1961), highlighted by Barbara Steele's savage eyes and feral smile, Price's cackling transformation into a sadistic ghost, and the grandiose bladed pendulum set piece. Ray Milland takes over for Price in "Premature Burial" (1962) as the doomed, brooding aristocrat gripped by a paralyzing fear of being buried alive, and Price is back for "The Raven" (1963), a comic take on Poe co-starring Peter Lorre and Jack Nicholson, and "The Tomb of Ligeia" (1964).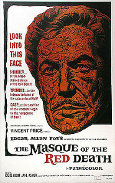 Corman's crowning achievement in the cycle is "The Masque of the Red  Death" (1964), a deliriously colorful gothic horror (vividly shot by future director Nicolas Roeg) of a demented, debauched Prince whose castle is the sole sanctuary during the plague, but the price to enter is to become a plaything of the sadistic tormentor. Vincent Price is no longer the haunted gothic hero but the sadistic Prince Prospero, a sadist who wields the power of life and death with no pity: his subjects are toys and he revels in their humiliation and torture. This is Corman's most daring character study and most stylistically impressive film.
Continue reading at Videodrone
For more releases, see Hot Tips and Top Picks: DVDs, Blu-rays and streaming video for May 15