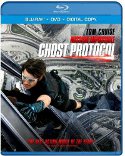 New Releases:
"Mission: Impossible – Ghost Protocol" (Paramount), the fourth in the big screen series with Tom Cruise as agent Ethan Hunt, finds our globetrotting hero a little older and more vulnerable, especially when he goes rogue with a small team, unreliable equipment, and no tech support. Directed by Brad Bird, the animation auteur making his live-action debut, it's brisk, spirited, clever, and more fun than it ought to be. Blu-ray and DVD, with plenty of supplements, and On Demand, available at Redbox kiosks. Videodrone's review is here, and we talk movies with director Brad Bird here.
"Shame" (Fox), the second film from British artist turned filmmaker Steve McQueen, stars Michael Fassbender in a superb, tightly-wound performance as a sex addict forced to confront his intimacy issues when his emotionally fragile sister (Carey Mulligan) visits. Blu-ray, DVD and On Demand.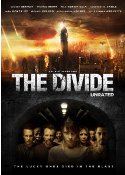 "The Divide" (Anchor Bay) is a multinational science-fiction thriller with a largely American cast and a French director, Xavier Gens. On Blu-ray and DVD, available at Redbox kiosks. Béatrice Dalle stars in "Domain" (Strand) from France. DVD only.
The IMAX wildlife documentary "Born to Be Wild" (Warner), on Blu-ray, DVD and On Demand (Videodrone's review is here), and "Garbo the Spy" (First Run), a portrait of the most effective double agent in World War II Europe (on DVD), are highlights of the non-fiction releases this week.
Browse the complete New Release Rack here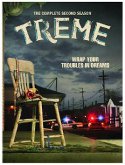 TV on Disc:
"Treme: The Complete Second Season" (HBO) continues exploring the lives of New Orleans residents trying to pick up the pieces in the wake of Hurricane Katrina, both at home and in New York. The series, created by David Simon for HBO, is an ensemble piece with a marvelous cast (including Oscar-winner Melissa Leo, "Deadwood" veteran Kim Dickens, and Clark Peters and Wendell Peters from "The Wire," and it's rich in a kind of culture, music, and character that you don't often see on TV. 11 episodes on four discs. Blu-ray and DVD. Videdrone's review is here.
You could think of "Eight is Enough: The Complete First Season" (Warner) as the modern-day (circa 1977) answer to "The Waltons," with Dick Van Patten as a newspaper editor and father to eight kids growing up in the seventies. Nine episodes on three discs. DVD.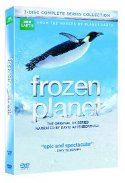 "Frozen Planet" (BBC), a seven-part natural history documentary series from the creators of "Planet Earth," explores life in the Arctic and Antarctic and arrives on Blu-ray and DVD in time for Earth Day. Videodrone's review is here. "American Revealed" (PBS), meanwhile, explores the systems and technology that keeps modern  American society running.
Also this week: "Bob's Burgers: The Complete 1st Season" (Fox), "American Dad: Volume 7" (Fox), "Ernie Kovaks: The ABC Specials" (Shout! Factory) and the British mini-series "Waking the Titanic" (BFS).
And via DVD-R comes "Mr. Sunshine: The Complete Series" (with Matthew Perry), the Canadian drama "Combat Hospital: The Complete First Season," and TV's original "Tarzan: Season One" (read Videodrone's interview with "Tarzan"'s Ron Ely here).
Flip through the TV on Disc Channel Guide here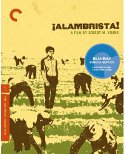 Cool, Classic and Cult:
"¡Alambrista!" (Criterion), from director Roger M. Young, is one of the independent-minded filmmaker's social dramas, this one about an illegal Mexican farmworker struggling to make enough in California to support his family back home. The Criterion edition also features his 1973 short "Children of the Fields" and other supplements. Blu-ray and DVD.
"The Getting of Wisdom" (Kino Lorber), a drama of life in a Victorian-era finishing school in Melbourne, is the 1977 Australian feature from Bruce Beresford that started to get him international attention.
"The Asphyx" (Kino Lorber), a British cult horror with Robert Stephens and Robert Powell, and "High Road to China" (Hen's Tooth), a lighthearted 1983 adventure with Tom Selleck as twenties-era aviator, arrive on Blu-ray and DVD.
"Roger Corman's Cult Classics: The Nurses Collection" (Shout! Factory) collects four of the five films from Corman's soft-core drive-in "Nurses" cycle on two discs. DVD only.
All of the Cool, Classic and Cult here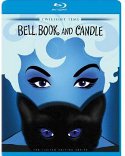 Blu-ray Debuts:
In "Bell, Book and Candle" (Twilight Time), Kim Novak glows as a lonely Greenwich Village witch and staid, stuffy James Stewart is actually upstaged by kooky costars Jack Lemmon and Ernie Kovaks. Videodrone's review is here.
"Late Spring" (Criterion), classic Yasujiro Ozu drama of family duty and devotion, stars Ozu favorite Chishu Ryu as a widower determined to marry off his beloved only daughter (Setsuko Hara)
"Buck Privates" (Universal), the first feature to put Abbott and Costello in starring roles, arrives on Blu-ray as part of Universal's 100th Anniversary Collection.
Also new this week: "Désirée" (Twilight Time), starring Marlon Brando as Napoleon, and "Roadracers" (Lionsgate), the second feature from young turk filmmaker Robert Rodriguez.
Peruse all the new Blu-rays here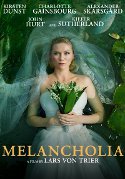 New on Netflix Instant:
"Melancholia" (2011), Lars von Trier's intimate and unnerving end-of-the-world film by way of family drama, was chosen as the Best Film of 2011 in the MSN critics poll.
"Sleeping Beauty" (2011) isn't a modern take on the fairy tale but an erotic drama of sex, submission, and commerce starring Emily Browning (of "Sucker Punch").
"The Women on the Sixth Floor" (2010) is a hit comedy from France and "Into the Abyss" (2011) is Werner Herzog's first-person look into the human equation of the death penalty.
For instant TV, "Weeds: Season Six" continues the adventures of recklessly irresponsible widowed mother, suburban pot dealer and (starting this season) wanted woman on the run Nancy Botwin (Mary-Louise Parker).
Browse more Instant offerings here
Available from Redbox this week:
Day and date with video stores: "Mission: Impossible – Ghost Protocol" (Paramount) on DVD and Blu-ray, and "The Divide" (Anchor Bay). See New Releases above.
Also arriving in Redbox kiosks this week is "The Sitter" (Fox), an R-rated comedy starring Jonah Hill (on DVD and Blu-ray), and the animated family comedy "Hop" (Universal), which bounces onto DVD and Blu-ray on Friday, April 20.