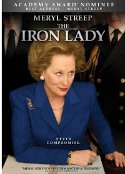 New Releases:
"The Iron Lady" (Anchor Bay), starring Meryl Streep as British Prime Minister Margaret Thatcher, earned the actress her 17th Oscar nomination and her third Academy Award for her transformative portrayal, giving her performance more dimension than the film does. On Blu-ray, DVD, and On Demand. Videodrone's review is here.
"The Darkest Hour" (Summit), an alien invasion/end-of- the-world thriller with a cast of attractive young Americas in Moscow, was released in theaters in 3D and arrives on home video on Blu-ray and 3D Blu-ray, DVD, and On Demand.
"Sleeping Beauty" (IFC) is an erotic drama starring Emily Browning (of "Sucker Punch") as a college student who aggress to undergo a strange kind of sexual submission. DVD only.
"Into the Abyss" (IFC), Werner Herzog's first-person look into the human equation of the death penalty, highlight's the week's documentary releases (Blu-ray and DVD, reviewed on Videodrone here) and "The Conquest" (Music Box), a French drama that looks at Nicolas Sarkozy's rise to power, toplines the foreign releases this week (DVD, On Demand and Digital Download).
Browse the complete New Release Rack here

TV on Disc:
"One Tree Hill: The Complete Ninth and Final Season" (Warner) brings the long-running nighttime soap of beautiful young adults, irresponsible parents, and every manner of bad behavior, jealousy, vindictiveness, and tragedy known to TV imaginable to an end with a brief 13-episode wrap, which brings back some familiar faces to help see it off. DVD only, with bonus UltraViolet digital copies. Videodrone's review is here.
"Logan's Run: The Complete Series" (Warner) presents all 14 episodes of the short-lived TV spin-off of the quasi-cult seventies sci-fi film, starring Gregory Harrison in the Michael York wandering a post-apocalyptic landscape that could have been cribbed from the Gene Roddenberry playbook. Reviewed on Videodrone here.
"The Witches of Oz" (Image) is the latest SyFy Channel miniseries to rework the Oz stories, this one with Paulie Rojas as writer Dorothy Gale, who discovers her Oz stories are real. Blu-ray and DVD.
Also new this week: "Adam-12: The Final Season" (Shout! Factory) and the compilations discs "Dark Shadows: The Best of Barnabas" (MPI) and "Dark Shadows: Fan Favorites" (MPI).
Flip through the TV on Disc Channel Guide here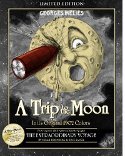 Cool, Classic and Cult:
"A Trip to the Moon Restored" (Flicker Alley) features the home video debut of the painstakingly restored version of the landmark George Melies fantasy short, along with the documentary on the restoration process. The limited edition comes in a steelcase and features both Blu-ray and DVD editions. Reviewed on Videodrone here.
"The Last of the Mohicans" (Hen's Tooth), the 1936 version of James Fenimore Cooper's adventure, stars Randolph Scott stars as trapper and frontiersman Hawkeye.Videodrone's review is here. The 1955 classic "Miracle of Marcelino" (VCI) is digitally remastered for a new DVD edition and Blu-ray debut.
Also arriving this week are a trio of exploitation oddities: The 1973 Italian horror "The Girl In Room 2A" (Mondo Macabro) and two sleazy slices of Japanese exploitation erotica: "Debauchery" (Impulse) and "True Story of a Woman in Jail: Sex Hell" (Impulse).
All of the Cool, Classic and Cult here
Blu-ray Debuts:
"A Streetcar Named Desire: The Original Restored Version" (Warner), Elia Kazan's big screen version of Tennessee Williams' play, is a Hollywood landmark. It officially ushered in the Stanislavski acting method, made Marlon Brando a star, and won four Oscars (out of twelve nominations). The Blu-ray debut features Kazan's uncensored cut, which was rediscovered in the nineties, plus supplements. Videodrone's review is here, along with a clip.
"Conversation Piece" (Raro), Luchino Visconti's penultimate film, stars Burt Lancaster as a retired American professor who rents an apartment in his palazzo to a vulgar Italian marchesa (Silvana Mangano) and her companions. It debuts on Blu-ray just a month after its DVD debut.
Also new this week is a trio of romantic comedies: "Don Juan DeMarco" (New Line) with Marlon Brando and Johnny Depp, "Bounce" (Lionsgate) with Ben Affleck and Gwyneth Paltrow, and "Kate & Leopold" (Lionsgate) with Meg Ruan and Hugh Jackman.
Peruse all the new Blu-rays here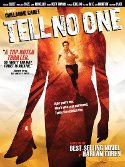 New on Netflix Instant:
The Robert Redford-directed "The Conspirator" (Lionsgate) tells the story of the sole woman charged with conspiring to assassinate President Abraham Lincoln and "Tell No One" (2006) is a superb French mystery thriller based on American author Harlan Coben's best-selling mystery.
Newly available TV includes "Jane By Design: Season 1," the high school answer to "The Devil Wears Prada," and "Law & Order: Criminal Intent – The Tenth Year," arriving for instant streaming before it lands on disc.
And there's a copious collection of cult titles now available, including the swashbuckling Hammer horror "Captain Kronos: Vampire Hunter" (1974), Chan-wook Park's bloody and brutal revenge film "Oldboy" (2003) from South Korea, and the notorious "The Human Centipede 2: Full Sequence" (2011), among others.
Browse more Instant offerings here
Available from Redbox this week:
"The Iron Lady" (Anchor Bay) and "The Darkest Hour" (Summit) arrive on Blu-ray and DVD same day as video stores.
Also arriving in Redbox kiosks this week: "The Descendents" (Fox), one of the best films of 2011 and an Oscar winner for Best Adapted Screenplay (on Blu-ray and DVD) and "The Heir Apparent: Largo Winch" (Music Box), a corporate thriller from France with Tomer Sisley and Kristin Scott Thomas.