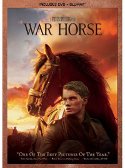 New Releases:
"War Horse" (Fox), Steven Spielberg's World War I drama based on Michael Morpurgo's book (which also spawned a successful stage production), was nominated for six Academy Awards, including Best Picture. Jeremy Irvine, Peter Mullan, Emily Watson, and David Thewlis get top billing in the cast, but the horse (or rather, the many horses playing the equine hero) is the real star. Blu-ray, DVD, digital download and On Demand, available same day at Redbox. Videodrone's review is here.
"We Bought a Zoo" (Fox), a genuinely heartwarming family drama from Cameron Crowe, stars Matt Damon as a widowed father who buys a run-down zoo in an attempt to restart a life for himself and his children. Blu-ray, DVD and digital download. Reviewed on Videodrone here.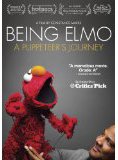 "Tyrannosaur" (Strand), the directorial debut of Paddy Considine, is a showcase for actors Peter Mullan and Olivia Colman, who play very damaged people who meet one another. DVD only.
"Chasing Madoff" (MPI), a documentary on the investigation and prosecution of the biggest financial rip-off in decades, and "Being Elmo: A Puppeteer's Journey" (Docurama), about the man behind the Muppet, lead off the non-fiction films of the week.
And "The Double Hour" (Flatiron), a romantic drama from Italy, and "Miss Bala" (Fox), a gritty crime thriller from Mexico, are foreign film highlights.
Browse the complete New Release Rack here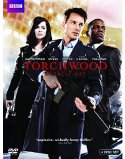 TV on Disc:
"Torchwood: Miracle Day" (BBC), the "Doctor Who" spinoff from Russell T. Davies, takes this more adult science fiction series to America in a 10-episodes mini-series that finds the horror in the "miracle" of immortality across the globe. Blu-ray and DVD. Videodrone's review is here.
"Masterpiece Classic: Great Expectations" (PBS) delivers the new BBC incarnation of the Charles Dickens classic, with Ray Winstone, David Suchet, and Gillian Anderson as Miss Havisham, on Blu-ray and DVD before the finale plays on PBS. Reviewed on Videodrone here.
"Eagleheart: Season One" (Warner) is a live-action comedy with Chris Elliot made for the Cartoon Network's Adult Swim block, and "Bob: The Complete Series" (Paramount), with all 33 episodes of the short-lived 1992 sitcom featuring Bob Newhart as a comic book artist.
Flip through the TV on Disc Channel Guide here
Cool, Classic and Cult: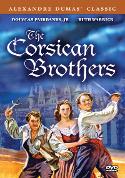 "The Corsican Brothers" (Hen's Tooth), the lively 1941 swashbuckler, stars Douglas Fairbanks Jr. as identical twins on a mission of revenge and Ruth Warrick as the woman they both love. DVD only. Videodrone's review is here.
"Pola Negri: The Iconic Collection – The Early Films" (Bright Shining City) collects four European features with Pola Negri before she rose to German film superstar. The three-disc set was released as a companion to the 2006 documentary "Pola Negri: Life is a Dream in Cinema" (Bright Shining City). Both DVD only. Reviewed on Videodrone here.
Three bargain-priced sets offer a mixed selection of films from three Oscar-winning actresses: "Nicole Kidman 4-Film Collection" (Lionsgate) with "Rabbit Hole" and "Cold Mountain," "Gwyneth Patrow 4-Film Collection" (Lionsgate) with "Shakespeare in Love" and "Emma," and "Renée Zellweger 4-Film Collection" (Lionsgate), with "Chicago" and "Cold Mountain" (again!). DVD.
All of the Cool, Classic and Cult here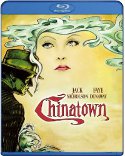 Blu-ray Debuts:
"Chinatown" (Paramount) is, simply put, one of the great films of the 1970s. Jack Nicholson completed his ascension to the top ranks of American actors as cynical private eye J.J. Gittes and Faye Dunaway brings an echo of tragedy to potential femme fatale Evelyn Mulwray in the American masterpiece from Polish director Roman Polanski.Videodrone's review is here, and we have an interview with the film's Oscar-winning screenwriter Robert Towne here.
"Madonna: Truth or Dare" (Lionsgate), the 1991 documentary that took viewers behind the scenes of Madonna's 1990 Blond Ambition, also debuts on Blu this week.
Peruse all the new Blu-rays here
New on Netflix Instant: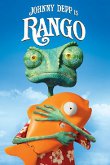 A small festival of Oscar winners arrives this week, and we lead off with "Rango" (2011), which won Best Animated Feature at this year's awards, and "March of the Penguins" (2004), winner for Best Documentary.
Best Picture winners "Driving Miss Daisy" (1989), "Amadeus" (1984), "Chariots of Fire" (1981), and "Rocky" (1976) are also new this week, along with these Oscar winners: "Sling Blade" (1996), "Howards End" (1992), "The Accidental Tourist" (1988), "Arthur" (1981), "Days of Heaven" (1978), and "Bonnie and Clyde" (1967).
TV on Netflix Instant this week includes "The Chicago Code" (2011) and "Lights Out" (2011), both available in advance of DVD release.
Browse more Instant offerings here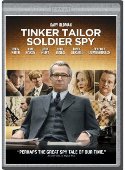 Available from Redbox this week:
Steven Spielberg's Oscar-nominated "War Horse" arrives on Blu-ray and DVD same day as stores.
"Tinker Tailor Soldier Spy," "Extremely Loud and Incredibly Close," and "Immortals" all arrive on Blu-ray and DVD just weeks after release. Also new this week are "Breaking Wind" and "Columbus Circle," and flashback release arriving in kiosks is the 2008 video-game movie "Max Payne" with Mark Wahlberg.