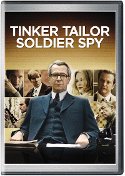 New Releases:
"Tinker Tailor Soldier Spy" (Focus) earned Oscar nominations for Gary Oldman, whose performance as John Le Carre's career intelligence agent George Smiley is a guarded and wary as anything you've seen, and for the screenplay adaptation, and should have picked up nominations for Best Picture and Best Director. It is a dense, evocative, haunting thriller as much about isolation and loneliness as it is about spycraft, and MSN film critic Kat Murphy praises it as one of the best films of the year. Blu-ray, DVD, digital download and On Demand. Videodrone's review is here.
"The Muppets" (Disney) brings the felt comedy stars back to the big screen for a new comedy that recaptures the whimsical charm and goofy humor of their best work. Wocka wocka! Jason Segal and Amy Adams are the human co-stars and the film earned an Oscar for Best Original Song. Blu-ray, DVD, digital download and On Demand, available this week at Redbox. Reviewed on Videodrone here.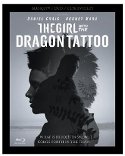 "The Girl With the Dragon Tattoo" (Sony), the American version of the Swedish bestseller directed by David Fincher, is a darker, richer, far more compelling adaptation than the original Swedish version, and while Rooney Mara is a less commanding presence as Lizbeth than Sweden's Noomi Rapace, she is also more unpredictable and ultimately more dangerous. Blu-ray and DVD, available this week at Redbox.Videodrone's review is here.
"Carnage" (Sony), directed by Roman Polanski, stars Jodie Foster, Kate Winslet, Christoph Waltz, and John C. Reilly in the most comically uncomfortable coffee klatch you'll be glad to attend. Blu-ray and DVD, available this week at Redbox.
Jonah Hill stars in R-rated comedy "The Sitter" (Fox) and James Marsden and Russell Brand voice the animated family comedy "Hop" (Universal), this one hopping to home video on Friday, March 23. And from France is the biographical drama "Gainsbourg: A Heroic Life" (Music Box), about the legendary French crooner.
Also new this week: the indie pictures "Roadie" (Magnolia) with Ron Eldard, "Telstar" (Inception) with Con O'Neill and Kevin Spacey, and "Jess+Moss" (Strand).
Browse the complete New Release Rack here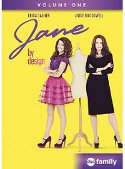 TV on Disc:
"Jane By Design: Season One" (ABC Family) is the high school answer to "The Devil Wears Prada," with Erica Dasher as a teenage girl hired as the personal assistant to the head of a major fashion executive (Andie McDowell in the Meryl Streep role). The first season arrives on DVD just two weeks after completing its run on the ABC Family Channel. Videodrone's review is here.
"Mister Rogers & Me" (PBS) celebrates the life and legacy of Fred Rogers and his long-running TV series.
And the oldies keep rolling out, this week with "Scarecrow and Mrs. King: The Complete Third Season" (Warner) and "Kojak: Season Three" (Shout! Factory), among others.
Flip through the TV on Disc Channel Guide here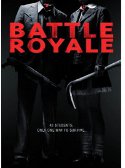 Cool, Classic and Cult:
"Battle Royale" (Anchor Bay), the gleefully gruesome splatter satire of teenage nihilism, adult paranoia, and social sadism, was released in Japan in 2000 to big success and instant cult status. Now, with "The Hunger Games" arriving in theaters on March 23, thishigh-school-kids-fig​ht-to-the-death thriller it finally gets its American debut. On Blu-ray and DVD, and also arriving in a "Complete Collection" with two cuts of the film, the 2003 sequel and lots of supplements. Videodrone's review is here.
"Letter Never Sent" (Criterion) continues the home video rediscovery of the too-often-overlooked​ Russian auteur Mikhail Kalatozov. This visually mesmerizing odyssey follows a geology team trying to survive when a forest fire surrounds them. "The War Room" (Criterion), the riveting documentary that goes behind the scenes of Bill Clinton's 1992 Presidential campaign, gets the special edition treatment. Both Blu-ray and DVD.
"The Hills Have Eyes 2" (Horizon/Kino) is Wes Craven's 1985 sequel to his desert cannibal thriller. Blu-ray and DVD.
All of the Cool, Classic and Cult here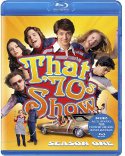 Blu-ray Debuts:
"That '70s Show: Season One" (Mill Creek) brings the 8-track flashback sitcom to the high-definition format and presents it in widescreen anamorphic. The show was originally presented in the old squarish TV format but it looks fine here. Videodrone's review is here.
"The Lost Keaton: Sixteen Comedy Shorts 1934-1937" (Kino) presents 16 two-reel comedies that Buster Keaton made in the mid-1930s. No lost masterpieces here but Keaton is a comedy pro who rises above the material in film after film.
"The Ring" (Paramount), the unexpectedly fine American remake of the genre-defining Japanese horror film, debuts as a Best Buy exclusive on Blu-ray.
Peruse all the new Blu-rays here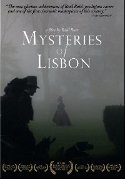 New on Netflix Instant:

My favorite film of 2010 arrives this week: Raul Ruiz's nearly 4 ½-hour "Mysteries of Lisbon" (Music Box), an exquisite film of labyrinthine storytelling and cinematic weaves of character and narrative across time and space. And as one good epic deserves another, the Oscar-winning "The Last Emperor" (1987) is also now available.
And there's more from overseas: "Karen Cries on the Bus" (2010) from Colombia, the bleakly funny "My Joy" (2011) from Russia, and "Seraphine" (2008) and "Shall We Kiss" (2007) from France.
Back in the USA, we have the anthology film "New York, I Love You" (2008) and the fragmented cult indie comedy "Slacker" (1991). And from Ireland is Neil Jordan's "The Crying Game" (1992), which if you've never seen, please take my word for it and watch it without reading any reviews.
On the TV side, "The Killing: Season One" and "Breakout Kings: The Complete First Season," both just released on DVD, are now available for instant viewing.
Browse more Instant offerings here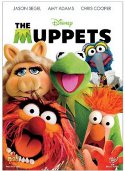 Available from Redbox this week:
Arriving day and date with video stores: "The Muppets" (Disney), "The Girl With the Dragon Tattoo" (Sony), "Carnage" (Sony). See New Releases above.
Also arriving in Redbox kiosks this week: "Tower Heist" (Universal), a caper comedy for the modern economy, stars Ben Stiller, Eddie Murphy, Matthew Broderick and Tea Leoni; "Martha Marcy May Marlene" (Fox), with Elizabeth Olsen in a haunting performance as a young woman who escapes a commune-turned-cult;​ and the direct-to-disc urban dance drama "Honey 2" (Universal).