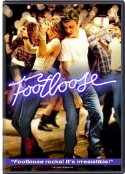 New Releases:
"Footloose" (Paramount) updates the 1984 high dance rebellion with new stars and a contemporary jukebox score. Blu-ray, DVD, digital download, and On Demand, and available day-and-date via Redbox kiosks. Videodrone's review is here, along with an exclusive clip from the Blu-ray extras.
In "The Skin I Live In" (Sony), Pedro Almodovar pushes his themes of identity and obsession into the realm of horror with Antonio Banderas as a modern mad scientist and Elena Anya as his unwilling patient. Blu-ray+DVD Combo Pack, available via Redbox kiosks. Reviewed in Videodrone here.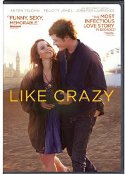 "Immortals" (Universal) is an ancient gods-and-warriors spectacle of myths and battles in the "300" vein, highly stylized and art designed against a backdrop created almost entirely in a computer. Blu-ray, DVD, and On Demand, plus a Blu-ray 3D edition. Adam Sandler writes, produces and stars in both leading roles of the comedy "Jack and Jill" (Sony), another of his lowest common denominator comedies. Blu-ray, DVD, digital download, and On Demand, available day-and-date via Redbox kiosks.
"Like Crazy" (Paramount) is an American indie drama of young love meeting insurmountable obstacles, starring Anton Yelchin, Felicity Jones, and Jennifer Lawrence. Blu-ray, DVD, and On Demand and via Redbox kiosks. The documentary "Senna" (Arc) profiles the legendary (in the racing world) Formula One driver Ayrton Senna. DVD only.
Plus: the thriller "Columbus Circle" (Universal) with Selma Blair, Amy Smart, and Jason Lee, "London River" (Cinema Libre), from French director Rachid Bouchareb, and "Blade of Kings" (Well Go), a Chinese costume epic with Donnie Yen and Jackie Chan.
Browse the complete New Release Rack here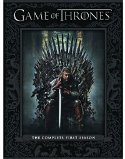 TV on DVD:
"Game of Thrones: The Complete First Season" (HBO) is the most lavish fantasy epic TV has ever seen, a complex, intelligent, and visually impressive production set in a medieval world of warring kingdoms, cutthroat royal families, barbarians, dragons, and some kind of ancient evil pounding at the gates. 10 episodes on five discs on Blu-ray and DVD, with commentary, featurettes and other supplements.Videodrone's review is here.
"MI-5: Volume 10" (BBC) brings the long-running British series of domestic agents, foreign threats, and geopolitical gamesmanship to a close, with the same breathless cliffhangers and national threats, this time wound around the past sins of MI-5 head Harry Pierce (the great Peter Firth), but it's all a little tired by now. DVD only, six episodes on two discs.
"Happily Divorced: Season One" (Paramount) is a TV Land sitcom starring Fran Drescher and John Michael Higgins as a divorced couple living together under the same roof because they can't afford to live separately. DVD only. 10 episodes on two discs.
"Transformers Prime: Season One" (Shout! Factory) is the new CGI reboot of the classic giant robot animated series. 26 episodes plus supplements on Blu-ray and DVD. And "Ocean Giants" (BBC) is a BBC Earth documentary series on the lives of whales and dolphins. DVD only.
Flip through the TV on DVD Channel Guide here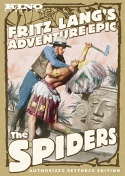 Cool, Classic and Cult:
"The Spiders" (Kino), the earliest film directed by Fritz Lang available on home video, is an exotic adventure featuring hidden treasures, criminal gangs, and faraway places. It came out of adventure serial vogue in Germany in the late teens, which was where Lang honed his craft as a screenwriter and then as a director. This is pure lark, inspired in part by the wild serials of Louis Feuillude in France, but it's awfully entertaining and in its way looks forward to Lang's own fascination with secret criminal organizations and ruthless crime bosses. DVD only, with a synthesizer score by Ben Model.
"The Search for One-Eye Jimmy" (Kino), a Brooklyn-spawned American indie from 1996, is highlighted by an all-star indie cast that includes Michael Badalucco, Jennifer Beals, Steve Buscemi, Samuel L. Jackson, John Turturro, and Sam Rockwell as One-Eye Jimmy. Blu-ray and DVD, no supplements.
To celebrate its 100th anniversary, Universal is rereleasing some of its greatest and most popular films on DVD. This week comes the breezy romantic thriller "Charade" (Universal), with Cary Grant and Audrey Hepburn, the screwball classic "My Man Godfrey" (Universal) with Carole Lombard and William Powell, and Preston Sturges' moviemaking comedy "Sullivan's Travels" (Universal) with Joel McCrea and Veronica Lake. DVD only, minimal supplements on each.
Also back on out DVD is "Grave of the Fireflies" (Sentai) from Japan, a superb but devastating animated drama about two orphans trying to survive the final weeks of World War II.
All of the Cool, Classic and Cult here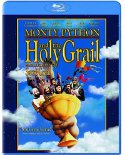 Blu-ray Debuts:
"Monty Python and the Holy Grail" (Sony) is arguably the definitive film comedy from the legendary comedy team, a skewed parody of Arthurian adventures in a landscape of abusive Frenchmen, sex-crazed nuns, the mysterious Knights Who Say "Nih!," and philosophical conundrums. It debuts on a newly-remastered Blu-ray in an impressive edition with all the goodies of the previous DVD special editions plus some new supplements. Videodrone's review is here.
"The Town: Ultimate Collector's Edition" (Warner) presents Ben Affleck's crime drama, a well-tooled thriller with a tough edge, in a deluxe edition with a new Extended Cut with his preferred ending on Blu-ray and DVD, plus the previous two versions, the new 30-minute "The Town: A Director's Journey," a booklet and other supplements.
"To Catch a Thief" (Paramount) is Alfred Hitchcock's frothiest entertainment, with Cary Grant as a reformed jewel thief on the French Riviera and Grace Kelly as an heiress determined to prove he's behind a series of robberies. With commentary and numerous featurettes. Plus there's a pair of Oscar winners: "The Deer Hunter" (Universal) debuts on Blu-ray and "Out of Africa" (Universal) gets a new Blu-ray book edition.
Peruse all the new Blu-rays here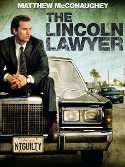 New on Netflix Instant:
Netflix just lost its contract with Starz, but this week they have added an impressive line-up of new-to-Netflix movies and TV shows, including the new release "The Lincoln Lawyer" (Lionsgate), a meaty legal thriller with Matthew McConaughey, and the Japanese gangster thriller "Outrage: Way of the Yakuza" (Magnolia) from Takeshi Kitano.
What else? How about the classic comedy "The Lady Eve" (1941) with Barbara Stanwyck and Henry Fonda and the superb courtroom drama "Witness for the Prosecution" (1957) with Charles Laughton and Marlene Dietrich.
More contemporary is the brilliant "Affliction" (1998), with Nick Nolte and James Coburn in an Oscar-winning performance, "The Apostle" (1997) from director/star Robert Duvall, Woody Allen's "Broadway Danny Rose" (1984) and the basketball drama "Hoosiers" (1986) with Gene Hackman, plus Werner Herzog's mesmerizing documentary "Grizzly Man" (2005).
On the TV side, the British spy series "MI-5: Vol. 10" (2011) arrives the same time as the DVD, along with the British science fiction series "Outcasts" and the bleak crime drama "Luther 2" (BBC) with Idris Elba. And for the kids, there is "The Adventures of Tintin: Season One" (Shout! Factory), the animated series from the early 1990s based on the original books by Herge. Just to name a few.
Browse more Instant offerings here
Available from Redbox this week:
Day and date with video stores: "Footloose" (Paramount), Adam Sandler's "Jack and Jill" (Sony), the indie drama "Like Crazy" (Paramount) and Pedro Almodovar's "The Skin I Live In" (Sony) from Spain. See New Releases above
Also arriving in Redbox kiosks this week: "The Phantom of the Opera at  the Royal Albert Hall" (Universal), the 25th  Anniversary of the Andrew Lloyd Webber musical, the romantic comedy "The Rebound" (Fox) with Catherine Zeta-Jones, and the direct-to-disc "Wyatt Earp's Revenge" (Sony) and "Mercenaries" (Lionsgate).