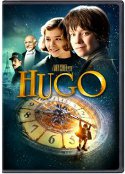 New Releases:
"Hugo" (Paramount), which picked up five Academy Awards on Sunday, hits home video days after its Oscar coronation as the tech darling of 2011. Scorsese's first family film (it's PG!) and his first engagement with 3D is a love letter to the magic of cinema, both a tribute to early film pioneer George Méliès (played by Ben Kinsgley) and a child's adventure through a grown-up world of loss and discovery, and a fantastical recreation of 1920s Paris as a playground for a clever orphan (Asa Butterfield) and a spirited girl (Chloë Grace Moretz) to solve a mystery. On Blu-ray and DVD, plus a Blu-ray 3D edition (for 3D compatible monitors and players). Also On Demand, and available day and date via Redbox kiosks. Videodrone's review is here.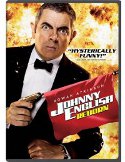 "Johnny English Reborn" (Universal) brings back Rowan Atkinson as the world's least competent international spy for a PG-rated comedy (Blu-ray and DVD), while "I Melt With You" (Magnolia), starring Thomas Jane, Jeremy Piven, and Rob Lowe, is a portrait of arrested adolescence in adult men featuring bad behavior that earns it an R rating (Blu-ray and DVD). More on Videodrone here.
In the American indie front is "The Myth of the American Sleepover" (MPI/Sundance Selects), recommended by MSN film critic James Rocchi, and "The Catechism Cataclysm" (IFC), a comedy that was featured at Sundance 2011. Both DVD only.
And for something completely different, "Rabies" (Image) is the first slasher film from Israel.
Browse the complete New Release Rack here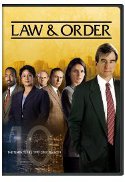 TV on DVD:
"Law & Order: The Tenth Year" (Universal), the 1999-2000 season of the TV's definitive procedural war horse, features Jesse L. Martin as Det. Ed Green, the new partner of Det. Lenny Briscoe (Jerry Orbach), and Steven Hill in his final full season as D.A. Adam Schiff. Sam Waterston, Angie Harmon and S. Epatha Merkerson fill out the cast this season. 24 episodes on five discs, DVD only. Videodrone's review is here.
From Britain comes "The Brief: Complete Collection" (Acorn), a seriocomic legal series starring Alan Davies as brilliant barrister with a messy personal life, and "French Fields: Complete Collection" (Acorn), the sitcom of Brits in France starring Anton Rogers and Julia McKenzie. DVD only.
And from Canada comes the high school horror farce "Todd and the Book of Pure Evil: The Complete First Season" (eOne), reviewed on Videodrone here.
Also new this week: "Midsomer Murders: Set 19" (Acorn) on Blu-ray and DVD, and "Mission: Impossible – The '89 TV Season" (Paramount) "Land Girls: Season 3" (BFS), and "The Indian Doctor: Series 1" (BFS), on DVD only.
Flip through the TV on DVD Channel Guide here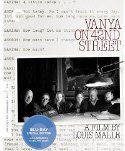 Cool, Classic and Cult:"Vanya on 42nd Street" (Criterion) reunites Louis Malle with his "My Dinner With Andre" stars Andre Gregory and Wallace Shawn for a performance of Anton Chekhov's "Uncle Vanya" as a rehearsal / reading with Shawn, Julianne Moore, George Gaynes, Brooke Smith, and Larry Pine in the lead roles of the play and Gregory directing. Blu-ray and DVD, with a new documentary. Videodrone's review is here.
"No Subtitles Necessary: Laszlo & Vilmos" (First Run) profiles friends and fellow cinematographers Laszlo Kovaks and Vilmos Zsigmond, who fled Hungary and worked their way from exploitation films to shooting some of the defining American films of the seventies and eighties. DVD only. Reviewed on Videodrone here.
"Justice League: Doom" (Warner) is a DC Universe Animated Original Movie based on the original comic book story written by Mark Waid. Blu-ray and DVD.
Also new this week: the biographical drama "Nijinski" (Olive) starring Alan Bates and George De La Pena; the 1958 "The Buccaneer" (Olive) directed by Anthony Quinn and starring Yul Brynner; the Italian drama "L'Automobile" (Raro Video); and the documentary "Jack Kerouac: King of the Beats" (Kultur).

All of the Cool, Classic and Cult here
Blu-ray Debuts:
Fritz Lang's "Scarlet Street" (Kino) is one of his greatest films, a beautifully tawdry noir melodrama of sour lives and curdled fantasies, with Edward G. Robinson as a hen-pecked husband who becomes obsessed with scheming, shallow streetwalker Joan Bennett, and Dan Duryea as a vicious pimp who plots to take Robinson for everything he has. Videodrone's review is here.
Jean Renoir's "Swamp Water" (Twilight Time), his first American films, makes its home video debut direct to Blu-ray. Videodrone's review is here.
"Baba Yaga" (Blue Underground), Corrado Farina's adaptation of the erotic S&M comic by Guido Crepax, is like an underground comic book movie by way of a seventies Italian horror .
Also new this week: "Pal Joey" (Twilight Time) is also a recent Blu-ray release.
Peruse all the new Blu-rays here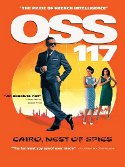 New on Netflix Instant:
With "The Artist" emerging as the big winner at Oscar 84, what better time to discover the first collaboration between director (and Oscar winner) Michel Hazanavicius, actor (and Oscar winner) Jean Dujardin and actress (and Oscar nominee) Bérénice Bejo: the hilarious "OSS 117: Cairo, Nest of Spies," a spoof of cold war spy movies with Dujardin as a Gallic James Bond. The sequel, "OSS 117: Lost in Rio" is also currently available through mid-March. Videodrone's review is here.
"Being Elmo: A Puppeteer's Journey," a documentary portrait of Muppeteer Kevin Clash and an audience favorite at festivals around the world, is available for instant viewing more than a month in advance of its DVD  release.
Also newly available: "Archer: Season 2," the animated espionage spoof that has become one of the FX channel's cult, plus recent home video new releases "Blank City,"
"Happy Happy," "My Kingdom," and "The Little Death"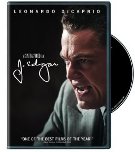 Browse more Instant offerings here
Available from Redbox this week:
Day and date with video stores: Martin Scorsese's Oscar winner "Hugo," the horror film "Beneath the Darkness" and the direct-to-DVD action film "Bounty Hunters."
Also arriving in Redbox kiosks this week: "J. Edgar" (just a week after arriving for sale and rental), plus "In Time" (Fox), the science fiction thriller with Justin Timberlake and Amanda Seyfried; the comedy "The Big Year" (Fox) with Steve Martin, Owen Wilson and Jack Black; "The Thing" (2011) (Universal), a prequel to John Carpenter's 1982 modern classic; and the haunted house story "Dream House" (Universal) with Daniel Craig and Naomi Watts.