Videodrone's take on the biggest, best, coolest and culty-ist releases of the week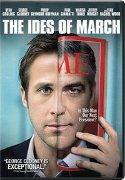 New Releases:
George Clooney seems born to the mantle of presidential candidate in "The Ides of March" (Sony) but its Ryan Gosling who dominates the story as a passionate campaign operative, a driven, clever, charming young man with a future who risks it all for his ideals in the face of disillusionment in the process. Clooney directs this drama set behind the scenes of the presidential primary race and he brings in a superb cast that includes Philip Seymour Hoffman, Paul Giamatti, Evan Rachel Wood, Marisa Tomei and Jeffrey Wright. On DVD, Blu-ray, Digital Download and VOD, and available same day at Redbox. Videodrone's review is here.
The indie road movie comedy "Dirty Girl" (Anchor Bay) stars Juno Temple as an eighties-era high school wild child who hits the road with a gay classmate (Jeremy Dozier) to find her long lost father. MSN film critic James Rocchi complains that the film is burdened with "too-many indie clichés and bewildering moments of whimsy." DVD only.
"Abduction" (Lionsgate), a young adult action film with "Twilight" wolfboy Taylor Lautner as the son of CIA agent on the lam who becomes targeted by his father's enemies, was a flop with audiences and critics alike. DVD and Blu-ray. "Bucky Larson: Born to be a Star" (Sony), with Nick Swardson as a small-town geek looking for fame as a porn star, is another tone-deaf comedy co-written and produced by Adam Sandler for a buddy.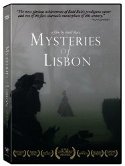 It's a week for epic filmmaking for overseas. Raul Ruiz's nearly 4 ½-hour "Mysteries of Lisbon" (Music Box) is a film of labyrinthine storytelling and cinematic weaves of character and narrative across time and space, a work of exquisite elegance and magnificent insight into human nature and the contradictions that define us. Portuguese and French with English subtitles. On DVD and Blu-ray, with bonus interviews and other supplements, and on VOD. Reviewed on Videodrone here.
From Japan comes Koji Wakamatsu's "United Red Army" (Kino), an intense study of the extreme militant left movement in 1970s Japan and a historical drama as psychological thriller. It's over three hours long and never less than compelling. Japanese with English subtitles, no supplements. DVD only. Videodrone's review is here. Also new this week: Wakamatsu's 2010 drama "Caterpillar" (Kino) and "Special Treatment" (First Run) with Isabelle Huppert.
Browse the complete New Release Rack here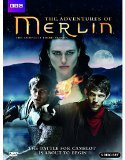 TV on DVD:
"Merlin: The Complete Third Season" (BBC) continues the teen reworking of the King Arthur legend as a coming-of-age tale centered around the parallel odysseys of peasant sorcerer Merlin (Colin Morgan), learning the potential of his powers and his responsibility, and arrogant young prince Arthur (Bradley James), learning to become a king and a leader of his people. The series has improved since the first season, thanks to maturing characters and the incorporation of more of the classic legend in the show, including the dark schemes of Morgana (Katie McGrath) and the introduction of Excalibur, complete with an entrance right out of the 1981 film "Excalibur." 13 episodes plus commentary tracks, deleted scenes and a featurette on five discs. DVD only. Videodrone's review is here.
Laurence Fishburne is Supreme Court Justice Thurgood Marshall in "Thurgood" (HBO), a one-man show recorded live on stage for HBO. DVD and Blu-ray.
Also new this week: "Pacific Blue: The Complete Series" (Mill Creek), the nineties-era the series about bicycle cop unit of the Santa Monica Police Department, and "Delocated! Seasons 1 & 2" (Warner), the Cartoon Network's comedy about a family in witness protection who stars in a reality TV show, debut on DVD, and "Waking the Dead: The Complete Season Six" (BBC), the British cold case detective series with Trevor Eve and Sue Johnston, continues.
Flip through the TV on DVD Channel Guide here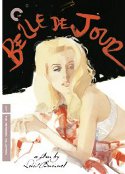 Cool, Classic and Cult:
"Belle de Jour" (Criterion) – Luis Bunuel's sly satire of sexual repression and erotic fantasies is in the running for Bunuel's kinkiest film, and that's saying a lot. Catherine Deneuve is the bored bourgeois wife of an adoring middle class husband who leads a double life: while he's at work, she is too, as a high priced prostitute in an exclusive brothel. It's Bunuel's color film debut and the beginning of his richest period of filmmaking. Previously on DVD, it is freshly remastered for DVD and Blu-ray on Criterion, which supplements the film with commentary by film critic Michael Wood and new and archival interviews and featurettes. More on Videodrone here.
"Il Cappotto" ("The Overcoat") (Raro), from director Alberto Lattuada, updates Nikolai Gogol's short story and moves it to the poverty and political corruption of post-war Italy, where a meek scrivener in a rural city hall is elevated — and then dashed — by the purchase of a new coat. It's a nuanced satire set against the same backdrop as the neo-realist films of the era with a different perspective. Features commentary, deleted scenes and an accompanying booklet among the supplements. Videodrone's review is here.
"The Popular Films by Jean-Pierre Gorin (Eclipse Series 31)" (Criterion) features three documentaries from the former Jean-Luc Godard collaborator, including his acclaimed (and highly engaging) "Poto and Cabengo" (1980).
Also new this week: two animated features from Japan debut on DVD and Blu-ray: "First Squad: The Moment of Truth" (Anchor Bay) and "Redline" (Anchor Bay).
All of the Cool, Classic and Cult here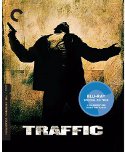 Blu-ray Debuts:
"Traffic" (Blu-ray) (Criterion), Steven Soderberg's Oscar-winning 2000 drama of the drug trade, debuts in a director-approved Blu-ray from Criterion. Starring Michael Douglas, Catherine Zeta-Jones and Benecio Del Toro, it takes the viewer from Tijuana to Washington, with side trips to middle America and border crossings, to examine the instability and corruption that makes the drug war so futile. The lavish edition features three commentary tracks, deleted scenes and bonus footage, and three behind-the-scenes featurettes among the supplements. Videodrone's review is here.
Robin Williams stars in "Good Morning Vietnam" (Touchstone) as an unconventional armed forces radio deejay in Vietnam and in "Dead Poets Society" (Touchstone) as an inspirational English teacher who engages his pupils with unconventional methods.
Debuting for Black History Month are two made-for-HBO dramas: "The Tuskegee Airmen" (HBO), the first film about the all-black fighter squadron ("Red Tails" comes out later this month on the big screen), and "The Josephine Baker Story" (HBO) with Lynn Whitfield as the African American dancer who became an international star in 1930s Paris.
Peruse all the new Blu-rays here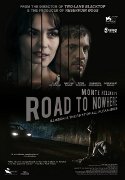 New on Netflix Instant:
"Road to Nowhere" (2010), Monte Hellman's first feature in 21 years, is as dense, enigmatic and challenging as his early masterpieces, "The Shooting" and "Two-Lane Blacktop." The layers of reality blur and merge in the most fascinating ways in this drama built around the making of a film and the 79-year-old rebel brings a whole new beauty to digital photography. More on Videodrone here.
"Small Town Murder Songs" (2010) is an indie drama about a small town sheriff (Peter Stormare) struggling with the ghosts of his own past while investigating a murder.
For action fans, check out "District 13: Ultimatum" (2009) France, the sequel to the hit urban action film filled with absurdly outrageous action and jaw-dropping stunts.
Also from overseas comes Manoel de Oliveira's "The Strange Case of Angelica" (2010) and "Change Nothing" ("Ne Change Rien") (2009) with Jeanne Balibar, plus Jean-Luc Godard's "Film Socialisme" (2010), which debuted in DVD and Blu-ray last week.
Browse more Netflix Instant offerings here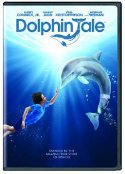 Newly available from Redbox this week:
"A Dolphin Tale" is a family drama based on the true story of an injured dolphin saved by a dedicated marine biologist and starring Harry Connick, Jr., Ashley Judd and Morgan Freeman. MSN film critic Glenn Kenny recommends the film for what it is: "A smart, sweet and even — dare I say it? — inspiring kid-engineered story of real-life courage and ingenuity…"
"Glee: The Concert" is the big screen concert film featuring the cast of the TV series doing their thing: singing and dancing.  And from the archives comes "Darkman," Sam Raimi's mix of superhero movie and "Beauty and the Beast" drama from 1990
Arriving day and date with stores is "The Ides of March" (Sony), "Abduction" (Lionsgate), "Bucky Larson: Born to be a Star" (Sony) and "Courageous" (Sony).