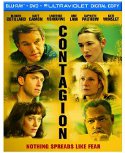 New Releases:
In "Contagion" (Warner), Steven Soderbergh uses his camera lens as a kind of microscope to study the effects of a fictional pandemic. It's an eerie medical thriller with a very different atmosphere than the usual disaster thriller. DVD, Blu-ray and Digital Download. Videodrone's review is here.
"Don't Be Afraid of the Dark" (Sony), from producer/screenwrite​r Guillermo del Toro, is a remake of the 1973 haunted house TV movie, with Katie Holmes and Guy Pearce. DVD and Blu-ray.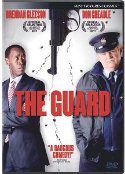 "I Don't Know How She Does It" (Vivendi), starring Sarah Jessica Parker as a full-time professional and devoted mother spread thin, is " Toxic drool masquerading as a comedic paean to working moms," in the words of MSN film critic Kat Murphy. DVD and Blu-ray.
Brendan Gleeson delivers one of the funniest performances of the year in "The Guard" (Sony), a wickedly offbeat black comedy of murder, smuggling and culture clash on the Irish coast. Videodrone's review is here. Chris Evans is a recklessly ambitious young lawyer who takes on a volatile case in "Puncture" (Millennium), a legal thriller based on a true story.
Also new this week: the nature-gone-feral thriller "Shark Night" (Universal) and the French drama "I'm Glad My Mother is Alive" (Strand) from Claude and Nathan Miller.
Browse the complete New Release Rack here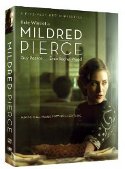 TV on DVD:
Kate Winslet is "Mildred Pierce" (HBO) in the HBO mini-series directed by Todd Haynes, who returns to the James M. Cain novel for a more faithful (if less dynamic) adaptation than the Hollywood classic with Joan Crawford. Salon.com TV critic proclaimed the series "a masterpiece" and named it the best of 2011 TV. On DVD and Blu-ray. Videodrone's review is here.
"Justified: The Complete Second Season" (Sony), starring Timothy Olyphant as maverick U.S. Marshall Raylan Givens, confirms the FX original series as one of the best shows on television, a smart piece of pulp fiction with the rough edges of fascinating characters and storylines with dramatic blowback. On DVD and Blu-ray. Videodrone's review is here.
"Royal Pains: Season Three, Volume One" (Universal) features 10 more episodes of house calls for concierge doctor Hank Lawson, who meets his estranged grandfather this time around, and "Man in a Suitcase: Set 2" (Acorn) features the final 15 episodes from the late-sixties British espionage drama starring Richard Bradford as a disgraced American spy turned free agent in the lucrative European market.
Plus: the short-lived 1999 British comedy series "Dr. Willoughby" (Acorn) with Joanna Lumley and the SyFy Original movie "Ice Quake" (Anchor Bay).
Flip through the TV on DVD Channel Guide here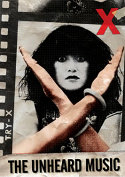 Cool, Classic and Cult:
"X: The Unheard Music" (MVD), a lively, playfully-directed portrait of the defining L.A. punk band of the eighties, is one of the great rock docs of all time. It debuts on both DVD and Blu-ray for the film's 25th Anniversary, with supplements. Videodrone's review is here.
The controversial 1973 documentary "Swastika" (Kino) is a kind of autobiography of Adolph Hitler constructed from home movie footage shot by Eva Braun and propaganda films approved by Hitler himself.
All of the Cool, Classic and Cult here
Blu-ray Debuts:
"Pearl Jam Twenty" (Columbia), Cameron Crowe's portrait of the Seattle band, arrives on Blu-ray, along with the romantic drama "Serendipity" (Lionsgate) with John Cusak and Kate Beckinsale and "She's All That" (Lionsgate), a high school redo of "Pygmalian" with Rachael Leigh Cook and Freddie Prinze Jr.