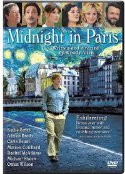 New Releases:
Who would have predicted that "Midnight in Paris" (Sony) would become Woody Allen's most successful film ever? Owen Wilson is perhaps the most amiable of Allen stand-ins as an American writer in Paris who is transported back to the twenties and welcomed into the company of the artistic greats of the era. It's complete wish fulfillment fantasy and yet completely charming, a valentine to Paris today and a tribute to the history that still inhabits the city. On DVD and Blu-ray. Videodrone's review is here.
"Margin Call" (Lionsgate) accomplishes something that Oliver Stone failed to show in his "Wall Street" sequel: it explains how and why the market crash happened, not just in terms of economics but in the culture of Wall Street. A modest drama with plenty to say. On DVD and Blu-ray, featuring commentary, deleted scenes and featurettes. Also on Digital Download and On Demand. Videodrone's review is here.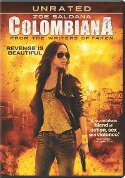 "Colombiana" (Sony), the latest from the Luc Besson international action movie factory, is a sleek revenge thriller starring Zoe Saldana as a sexy assassin. A little silly, a lot of fun. DVD and Blu-ray. Reviewed on Videodrone here.
More serious is "Warrior" (Lionsgate), a sports drama about two brothers (Joel Edgerton and Tom Hardy) who meet in the world of mixed martial arts. DVD, Blu-ray, Digital Download and On Demand. "Straw Dogs" (Sony) is the 2011 remake of the violent Sam Peckinpah drama, this one starring James Marsden, Kate Bosworth and Alexander Skarsgård. DVD, Blu-ray and Digital Download.
More family oriented is "Dolphin Tale" (Warner), based on the true story of an injured dolphin saved by a dedicated marine biologist and starring Harry Connick, Jr., Ashley Judd and Morgan Freeman, and "Glee: The Concert Movie" (Fox), featuring the cast of the TV series. Both on DVD and Blu-ray.
Also new: "Burke and Hare" (MPI) from director John Landis, "Blackthorn" (Magnolia) starring Sam Shepard as Butch Cassidy, "Toast" (Image) and the documentaries "Eames: The Architect and the Painter" (First Run) and "Senna" (Universal).
Browse the complete New Release Rack here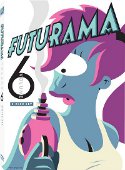 TV on DVD:
"Futurama: Volume 6" (Fox) features 13 new episodes of the Matt Groening's recently revived animated sci-farce about a modern day human frozen in the wacky future of the year 3000. On DVD and Blu-ray.
A wedding, a birth, a scandal, a fight to survive in a raging storm: "One Tree Hill: The Complete Eighth Season" (Warner) offer 22 more episodes of the melodramatic shenanigans that has made this CW night-time soap opera into a long-running hit.
Flip through the TV on DVD Channel Guide here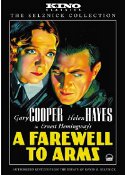 Cool, Classic and Cult:
Gary Cooper is the young ambulance in WWI and Helen Hayes a British nurse in "A Farewell to Arms" (1932) (Kino), Frank Borzage's very adult film of Ernest Hemingway's novel. "Nothing Sacred" (Kino) is a dizzy screwball comedy from 1937 starring Carole Lombard as a sweet, sexy lovesick ditz and Fredric March as a scheming newsman who falls in love with her. Both of these films have been long available in inferior public-domain DVD editions. Kino remasters both films for DVD and Blu-ray debut from original nitrate 35mm prints preserved by George Eastman House. Reviewed on Videodrone here.
Also new: "Love Exposure" (Olive), an epic, four-hour drama of youth culture in Japan from director Sion Sono.
All of the Cool, Classic and Cult here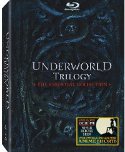 Blu-ray Debuts:
"Underworld Trilogy: The Essential Collection" (Blu-ray) (Sony) collects all three of the "Underworld" films in anticipation of the upcoming fourth installment. The first of the sleekly stylized monster mash is fun despite its self-serious direction, the second is bloody awful (emphasis on the bloody) and the third… well, if you made it that far, then you're sure to enjoy it just as much. The set features commentary, featurettes and exclusive new anime short as well as the Ultraviolet function. Videodrone's review is here.
Also reviewed this week: Seijun Suzuki's 'Tokyo Drifter' and 'Branded to Kill'
Peruse all the new Blu-rays here