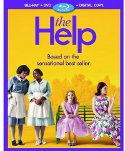 New Releases:
This season's favorite to "Blind Side" the Oscars with a sentimentalized tale of race relations is "The Help" (Touchstone), based on the bestselling novel by Kathryn Stockett and directed by her childhood buddy Tate Taylor. The film, set in early 1960s Jackson, MI, was as popular as the novel, and even with its simplification of a complicated social relations and its idealized hero (Emma Stone) and easy-to-hiss villain (Bryce Dallas Howard), the dignity that Viola Davis brings to her role and the performances by Octavia Spencer, Sissy Spacek and especially Jessica Chastain (having a magnificent year) make it worth seeing. On DVD, Blu-ray, Video on Demand and digital download. Videodrone's review is here.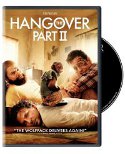 "The Hangover Part II" (Warner) is the monster hit of a sequel to the monster comedy hit starring Bradley Cooper, Ed Helms and Zach Galifianakis. It's out on DVD, Blu-ray, Video On Demand and digital download and, yes, there are extras. "Cowboys & Aliens" (Universal), a science fiction western with Harrison Ford and Daniel Craig, wasn't a hit, but it does have monsters. Plus cowboys, spaceships, horses and Olivia Wilde. And, of course, lots of supplements. On DVD, Blu-ray, Video on Demand and digital download.
"The Debt" (Universal) is the actor's showcase of the week: Helen Mirren headlines the cast as Mossad agent remembering a past mission (where she's played by actress-of-the-momen​t Jessica Chastain), and Sam Worthington, Ciaran Hinds and Tom Wilkinson co-star. And Jim Carrey stars in the family film "Mr. Popper's Penguins" (Fox) with a bunch of, you guessed it, adorable penguins.
From France comes the riveting crime thriller "Point Blank" (2011) (Magnolia), about an innocent guy pulled into a conspiracy of corrupt cops and vicious killers (reviewed here), and "Rapt" (Kino Lorber), a grueling kidnapping drama with an undercurrent of tabloid culture humiliation, plus the road comedy "Mammuth" (Olive) with Gerard Depardieu. And there is "Life Above All" (Sony) from South Africa and "Astral City: A Spiritual Journey" (Strand) from Brazil.
Browse the complete New Release Rack here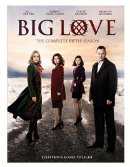 TV on DVD:
"Big Love: The Complete Fifth Season" (HBO) brings HBO's big family drama of polygamy in Salt Lake City to a close. While the show had a tendency to get lost in contrived complications, at its best it offered a skewed yet impassioned perspective on faith and family values. Also this week is "Big Love: The Complete Collection" (HBO), with all five seasons in a tightly-packed set, but nothing new that isn't in the existing season sets. Videodrone's reviews are here.
"Underbelly: The Trilogy" (eOne) is a gritty Australian crime chronicling the violent drug-fueled crime wave that first blew up in the seventies. Videodrone's review is here.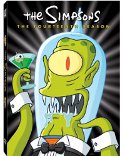 "The Simpsons: The Fourteenth Season" (Fox) rewinds back to the 2002-2003 season, which features the show's 300th episode and a guest roster from Mick Jagger and Elvis Costello to Adam West and Burt Ward. 22 episodes on four discs in an accordion digipack of paperboard slipsleeves. "Portlandia: Season One" (MVD) is the comedy series from Carrie Brownstein and Fred Armisen about the city where the dream of the nineties is still alive. (See a clip here.)
"The Sarah Jane Adventures: The Complete Fourth Season" (BBC) marks the second-to-last season of the kid-oriented "Doctor Who" spin-off, starring original-series companion Elisabeth Sladen and young cast of helpers. Also for young viewers is the 2011 holiday special "Ice Age: A Mammoth Christmas Special" (Fox).
Flip through the TV on DVD Channel Guide here

Cool, Classic and Cult:
The original "Millennium" trilogy, based on Stieg Larsson novels, was produced in two versions. "Dragon Tattoo Trilogy: Extended Edition" (Music Box) presents the expanded edition created for European television, where it was shown as a six-part, nine-hour mini-series. It debuts in the U.S. on DVD and Blu-ray in advance of the American remake of "The Girl With the Dragon Tattoo." More on Videodrone here.
Not exactly documentary, "Jean-Luc Godard's Histoire(s) du Cinema" (Olive) is a collection of eight video essays, made over a period of ten years, where the filmmaking legend considers the history of the movies with a typically idiosyncratic style. Videodrone's review is here.
Ernst Lubitsch's "Design for Living" (Criterion), previously available exclusively in a Gary Cooper DVD box set, gets the Criterion treatment on DVD and Blu-ray. Videodrone looks to MSN colleague Kim Morgan for comments.
Pier Paolo Pasolini directs Maria Callas in his 1969 interpretation of "Medea" (eOne). And "Mystery Science Theater 3000: Volume XXII" (Shout! Factory) makes fun of four more films, including the "Planet of the Apes" Japanese knock-off "Time of the Apes" and the Ed Wood Jr.-scripted "The Violent Years."
All of the Cool, Classic and Cult here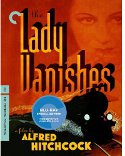 Blu-ray Debuts:
Hitchcock patented the romantic thriller with "The Lady Vanishes" (Criterion), a bright, breezy confection that takes Margaret Lockwood, Michael Redgrave, Dame May Whitty and a colorful cast from an idyllic picture postcard of fantasy Europe to a nightmarish journey to the heart of the dark days of World War II that lay just ahead. Crierion's Blu-ray debut includes a bonus feature with the film's co-stars Naunton Wayne and Basil Radford among its supplements. Videodrone's review is here.
"Mission: Impossible Extreme Blu-ray Trilogy" (Paramount) collects the first three big budget, big screen incarnation of the cult espionage series of the 1960s, starring Tom Cruise as secret agent Ethan Hunt and a collection of dazzling action set pieces. Just in time for mission four.
Peruse all the new Blu-rays here