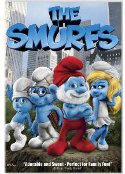 New Releases:
Tuesday is officially new release day for DVD and Blu-ray, but this week a pair of new releases have staked out the Friday usually reserved for "Harry Potter" films and other youth-skewed blockbusters: "The Smurfs" (Sony) and "Friends with Benefits" (Screen Gems) both released on Friday, December 2.
"The Smurfs," featuring little blue CGI creatures scrambling and singing through live action New York City while a hygiene-challenged wizard pursues them, is a juvenile comedy for the kids and includes lots of supplements on the DVD and Blu-ray editions. Videodrone's review is here. "Friends with Benefits" is an R-rated romantic comedy with Mila Kunis and Justin Timberlake navigating the fine line between sex and love and it arrives on DVD and Blu-ray with commentary and deleted scenes. Reviewed here.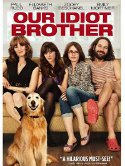 Even without those films, Tuesday is a huge week for New Releases, the biggest between now and January. "Our Idiot Brother" (Anchor Bay), starring Paul Rudd as a sweetly oblivious guy whose instinctive honesty and generosity tends to complicate the lives of his sisters, is my pick for the day, an easy-going comedy with a good cast (Elizabeth Banks, Zooey Deschanel and Emily Mortimer as the sisters) and a big heart. With commentary, deleted scenes and a featurette on DVD and Blu-ray. More here.
MSN film critic Glenn Kenny, on the other hand, is upbeat about "30 Minutes or Less" (Sony), a black comedy about a pizza delivery guy (Jesse Eisenberg) sent to rob a bank with dynamite strapped to his body. Kenny describes is as "punchy, nasty, laugh-out-loud-funny​ stuff that doesn't flag or wear out its welcome." The DVD features deleted scenes and a featurette and the Blu-ray adds commentary and more.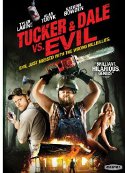 My indie pick this week is the horror comedy "Tucker & Dale vs. Evil" (Magnet), with Tyler Labine and Alan Tudyk as good-natured idiot hicks in the woods attacked by smug college kids convinced the boys are horror movie hillbilly killers. Hilarious mayhem ensures. Videodrone's review is here.
Werner Herzog's documentary "Cave of Forgotten Dreams" (MPI), an exploration of the ancient Chauvet Cave, home to the oldest human artwork known to exist, was originally released in 3D and is available on Blu-ray 3D as well as standard DVD and Blu-ray editions. Videodrone's review is here. Also new on the non-fiction front: "Reel Injun" (Kino Lorber), a survey of how native Americans have been portrayed in the movies.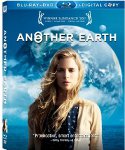 And they keep on coming: Anne Hathaway and Jim Sturgess star in the romantic drama "One Day" (Universal). Brit Marling co-writes and stars in "Another Earth" (Fox), an indie drama with a science fiction backdrop and breakthrough performance from Marling. The offbeat comedy "The Future" (Lionsgate) is the second feature from acclaimed performance artist Miranda July.
Plus: the coming-of-age film "The Art of Getting By" (Fox) with Freddie Highmore and Emma Roberts, the faith-based golf drama "Seven Days in Utopia" (Arc Entertainment) with Robert Duvall and Lucas Black, "5 Days of War" (Anchor Bay), Renny Harlan's portrait of the brief but brutal attack on Georgia by Russia in 2008, and the foreign films "Kidnapped" (IFC) from Spain, "The Wave" (IFC) from Germany (but based on a true story from an American high school) and "Vampires" (IFC), a horror comedy from Belgium.
Browse the complete New Release Rack here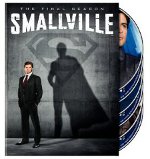 TV on DVD:
"Smallville," the long-running WB youth superhero series about Superman before he donned the cape, ended last season after an impressive ten-season run. So while we get "Smallville: The Complete Tenth Season" (Warner) on both DVD and Blu-ray, we also get the deluxe "Smallville: The Complete Series" (Warner), on DVD only but an impressive collection of all 218 episodes and supplements, plus exclusive bonus supplements, on 62 discs in a box set of hefty digibook cases. Season Ten reviewed on Videodrone here, and the "Complete Series" is revisited on Videodrone here.
Another box set, "Friday Night Lights: The Complete Series," also gets reviewed on Videodrone here.
Peter Graves returned to duty for "Mission: Impossible – The 1988 TV Season" (Paramount), the first of two seasons in the revival of the secret agent caper series. 19 episodes on five discs, no supplements. More on Videodrone here.
Adam Rifkin turned his video surveillance film into a Showtime series with "Look: Season 1" (Image). 11 half-hour episodes on two discs.  "Vietnam in HD" (A&E/History), a documentary series made for the History Channel with rare film footage shot by the soldiers themselves, arrives on DVD and Blu-ray a few weeks after its cable debut.
"30 Rock: Season 5" (Universal) features 22 episodes of the hit sitcom, which is set to begin its sixth season in January. The three-disc set includes both versions of the season live show, commentary tracks and other supplements. Also this week are "Hot in Cleveland: Season Two" (Paramount) and "Tyler Perry's Meet the Browns: Season 3" (Lionsgate).
Flip through the TV on DVD Channel Guide here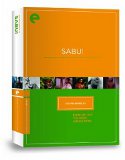 Cool, Classic and Cult:
"Sabu! (Eclipse Series 30)" (Criterion) collects three Alexander Korda productions (all directed by his brother, Zoltan Korda) starring Selar Shaik, renamed Sabu when was elevated from boy elephant driver of a maharaja to star of the film "Elephant Boy" (1937). The set also features "The Drum" (1938), with Sabu as a young prince protected by the British colonial forces in India, and "Jungle Book" (1942), all carried by Sabu's energy, sincerity and screen charisma. (A fourth Korda feature starring Sabu, "The Thief of Bagdad," was previously release by Criterion.) Videodrone's review is here.
"The Cycle" (Nima Pictures/Facets) is a 1978 drama from Iranian master Dariush Mehrjui, made during the reign of the Shah, whose regime banned it for its uncompromising portrait of poverty in the country. "Chillerama" (Image) is anthology film of four tongue-in-cheek horror shorts directed by Adam Green, Joe Lynch, Adam Rifkin and Tim Sullivan. "The Invisible Frame" (Icarus) is a rumination on the Berlin Wall from filmmaker Cynthia Beatt and actress Tilda Swinton.
All of the Cool, Classic and Cult here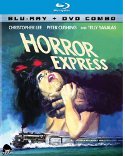 Blu-ray Debuts:
"Horror Express" (Severin), the cult Spanish horror film with Christopher Lee and Peter Cushing previously available in numerous DVD editions of dubious quality, gets the deluxe treatment and a new HD master for its Blu-ray debut in an edition that features new and archival interviews and a bonus DVD copy. Reviewed on Videodrone here.
Continue  reading at Videodrone for a complete listing of the week's releases