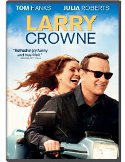 Here's what happening on home video this week.
New Releases:
Tom Hanks and Julia Roberts carry "Larry Crowne" (Universal), a romantic comedy of downsizing, second chances and making friends at community college. It has all the grit of double mocha but then it's not really about economic anxiety. Hanks has too much moxie to let little things like unemployment and an underwater mortgage get him down. Videodrone's review is here.
Speaking of second chances, "Beginners" (Universal) stars Ewan McGregor as an artist challenged to open up his life after his father (Christopher Plummer) comes out of the closet at age 75 and engages fully for the first time in his life. Plummer's performance is superb and already Hollywood is talking Oscar. Videodrone's review is here.
"The Tree" (Zeitgeist), directed by Julie Bertuccelli, was the closing night film at Cannes 2010. Charlotte Gainsbourg stars as French widow in Australia whose youngest daughter thinks her dead father is speaking to her through the fig tree in their yard.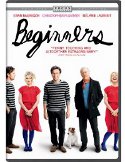 "Bellflower" (Oscilloscope) is a scruffy American indie about cars, friendship, romance and building the perfect flame thrower. "Griff the Invisible" (Vivendi) , from Australia, stars Ryan Kwanten (of "True Blood") as a sad sack by day turned self-made superhero at night.
"Main Street" (Magnolia) stars Colin Firth, Ellen Burstyn, Patricia Clarkson, Amber Tamblyn and Orlando Bloom in the final screenplay by Horton Foote and Jonathon Nossiter directs Charlotte Rampling, Bill Pullman, Irene Jacob and Fisher Stevens in "Rio Sex Comedy" (FilmBuff). From China comes a remake of "What Women Want" (China Lion) starring Andy Lau and Gong Li in roles created by Mel Gibson and Helen Hunt.
On the non-fiction front is "The Topp Twins: Untouchable Girls" (Disinformation), about the New Zealand lesbian twin sister music-and-comedy duo, and portraits of the counterculture clown "The Wavy Gravy Movie: Saint Misbehaving" (Docurama) and the real life citizen "Superheroes" (Docurama) patrolling city streets today.
Browse the complete New Release Rack here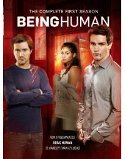 TV on DVD:
"Being Human: The Complete First Season (U.S.)" (eOne) is the American incarnation of the original British series about a vampire, a werewolf and a ghost who become roommates and try to live like regular folk. Which, of course, is complicated when you sprout fangs at the promise of fresh blood or turn into a hairy, feral killer at the full moon.  Videodrone's review is here.
"It Takes a Thief: The Complete Series" (eOne) features the entire three-season run of the sixties international espionage series starring Robert Wagner as a career criminal turned playboy agent: 66 episodes on 18 discs, plus bonus interviews and a set of coasters. Videodrone's review is here.
"Neverwhere: 15th Anniversary Edition" (BBC) remasters the 1996 British mini-series adapted by Neil Gaiman from his own novel (reviewed here, with an exclusive clip), and "Crime Story: The Complete Series" (Image) collects the two seasons of Michael Mann's sixties-era gangster series in bargain-priced edition (reviewed here).
Flip through the TV on DVD Channel Guide here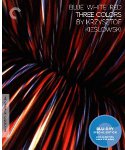 Cool, Classic and Cult:
Criterion has a reputation for presenting the greatest film of world cinema in superb editions, but with week they top even their own high standards. "Three Colors: Blue White Red" (Criterion) offers newly remastered editions of the Krzysztof Kieslowski films, a sublime trilogy given a magnificent treatment. And Jean Renoir's "The Rules Of The Game" (Criterion) is rereleased in a new, improved high-definition master with additional supplements. Videodrone's review is here.
Alex Cox went south of the border to make "Highway Patrolman" (Microcinema) in 1992 and came up with a superb low-budget crime thriller of morality and corruption. And "Giorgio Moroder Presents Metropolis" (Kino) is the 1984 reconstruction of Fritz Lang's silent classic with newly-discovered footage, lavish tints and a rock soundtrack, all but displaced by recent restorations but influential in its day.
All of the Cool, Classic and Cult here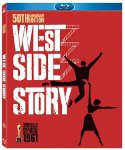 Blu-ray Debuts:
A pair of classic, Oscar-winning musicals go Blu this week: "West Side Story: 50th Anniversary Edition" (Fox) is released in two editions, including a deluxe four-disc set filled with supplements and featuring a bonus tribute CD and a booklet (reviewed here, with an exclusive clip), and "My Fair Lady" (Paramount) features the wealth of extras originally presented on the DVD special edition.
"Looney Tunes Platinum Collection: Volume 1" (Warner) presents the HD debut of 50 of the greatest Looney Tunes cartoons in a three-disc set with commentaries, featurettes and hours of bonus documentaries. Videodrone's review is here.
"Farscape: The Complete Series" (A&E) features all four seasons of the wild made-for-cable science fiction series (but not the mini-series finale) along with all the commentary tracks, featurettes and other supplements from the DVD incarnations.
"Evil Dead II: 25th Anniversary Edition" (Lionsgate) is simply the latest excuse to rerelease this cult classic, while "Mysterious Island" (Twilight Time) is the debut Blu-ray release from the boutique label Twilight Time. Plus there's "Infernal Affairs" (Lionsgate), the film that inspired Martin Scorsese's "The Departed," and "Despair" (Olive), Rainer Werner Fassbinder's English language debut.
Peruse all the new Blu-rays here
The complete calendar of releases this week is on Videodrone here.