Criterion established itself as the gold standard for classic cinema on home video first on laserdisc, then on DVD and now for Blu-ray. This week, Criterion brings out editions of four of the greatest, most beautiful and most resonant films every made in newly remastered DVD editions and Blu-ray debuts: Three Colors: Blue White Red, the great trilogy from Krzysztof Kieslowski, and Jean Renoir's The Rules Of The Game.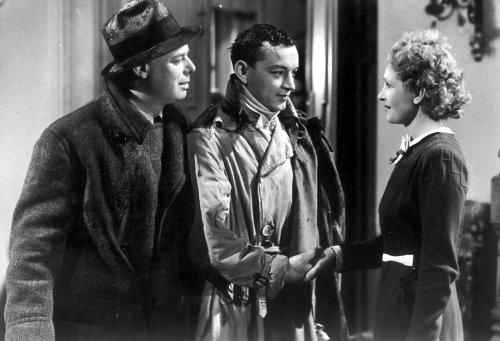 Reviled and condemned upon its release in 1939, butchered by the studio and declared a rediscovered masterpiece when is was reconstructed and restored in 1959, Jean Renoir's The Rules Of The Game (1939) is at once savage social satire and a compassionate comedy of manners with a fatal, feral undercurrent. Set in the dying days of the 1930s, as the Third Reich cast a long shadow over a seemingly impotent France, the ironic drama of life, love, class, and the social code of manners and behavior –"the rules of the game" of the title — finds its microcosm of French society in the farcical romantic triangles that play out during a weekend in the country. The defining line of the film — "Everyone has their reasons" — is transformed by Renoir from a statement of tolerance to a dismissal of behavior to ultimately an apologist's impotent excuse for the inexcusable. I'd have a hard time calling this my "favorite" of Renoir's films, as it demands so much and can leave you devastated by end, but I believe that there is not a more perfect, more profound, or more inexhaustible film in Renoir's amazing career.
Criterion originally released this on DVD in 2004 in what was then a state-of-the-art edition. It's been newly remastered in a high-definition digital restoration, which brings out greater detail, depth and texture. As it is mastered from a reconstruction of a film that was drastically re-edited after its release, from whatever materials survived (the original negative was destroyed in during World War II), the greater detail reveals more of the wear and damage, but that is an honest trade-off. Criterion was able to digitally clean up most of the scratches, grit and wear, and what's left is the legacy of film and time. DVD Beaver compares the new transfer to the previous DVD editions here.