The Netflix plan was brilliant. Emphasis on was. After defining and dominating the DVD rent-by-mail market, the company dove into streaming video, made deals with Blu-ray and PSP manufacturers to install software to stream Netflix content to TVs and made the service part of the Netflix subscription: a library of thousands of movies and TV episodes available for free instant viewing, as well as New Releases that could be rented for a fee.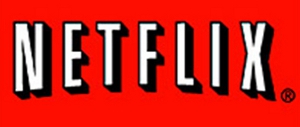 And then they alienated a large part of their subscriber base by deciding it was time to charge for the service at the very time households were cutting back on expenses. It was a self-inflicted wound created by bad timing and PR management and they lost 3 million subscribers in the last quarter. Meanwhile Blockbuster has made a play to take some of the rental-by-mail business and launched a streaming service partnership with Dish Network, the satellite service. And then there's Hulu Plus, the pay component of Hulu, which includes a deal to stream titles from the Criterion library (including films not yet available on Criterion DVD or Blu-ray).
Dave Kehr explored some of the rarities and oddities available via Netflix Instant and Hulu Plus for the New York Times (read it here) and you can add Amazon Instant Video and iTunes to the list of options, with thousands upon thousands of movies and TV shows accessible on a per-title basis, the equivalent of a virtual rental or digital purchase. They are all industry heavyweights who don't need a plug from me.
Here are a couple of alternate services that offer a different kind of line-up and, unlike Netflix, don't demand a complete commitment. You can subscribe or simply pick a la carte. But if you are tired of the sameness of the New Release rack, these services offer something different.