While it's become a kind of Hollywood exercise for directors to re-edit and extend films for home video, David Lynch has never succumbed to the temptation. The film that arrives in theaters is, for better or worse, the film that will live on.
In terms of "Blue Velvet," it is decidedly for the better. After the frustrations of "Dune," producer Dino De Laurentiis gave Lynch a free hand and creative control over "Blue Velvet" and Lynch released the film as he intended it to be seen.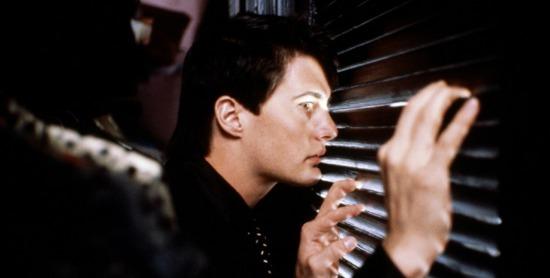 The Blu-ray debut of "Blue Velvet" (MGM) features a newly remastered edition of the film, but it also features a unique peak into the creative process of Lynch with a collection of recently rediscovered deleted scenes: 50 minutes of visions, both lovely and horrible, human and hellish.
These pieces were pared away in the editing, like a sculptor chiseling away to get to the perfect form, but they are full of visual delights and offbeat humor, narrative sidetrips and character embellishments. Some scenes simply cast a mood of unease or anxiety over the proceedings. Yet all are glimpses into the inspiration and explorations of Lynch as a filmmaker and marvelous addenda to the finished film, a look into roads not taken and details whittled away to reach the narrative focus and tonal balance of the final piece.
Continue reading at Videodrone and get an exclusive look at a never-before-seen deleted clip. Warning: for mature audiences only.