Ken Burns has spent all of his thirty year (and running) career as a documentary filmmaker turning his camera back on the history of the United States: the defining people, events and accomplishments that defined, divided and united the country. From "Brooklyn Bridge" and "The Statue of Liberty" to "The Civil War" and "Jazz" and "The National Parks" (to name but a few), he has tackled subjects small and expansive with the same focus: finding the human stories that illuminate the history. His latest production, "Prohibition" (PBS/Paramount), presents a complex story of unlikely allies, disastrous political misjudgments and destructive consequences, and a political climate that is eerily familiar today.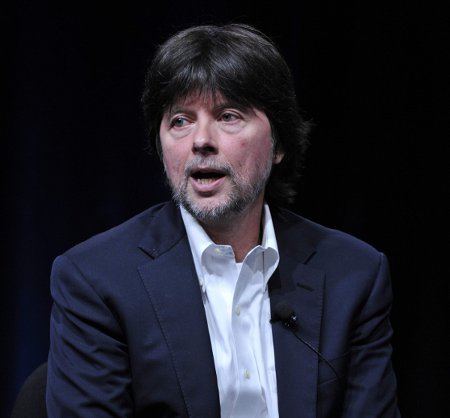 The three-part documentary debuted over three nights on PBS and arrives on DVD and Blu-ray on Tuesday, October 4. Videodrone spoke with Burns about "Prohibition," his fascination with American history and what he's been watching.
What have you been watching?
Ken Burns: Not much. I've been working 24/7 promoting the "Prohibition" series. Basically I've been watching "Boardwalk Empire," which is a kind of cousin of what we've done, a dramatic, fictionalized version of the themes that we tackled with our documentary on "Prohibition."
What does Ken Burns pull out of his DVD library to watch to relax after working on a documentary all day?
I'm a child of R&B and rock and roll, I was born in the early fifties and grew up in the late fifties and early sixties and that was my music, but in 2001 we released a 17 ½-hour history of jazz and everything is filled with jazz, I listen to it all the time. I like the old stuff, I like the new stuff, I listen to Louis Armstrong, I think he's God. I think he is to music in the 20th century — and I didn't say jazz — I think he is to music in the 20th century what Einstein was to physics, what Freud was to medicine and what the Wright Brothers are to travel, that is to say, a quantum leap in our musical understanding.
My father told me stories of my grandfather, who as a child in the Dakotas would accompany my uncle as he made deliveries of moonshine that his family made from a still in the hills.
Burns: You know what? We traveled all around the country on this promotional tour, every walk of life, and I don't know anybody that doesn't have some related prohibition story. It's really wonderful. I love the way our films — "The Civil War," "Baseball," "Jazz," "The National Parks" — but this one in particular draws out stories in people quite apart from our own stories that we're trying to tell.