Videodrone's take on the biggest, best, coolest and culty-ist home video releases of the week
New Releases:
"Bridesmaids" (Universal) is a necessary reminder that women can have just as much fun playing in the comedy sandbox of adolescent behavior, poor judgment and gross-out gags (they clearly do) and that audiences find it just as funny. Kristin Wiig co-writes and stars in this hit girl-bonding romp and gives a charming vulnerability to it all between the laugh. Videodrone's review is here and Videodrone talks to Kristin Wiig about the film and DVD here.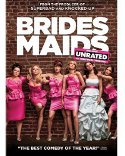 Speaking of brides, "Bride Flight" (Music Box) is a romantic drama about three Dutch women emigrating to New Zealand to meet their husbands-to-be in 1953, while "Brand New Day" (Fox) is an Australian musical road movie starring Geoffrey Rush.
On the foreign front we have a couple of horror films — "We Are the Night" (IFC), a German vampire indie, and "The Silent House" (IFC), a haunting thriller from Uruguay shot in a single, unbroken take — plus the Lebanese drama "I Want to See" (Typecast) starring Catherine Deneuve and the documentary "Nostalgia For The Light" (Icarus) from Chile. Videodrone's Foreign Affairs round-up is here.
Finally, Bruce Willis goes direct-to-DVD in "Set Up" (Lionsgate), getting second billing to Curtis "50 Cent" Jackson.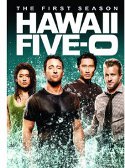 TV on DVD:
"Hawaii Five-0: The First Season" (Paramount) revives the old cops-in-paradise crime series with a young cast and a new sensibility. This Five-0 is a special branch that makes up its rules, sort of a classic cop show on steroids and sun tan lotion. The season ends with a cliffhanger rife with conspiracy, corruption and criminal frame-ups. Book 'em, Danno. Videodrone's review is here.
Dana Delaney returns to TV in "Body of Proof: The Complete First Season" (Disney), playing a flinty former neurosurgeon turned forensic pathologist who has to learn to tone down her attitude and reconnect with her estranged daughter after a car accident ends her surgical career. Videodrone's review is here.
There are more debut seasons: "Mike & Molly: The Complete First Season" (Warner), with newly-anointed Emmy winner Melissa McCarthy, "Happy Endings: The Complete First Season" (Sony), "Raising Hope: The Complete First Season" (Fox) and "Law & Order: Los Angeles – The Complete Series" (Universal), the latter reviewed on Videodrone here.
Also this week comes Emmy Award powerhouse "Modern Family: The Complete Second Season" (Fox), "Castle: The Complete Third Season" (Disney) and "The Mentalist: The Complete Third Season" (Warner), while on the classic TV front, "Mickey Spillane's Mike Hammer: The Complete Series" (A&E) stars Darren McGavin in a late-fifties version of the iconic detective and "The Dick Van Dyke Show 50th Anniversary Edition: Fan Favorites" (Image) offers 20 classic episodes. The vintage releases are reviewed on Videodrone here.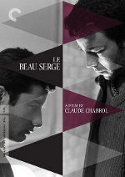 Cool, Classic and Cult:
"Le beau Serge" (Criterion) and "Les cousins" (Criterion), the first two films from Claude Chabrol, mark the official birth of the French nouvelle vague. The two confident, mature dramas don't have the stylistic flash or narrative invention of the more famous works by Godard and Truffaut that followed, but that was always the way with Chabrol, the classicist of the "Cahiers" crowd. They make their respective American home video debuts on beautifully-mastered​​ DVD and Blu-ray editions from Criterion. Videodrone's review is here.
"Landmarks of Early Soviet Film: A Four-Disc DVD Collection Of 8 Groundbreaking Films" (Flicker Alley) may sound like dry lesson plan in film history on the surface but the diversity of films, from dynamic dramas to witty comedies to striking documentaries, makes this collection a revelation for lovers of silent films, classic cinema and adventurous filmmaking. Such a labor of love certainly gets some love from me in the Videodrone review.
Also debuting this week is "Visions of Eight" (Olive), the anthology documentary on the 1972 Munich Olympics with sequences by Milos Forman, Kon Ichikawa, Claude Lelouch, Arthur Penn, John Schlesinger, Mai Zetterling, Juri Ozerov and Michael Pfleghar, and "hitRECord RECollection" (hitREcord), a multimedia collection of short films, music and art collected in a hardcover book.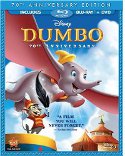 Blu-ray Debuts:
The 1941 Disney animated classic about a little circus pachyderm with big ears and the unlikely ability to fly, makes its Blu-ray debut with "Dumbo: 70th Anniversary Edition" (Disney) in newly remastered edition, reviewed on Videodrone here.
Audrey Hepburn is perfection as carefree and kooky New York party girl Holly Golightly in "Breakfast At Tiffany's" (Paramount), Blake Edwards' sparkling adaptation of Truman Capote's bittersweet novella, and Wes Craven's first two films get new Blu-ray editions.  Also new this week: "The Others" (Lionsgate), "Scary Movie 2" (Lionsgate) and "Scary Movie 3: Unrated" (Lionsgate).
For Coming Attractions and more reviews, visit Videodrone, MSN's DVD, Blu-ray and home viewing column.