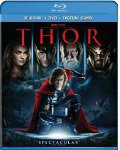 New Releases:
Kenneth Branagh brings "Thor" (Paramount, the Norse god-as-comic-book hero, to the big screen with Shakespearean dimension and god-versus-robot fantasy action. In other words, full of sound and fury and not much else. Chris Hemsworth does cut an impressive figure as the Aryan princeling god, though. Videodrone's review is here, and we talk with Kenneth Branagh about gods, superheroes and movies here.
Kelly Reichert's "Meek's Cutoff" (Oscilloscope), a frontier drama about a wagon train lost in the high plains of Oregon, may be the quietest western you've ever seen. Michelle Williams, Bruce Greenwood and Will Patton star in this superb, beautifully observed film. Videodrone hits the trail with the film here.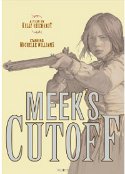 Joseph Gordon Levitt is a headbanging blast of anarchy with a healing presence in "Hesher" (Lionsgate) and Helen Mirren is Prospera in Julie Taymor's take on Shakespeare's "The Tempest" (Touchstone), which co-stars Russell Brand, Alfred Molina, Chris Cooper, Alan Cumming and Felicity Jones.
"Conan O'Brien Can't Stop" (Paramount) chronicles the comic's "Legally Prohibited from Being Funny on TV" tour after his departure from "The Tonight Show." The French-language Canadian drama "Incendies" (Sony), about siblings who travel to the Middle East to meet family they never knew existed, was an Oscar nominee for "Best Foreign Language Film." Other imports this week include the French/Austrian/Germ​​an coproduction "Lourdes" (Palisades Tartan) and "Le Quattro Volte" (Kino Lorber) from Italy.
Browse the complete New Release Rack here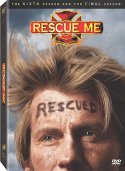 TV on DVD:
After seven years of self-destructive behavior and incendiary lives, the characters of "Rescue Me: The Sixth Season and The Final Season" (Sony) are given as satisfying a send off as they could expect. It ends not with fire but with family. And a few ghosts. Videodrone's review is here.
"Blue Bloods: The First Season" (Paramount) is an old-school family cop drama with Tom Selleck as clan patriarch, NYC Police Commissioner and father of two policeman and one Assistant D.A., and it arrives in advance of its second season debut. And Gleeks will sing for joy for "Glee: The Complete Second Season" (Fox) (or, if you picked up the earlier half-season release, "Glee: Season 2, Volume 2").
Starz continues to pursue its signature style of historical spectacle and contrived cable nudity with the prequel "Spartacus: Gods of the Arena" (Anchor Bay) and the short-lived "Camelot: The Complete First Season" (Anchor Bay), the story of King Arthur… with a little sex in it. Reviewed on Videodrone here.
And more, including "Grey's Anatomy: The Complete Seventh Season" (Disney) and "Private Practice: The Complete Fourth Season" (Disney), the cult series "Supernatural: The Complete Season Sixth Season" (Warner), sitcoms "The Big Bang Theory: The Complete Fourth Season" (Warner) and "It's Always Sunny In Philadelphia: The Complete Sixth Season" (Fox) and the British import "Masterpiece Mystery!: Inspector Lewis 4" (PBS).
Flip through the TV on DVD Channel Guide here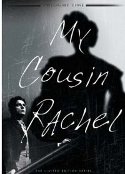 Cool, Classic and Cult:
The 1952 "My Cousin Rachel" (Twilight Time), from the Daphne du Maurier novel, stars Olivia De Havilland and features Richard Burton in his debut American role. "Eating" (Breaking Glass) is back on DVD for the 20th Anniversary of Henry Jaglom's "very serious comedy about women & food."
On the cult front is "Mystery Science Theater 3000: Manos: The Hands Of Fate Special Edition" (Shout! Factory), a deluxe edition celebrating what is arguably the worst film ever made, and "Thor & Loki: Blood Brothers" (Shout! Factory) a motion-comic adaptation of the 2004 comic book mini-series, timed for home video release with the feature film.
All of the Cool, Classic and Cult here

Blu-ray Debuts:
Has a Blu-ray release ever arrived with as much anticipation and apprehension as "Star Wars: The Complete Saga" (Fox)? Arriving in a nine-disc box (there are also separate editions with each of the two trilogies), it's packed with commentaries, documentaries, interviews and plenty of behind-the-scenes peaks and techno-geek Lucas promises state of the art remastering for high definition. But once again, he's tinkering with the original films, adding yet more special effects (to make the 1977 effects look more modern?), rejiggering scenes and even adding scenes (see Corwin Neuse on The Hitlist). Expect the fan blogosphere, already buzzing with indignation, to explode when it finally arrives on Friday, September 16.
No such controversy surrounds "Citizen Kane: 70th Anniversary Ultimate Collector's Edition" (Warner), a beautifully mastered edition of what has been called The Greatest Film Ever Made. Well, except for the Amazon exclusive edition which features the DVD debut of "The Magnificent Ambersons" as a supplement. Videodrone's review is here.
Criterion upgrades "3 Women" (Criterion) and "My Life as a Dog" (Criterion), previously on DVD, to Blu-ray. On the cult front is Wes Craven's original "The Hills Have Eyes" (Image), the Italian sci-fi satire "The 10th Victim" (Blue Underground) and the grindhouse revenge flick "The Exterminator" (Synapse).
Peruse all the new Blu-rays here
Build Your Library Essential of the Week:
"Citizen Kane: 70th Anniversary Ultimate Collector's Edition" (Warner) is the definition of the great American movie. Above all, Welles was a showman and "Citizen Kane" is a three ring circus of cinematic ingenuity, a startlingly entertaining blend of pulp melodrama, historical biography, detective story, political drama, storytelling confabulation, and plain old theatrical flourish. And this Blu-ray, as good a digital edition as we're likely to see (the negative was lost in a fire so a fine-grain print was used for this edition), also features the documentary "The Battle Over Citizen Kane" and "RKO 281," a fictionalized dramatization of the making of the film.
For Coming Attractions and more reviews, visit Videodrone, MSN's DVD, Blu-ray and home viewing column.