The director talks about gods, superheroes, 'Wallander' and what he's been watching at home
Kenneth Branagh may not be the first name that comes to mind to direct a superhero film, but when that hero is Thor, the Norse god of thunder, who better than a director steeped in the Shakespeare and the classics? Which is not to pigeon-hole Branagh, whose heart belongs to Shakespeare but whose career spans stage, cinema and TV and all manner of projects, including a portrayal of Sir Laurence Olivier in the upcoming feature My Week With Marilyn and another BBC series as the gloomy Swedish detective Wallander. To mark the release of Thor on DVD, Blu-ray and Blu-ray 3D this week (reviewed on Videodrone here), we talked with the Branagh about gods, superheroes and what he's been watching at home.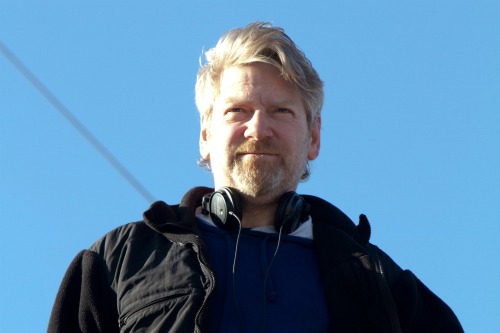 What have you been watching?
Kenneth Branagh: Well, I can tell you I've been watching Thor for the past few days because I was checking on how the DVD worked out. Ah, what a question, because my mind's gone blank now. Just the other day I watched for the second time Taken, which was on BBC. My wife is a fan of that movie and I'm a great fan of Liam Neeson so I enjoyed that very much.
I'm quite a fan of that movie and the Luc Besson-produced European action films in general. They remind me of what American action films used to be like in the seventies and eighties, when they were on a budget.
Branagh: You're absolutely right. And I think they have a distinct style and flair to them. That film has a great economy and knew exactly what it was and the action elements of it were most impressive.
I enjoy seeing older actors play action figures defined by experience. What would you think of becoming one of Besson's action heroes?
Branagh: I've just been making my TV show Wallander and we just shot an episode of it, a ninety-minute film based on a book called "The Dogs of Riga," in Latvia. By the time we were a week into it and I was running around for the fourth or fifth day with a gun in the market in Riga, someone said, "Hey, this is like The Bourne Ultimatum. I like this. I want to see this film." So maybe that's my audition for Besson.
Continue reading at Videodrone
See my review of the home video release of Thor here at Videodrone