Videodrone's take on the biggest, best, coolest and culty-ist releases of the week.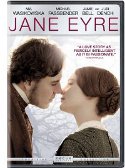 "Jane Eyre" (Universal) is the best kind of reminder why the classics remain alive after centuries and can be effectively remade every generation or so. The co-production with BBC films is perfectly cast (Mia Wasikowska as Jane, Michael Fassbender as Mr. Rochester), beautifully produced and terribly engaging, and one of the best British literary adaptations since the 1995 "Pride and Prejudice" mini-series. Videodrone's review is here.
The Robert Redford-directed "The Conspirator" (Lionsgate), about the trial of the sole woman charged with conspiring to assassinate President Abraham Lincoln, failed to find drama in the true story according to MSN critic James Rocchi, while "Something Borrowed" (Warner) is more romantic comedy fluff with Kate Hudson.
Horror movie master John Carpenter returns with "The Ward" (Arc Entertainment), his first feature in ten years, and while MSN film critic Glenn Kenny finds the material wanting, he praises Carpenter as "comfortable, confident, ready to do what it is he does." More at Videodrone's "Expert Witness" post.
Foreign title of the week is "Queen to Play" (Zeitgeist), with Sandrine Bonnaire finding a flair for chess with Kevin Kline as her gruff tutor. Also new is "The Bang Bang Club" (eOne), about young combat photographers capturing the chaos of post-Apartheid South Africa, and the post-apocalyptic vampire thriller "Priest" (Sony).
Browse the complete New Release Rack here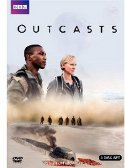 "Outcasts" (BBC) is British science fiction TV with more grit and intelligence than what the SyFy Channel is now offering. The drama of a human colony struggling to survive on a far-off planet that is more hostile than it appears unfortunately ends after a mere eight episodes, its cliffhanger ending never to be resolved as the show was not picked up, but it is still worth a look. Videodrone's review is here.
"Dexter: Season Five" (Paramount) gives cable TV's favorite serial killer a protégé: he helps serial killer-survivor Julia Stiles get revenge on her attackers. And if the prospect of the fall TV season without Charlie Sheen in a sitcom is too much to face, get a flashback with "Spin City: Season Five" (Shout! Factory), his first season filling Michael J. Fox's shoes on the series.
Flip through the TV on DVD Channel Guide here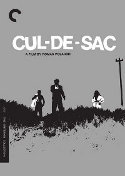 Roman Polanski once cited "Cul-De-Sac" (Criterion), a sly little character piece set in an isolated medieval castle on the barren British coast, as his personal favorite of his films, and the closest he came to creating "pure cinema." It's also been the hardest of Polanski's films to see, at least in acceptable editions. Criterion's release is the first official home video release in the U.S. and it is a stunning disc and a welcome debut of a brilliant black comedy and a wicked little psychodrama. Videodrone wanders the blind alleys here.
"The Killing" (Criterion), Stanley Kubrick's hard-edged 1956 heist thriller, also gets the Criterion treatment in a new edition on DVD and Blu-ray, both with a bonus co-feature: a remastered edition of Kubrick's 1955 shadowy boxing drama "Killer's Kiss." Videodrone's review is here.
Jim McBride's influential 1967 "David Holzman's Diary" (Lorber Films), a faux-documentary portrait of personal filmmaking as narcissistic self-involvement, debuts on DVD and Blu-ray following a recent theatrical revival. Also making DVD debuts this week: the 1957 Powell and Pressburger collaboration "Ill Met By Moonlight" (Hens Tooth), the 1958 science fiction thriller "The Colossus of New York" (Olive) and "Breaking Glass" (Olive), Brian Gibson's 1980 punk rock drama.  Videodrone examines the shards of the latter here.
All of the Cool, Classic and Cult here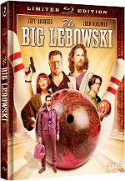 Dude! It's here! Pour yourself a white Russian and kick back for the Blu-ray debut of "The Big Lebowski: Limited Edition" (Universal). It's not the most successful, famous or critically acclaimed film by the Coen Bros., but it surely has the most dedicated fan base. (This edition is getting launched at Lebowskifest 2011.) It's also a long time coming, as the old DVD edition is second-rate transfer that poorly serves the vision. Finally, "The Big Lebowski" abides. Videodrone's review is here.
And you can get your Muppet fix in advance of their big-screen return with "The Muppets Take Manhattan" (Sony) and "Muppets From Space" (Sony) making their respective Blu-ray debuts.
Peruse all the new Blu-rays here
Build Your Library Essential of the Week:
Rolling Stone once called it "the most worshipped comedy of its generation." I like to think of it the Book of Duderonomy, the lost gospel of the post-modern Testament. Now the Coen Bros. classic of easy living and competitive bowling on the absurdist mean street of Los Angeles arrives on Blu-ray. "The Big Lebowski: Limited Edition" (Universal) is the definitive edition of the most beloved film from a team of filmmakers whose career is built on cult classics big and small.